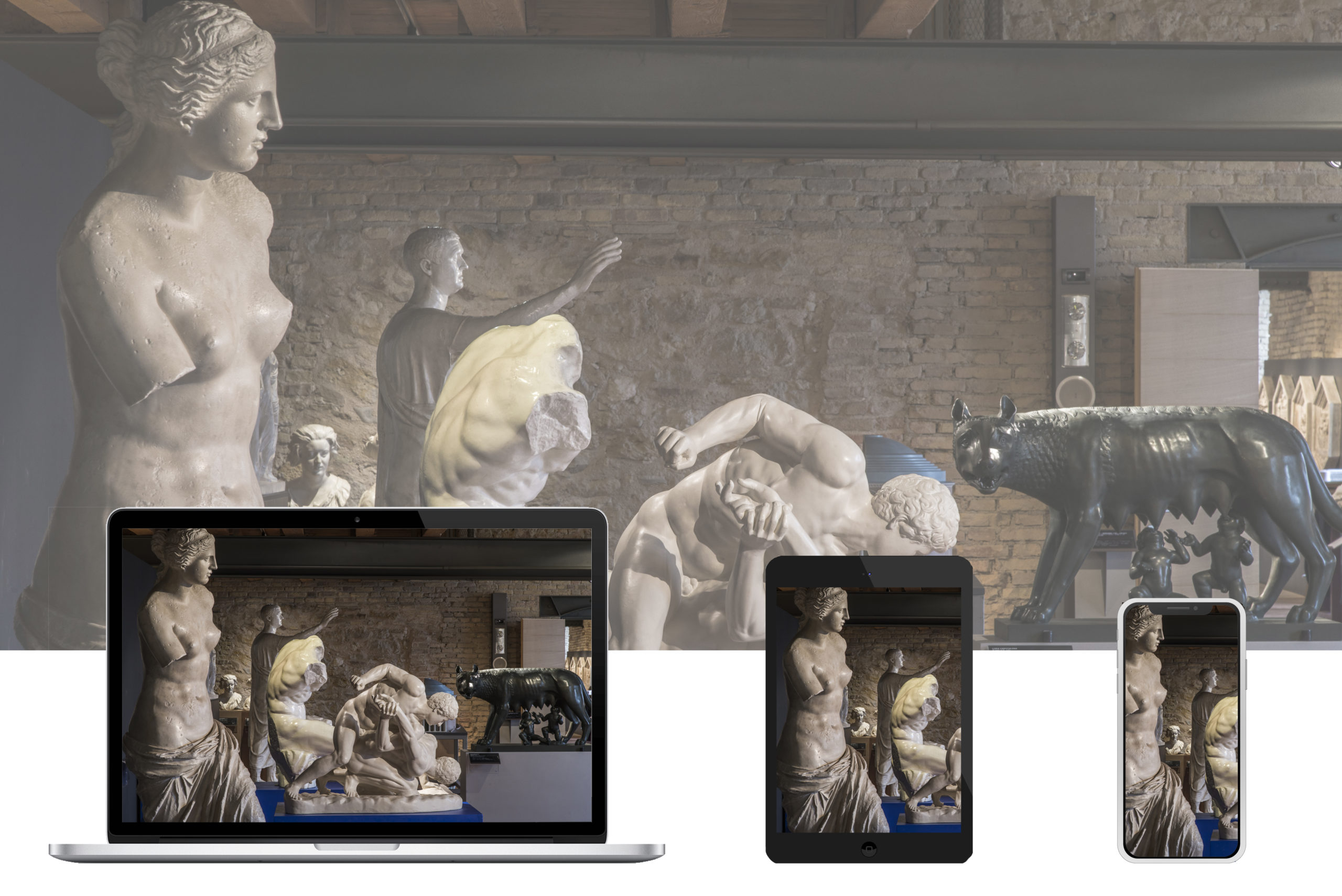 The world of art is always open in your home!
This page features the latest digital resources produced by our staff so that you can stay in touch with us, even from far away.
This has been a creative challenge for the Museo Omero, as our usual fields of interest are physical contact with works of art and accessibility. However, we rose to the occasion and won through by participating in the campaigns promoted by the Ministry for Cultural Heritage and Activities.
The result of our efforts is a constantly evolving and expanding range of digital resources which can be enjoyed by the public at any time.
The available digital material is listed below.
For study and further exploration
Our "A Zoom on Art" video conferences are available on the Museo Omero Facebook channel where Cyrille Gouyette (Musée du Louvre), James Bradburne, (Pinacoteca di Brera), Christian Greco (Museo Egizio, Torino) and Tiziana Maffei (Reggia di Caserta) talk about art and archaeology with leading experts.
Audios of the "Touching art on the Radio" programme that we created in collaboration with Slash Radio Web, are available on the website of the Italian Association of the Blind and Partially Sighted. The forty-minute art lessons and interviews with artists by the Museo Omero staff are dedicated to everyone, and provide detailed descriptions of the art works to render the transmission fully accessible.
All the issues of our Aisthesis, discover art with all the senses magazine are available online, in audio and PDF.
Videos of the "Touching beauty" Maria Montessori Bruno Munari conference are available on our Youtube channel for exploring topics related to two great protagonists of the twentieth century.
For family fun
Our Youtube channel has various videos for children.
Art workshops at home
Animated readings for children
Animated readings for children
Fun to share with friends
Art aperitifs - Video recipes from our youtube channel
Musical selections
Music playlist on the Museo Omero Spotify channel.