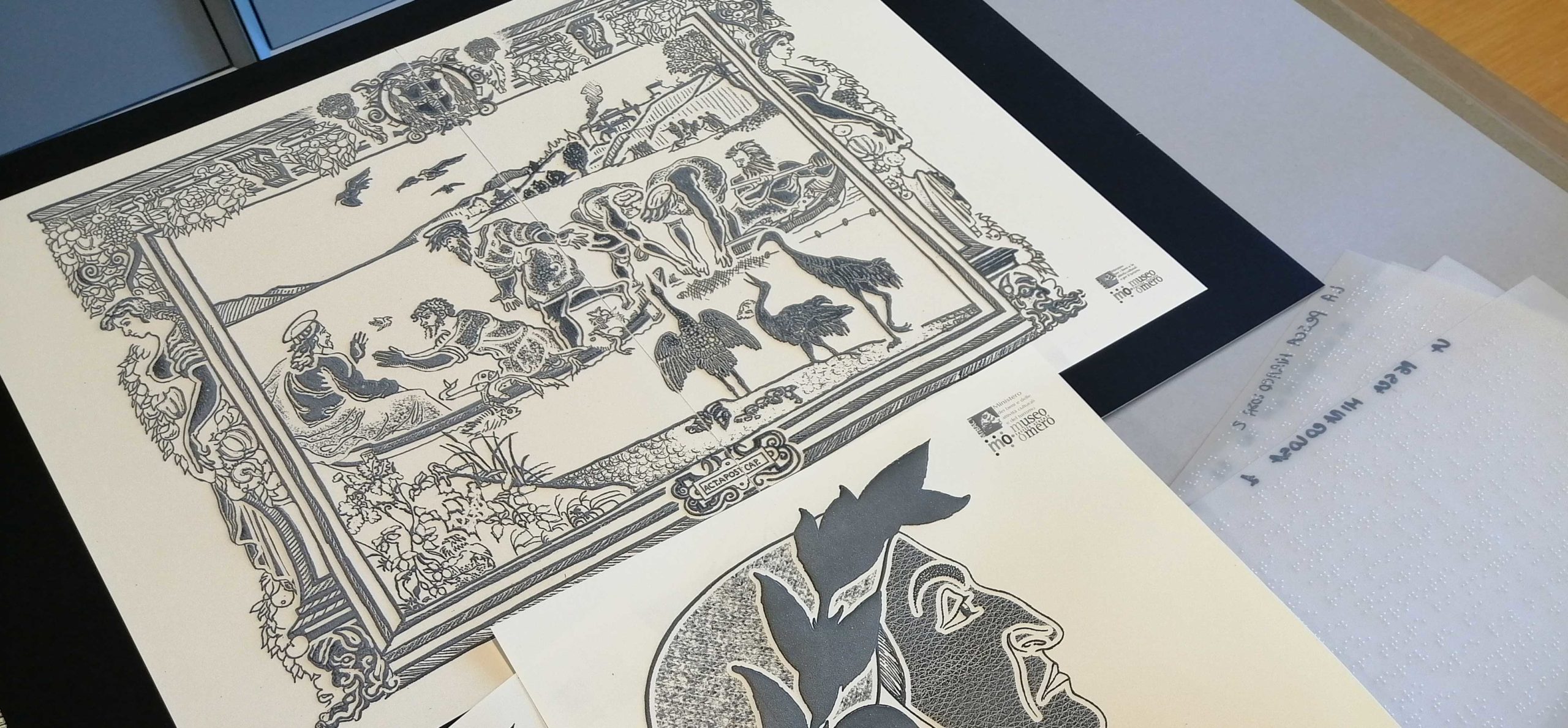 From 10th October to 15th December 2020
Trevi Center, Bolzano
Closed until 24 November due to COVID restrictions
The Museo Omero contributed to the exhibition event "RAPHAEL Masterpieces of fabrics. The Fortunes and myth of a great Italian genius", held at the Trevi Center (TREVILAB) in Bolzano from 10 October to 15 December 2020. This initiative is part of a series of celebrations of three iconic figures of Italian and international culture: Leonardo da Vinci in 2019, Raffaello Sanzio this year, and in 2021 it will be the turn of Dante Alighieri.
The exhibition pays special attention to the theme of "accessibility" and has been designed so that it can be enjoyed by all sections of the public. The exhibition includes a tactile section for blind and visually-impaired people thanks to collaborations with the Museo Omero of Ancona (Typhlo-didactic Services), the Italian Union of the Blind and Visually Impaired of Bolzano and the St. Raphael Blind Centre of Bolzano.
----
The highlight of the exhibition, Raphael's 'The Miraculous Draught of Fishes' tapestry, was rendered tactile via a reduced-scale relief print (created by Massimiliano Trubbiani). There are also didactic aids in Braille (created by Daniela Bottegoni with the help of Patrizia Calderone). This section also features a reproduction of the bust of the Lady of Urbino from the Museo Omero's Collection and a resin bas-relief of Raphael's painting, "Portrait of a Gentlewoman", also known as "La Muta", (made by Francesca Graziani), an aid previously made for the Ducal Palace of Urbino by the laboratory of the Typhlo-didactic Services of the Museo Omero. There is also a glass relief of the same painting, which originated from an experimental research project by Glass Art Design Vetroricerca of Bolzano.
This is yet another commission carried out by the staff of the Museo Omero who are now experts in the creation and production of learning aids and materials for accessibility to heritage.