MaratonArte: why you should support the Museo Omero and how to help
Posted in Events on 28 September 2007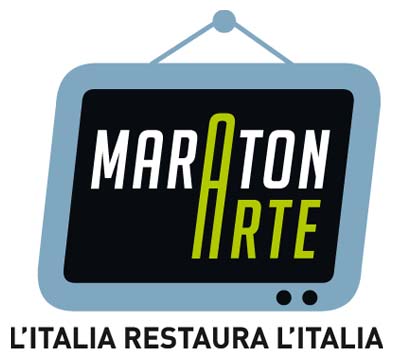 The Omero is a unique museum of its kind, not only in Italy but in the whole world. It enables the visually handicapped to encounter, on their own terms, many of the the greatest masterpieces of all time. Founded in 1993, the Museo Omero is the only national tactile museum in Italy and an internationally accepted model of excellence in the field of cultural opportunities for the non-sighted. We will shortly be moving to our new premises in the Mole Vanvitelliana where our aim is to establish a unique, highly innovative cultural centre with a strong emphasis on the scientific aspects also.
The Museo Omero in Ancona restores the right to enjoy beauty to those who see with their hands.
Temporarily housed in part of a school complex, the museum has a collection of around 200 works including reproductions of world famous masterpieces, scale architectural models, archaelogical finds (provided by the National Archaeological Museum of the Marches) and an important collection of original modern and contemporary sculpture. It can therefore be seen as a real, three-dimensional encyclopaedia of art. The non- and partially-sighted can explore the exhibition in complete freedom if they wish thanks to our support technology and explanatory guides. The renovation of our new premises in the Mole Vanvitelliana will be finished in 2008. This wonderful building was designed by Luigi Vanvitelli in the 18th century and has become a symbol of the city of Ancona. The Museum will at last have an adequate setting in which to display its entire collection to best effect. It will be fitted with the latest support technology and user-friendly information systems, it will have more space and resources for the learning section and will allow us to develop new services for the public. All funds gathered will be used for moving to our new permanent home at the Mole Vanvitelliana, where the restoration work commissioned by Ancona City Council will soon be completed. The project The degree of autonomy and enjoyment of the Museum exhibits that a non- or partially-sighted visitor can attain depend to a great extent on the support technology, learning aids and multimedial systems provided. At present our visitors can use the Walk Assistant system which unfortunately has limits in that the route cannot be altered or upgraded. Our plans are for a highly innovative, flexible, automatic system which will be able to guide our visually handicapped visitors (and also the sighted), supply them with signals and information allowing them to choose the route they want as well as provide information about the various sections and exhibits. Other aims of the project are: to develop multi-level and multimedia content to enrich the audio-video guide, to create tactile learning facilities, to increase the hardware and software resources in the documentation centre and create multi-media products to enhance the visit. If you want to support our project directly, you can buy the special 3-Euro Gift Cards. They are on sale at Autogrills, FIPE associates (Federazione Italiane Pubbliche Esercizi) and Agip sales points taking part in this initiative. For full information on how to contribute to the 7 projects featured in MaratonArte SMS Call 48545 to donate 2 Euros from any mobile phone. Call 48558 to donate 5 Euros (only from Vodaphone mobiles). Unicredit Banca Online donation with any credit card. Bank transfer to Current Account no. 10888810 at any Unicredit branch. Donation using any Unicredit Banca autoteller. Credit Card From Italy: call the American Express toll-free number 800.199.949 to make a donation using any credit card. From all other countries: call +39.06.622.94.667.