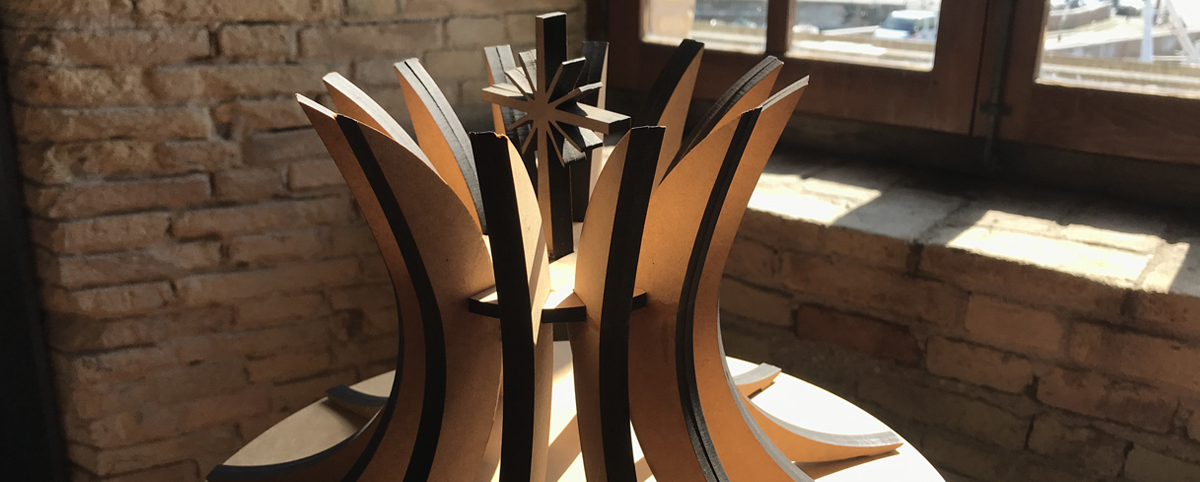 Kindly donated by the Fazenda-Escola Bona Espero.
The Museo Omero's collection now includes an architectural model of Brasilia Cathedral, designed by the Brazilian architect, Oscar Niemeyer, and inaugurated in 1970.
The model was donated by the Fazenda - Escola Bona Espero, which is located 250 kilometers north of Brasilia, in the middle of the savannah. Founded and run by Esperantists, the Fazenda was created as a community and school for poor children in Brazil and has grown to become a cultural centre. Aldo Grassini and his wife, Daniela Bottegoni, have supported it for many years.
The Museo Omero has close links with Esperantists all over the world, being one of the few museum websites (perhaps the only one) to provide an Esperanto translation, a truly "democratic" choice for all cultures.
The architectural model of the Cathedral of Brasilia was made by a craftsman, from wood. About 35cm high and 50cm wide, this soaring structure with its hyperbolic geometry can be fully explored by touch. The building represents hands holding up a cross towards heaven.
Thanks to this donation, visitors will be able to comprehend the modern, complex, futuristic architecture of this Cathedral, which is dedicated to Nossa Senhora Aparecida (The Apparition of Our Lady).