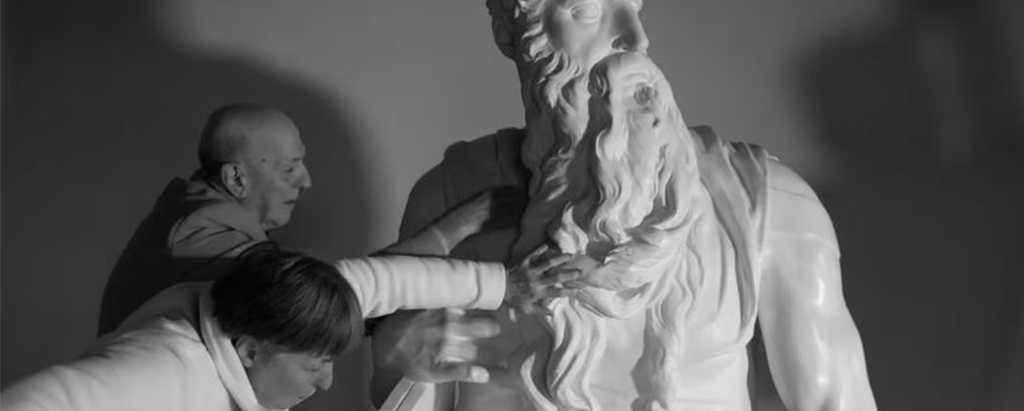 Until 8 October 2023.
Museo delle Arti di Carrara.
"Scolpire il vento" is a film by Francesco Bartoli, produced by the MudaC (Museo delle Arti di Carrara) with the support of the 2021 Piano per l'Arte Contemporanea, promoted by the Direzione Generale Creatività Contemporanea of the Ministry of Culture.
A work that took four years to complete from conception to creation and post-production.
It which shows how matter becomes image, and how creative work shapes and transforms everything.
A poetic exploration of the natural and anthropological territory of the Apuan Alps, during which collaborations were set up with the Accademia di Belle Arti of Carrara, the Museo Tattile Statale Omero of Ancona, and the Archivio Cinema d'Impresa of Ivrea, institutions that enabled the making of the film and actively participated in its construction.
The "Sculpt the wind" exhibition is open until 8 October at the mudaC - Museo delle arti di Carrara.
It features a film, a group of photographs and two sculptures.
In constructing his work of art, Francesco Bartoli became an interpreter of a collective feeling whose restitution, thanks to a collaboration with the Museo Tattile Statale Omero of Ancona, found narrative form in the film: a poetic dialogue between marble and the people who work it, between landscape and society, between contemporary art and history.
The touching images of hands caressing the sculptures and the sensorial awareness that comes through touch show us new ways of experiencing and exploring life and existence, revealing the power of the imagination. The film also contains historical excerpts, obtained thanks to a precious collaboration with the Archivio Nazionale Cinema d'Impresa, which further increase our understanding of the complexity of the entire project.