The Museo Omero takes part in the European Acqueduct project with its Sensory Totem
Posted in Updates on 26 October 2011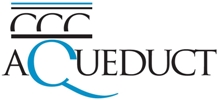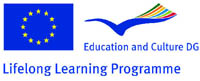 Thursday 27 October 2011
Training Seminary, Bologna
The results of the Progetto Multilaterale Comenius "Aqueduct. Acquisire Competenze Chiave attraverso l'Educazione al Patrimonio Culturale" will be presented at a training seminary in Bologna on Thursday 27 October 2011. The project, where the IBC (Istituto per i Beni Artistici, Culturali e Naturali della regione Emilia-Romagna) is the Italian partner, is coordinated by the Landcommandery Alden Biesen, Belgium and enjoys financial support from the European Commission's Lifelong Learning Programme.
During the day (shown live on www.scuolaer.it), the pilot projects created in Italy for Aqueduct and the study cases gathered in the various participating countries will be illustrated. These include the educational "Totem sensoriale" project devised by Manuela Alessandrini and Andrea Sòcrati of the Museo Tattile Statale Omero and constructed by the pupils of the Scuola Media Donatello (Istituto Comprensivo Cittadella Archi-Sud, Ancona, Head teacher Daniela Romagnoli and link teacher Silvana Rota Martir). The sensory totem was specially created for the Cattedrale di San Ciriaco, Ancona in order to make it fully accessible to non-sighted and partially-sighted people. It consists of a series of tactile panels which explain and illustrate the architecture of the building. They will be situated at an information point within the church itself.
A group of experts will also present the Aqueduct handbook, the end result of the project.
This seminary is organised by the IBC, in collaboration with the Emilia-Romagna Region's Assessorato for schools, professional training, university and research and work. It is open to all teachers and cultural operators working in Italy. There will also be representatives of the winning projects in the "Io Amo i Beni Culturali" competition for ideas to increase appreciation of culture and heritage. The aim of this competition was to generate spin-offs from the Aqueduct project in the Emilia-Romagna Region.
Those wishing to attend the seminary must register by Sunday 23 October 2011 (places are limited). At the end of the day, all participants will receive a certificate of attendance.
Contacts
Valentina Galloni
tel: 051 527 662 4
vgalloni@regione.emilia-romagna.it
Margherita Sani
tel: 051 527 661 6
MaSani@regione.emilia-romagna.it