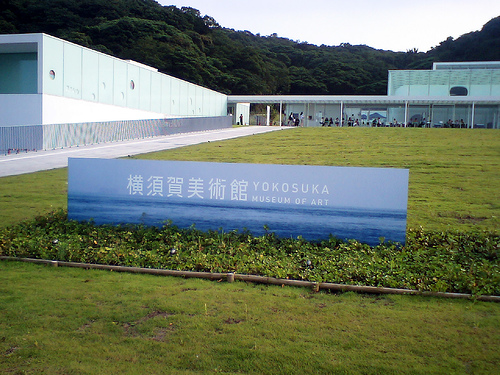 This time the Museo Tattile Statale Omero has been exporting its story, professionality and expertise to a distant land: Japan.
The Tom Gallery in Tokyo invited the Museo Tattile Statale Omero to bring its ideas about museum accessibility for the visually handicapped to Japan.
Prof. Aldo Grassini, assistited by Dr Monica Bernacchia, held three conferences in important museums in Tokyo and Kanagaya where he illustrated the history of the Museo Tattile Statale Omero of Ancona to expert audiences.
The Tom Gallery is the only museum in Japan that allows non-sighted visitors to touch works on display. During his first visit in 2005, Prof. Grassini contacted Dr Kyoshi Iwasaki, director of the Tom museum, who is involved in
spreading the idea of barrier-free access to art in Japan.
After invitations to the director of the tactile department of the Louvre and Dr Fabio Levi of the Università di Torino, a top expert in the field of relief drawing, the Tom Gallery has now asked the Museo Tattile Statale Omero to share their acquired experience and know-how, which, also in the light of Dr Iwasaki's visit to Ancona last April, are considered to be fundamentally important for Japan.
Lectures
2 August - National Children's Castle (Shibuya, Tokyo)
3 August - Yokosuka Museum of Art (Yokosuka, Kanagawa)
8 August - Setagaya Art Museum (Setagaya, Tokyo)
Photos
National Children Castle (Shibuya, Tokyo)