Work: Untitled (number 2)
Original sculpture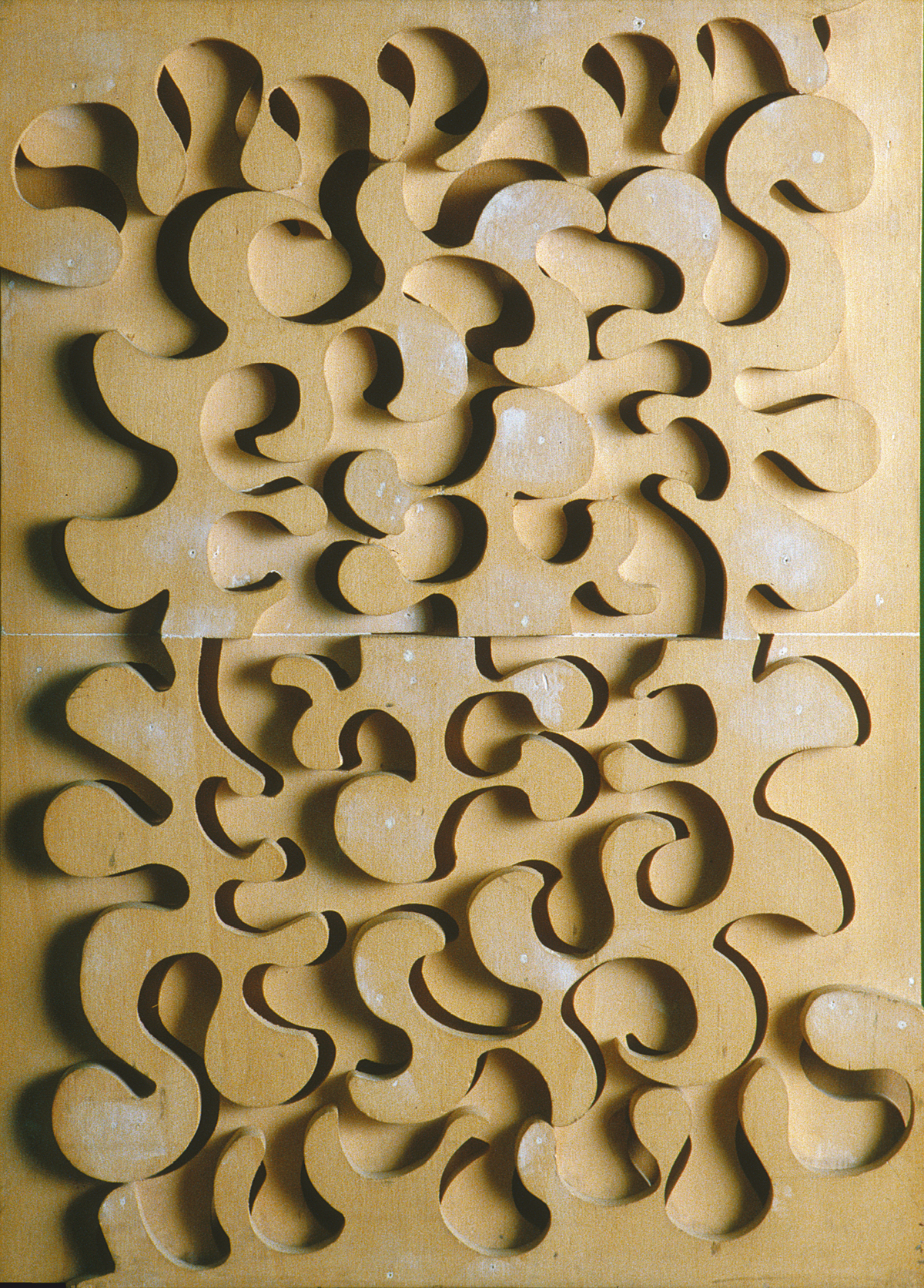 Original
Author

Date

1974-1985

Period

Dimensions

42 cm high, 30 cm wide

Material

wood

Location
Photo: Maurizio Bolognini. Museo Tattile Statale Omero Archive.
Description
"As the years passed, the painter also discovered the pleasures of mathematical play in the creative process, entirely manual in appearance only, of his Labyrinths", Marilena Pasquali, by "Roberto Papini Opere 1952- 2011" exhibition catalogue.
Roberto Papini (Ancona, 1921 – 2019), made this wooden panel between 1974 and 1985. Named Untitled No. 2 by the Museum, it is now part of the Museo Omero's Travelling Section.
The panel, 41 cm high and 32 cm wide, is made of a single material, wood, where the artist has created relief patterns of curved wavy forms, about 2 cm high, that fingers can follow and probe. The work is an example of Point symmetry as it is divided into two halves each with the same pattern but the lower upside down.
To quote Pasquali again, the Labyrinths are "fractal structures, double, specular, complementary forms whose textures, poised between optical illusion and relief, are enriched by the application of bright saturated, never tonal, colours and therefore right for these works that can be related to that area of Optical language and Programmed Art that undoubtedly interested this local artist".