Work: The Flight of Icarus
Original sculpture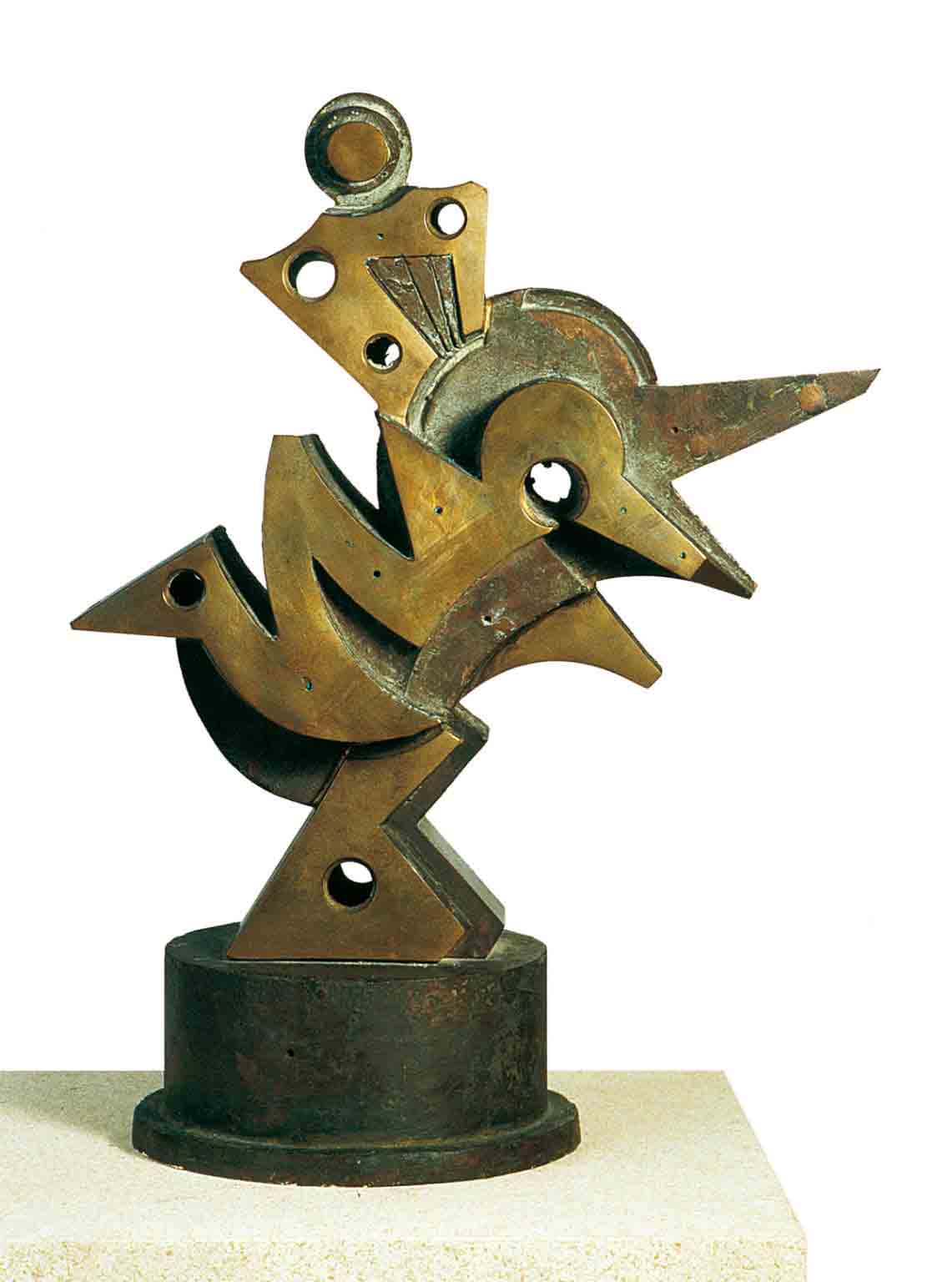 Original
Author

Date

1988

Period

Dimensions

53 cm high

Material

bronze

Location
Photo: Maurizio Bolognini. Museo Tattile Statale Omero Archive.
Description
The Flight of Icarus was created in 1988. It revisits the experiences of its creator, Umberto Mastroianni, during the early years of his career in the 1940s. Mastroianni's greatness matured in that period – his art grew from figurative roots, which at first contested Antique and Renaissance sculpture, and developed towards to a true renewal of his sculptural language, which was directly connected to his experiences of the historical Avant-garde, Cubism and Futurism.
Following his own original aims, Mastroianni sought the dynamic energy which forms the plastic structure of things. He emptied it, so to speak, of the adrenalin which generates life in its essence and brought in the spatial dimension. The Flight of Icarus is a medium-size, bronze sculpture which stands on a cylindrical bronze base. Areas of the surface have been highly polished creating golden-coloured, mirror-like surfaces which reflect the light and are pleasantly smooth to the touch. The rest of the work is deeper and darker and makes up the 'background'. The surface in these areas appears to have been left rough and has the typical brownish colour of unpolished bronze. These slightly harsh, uneven surfaces absorb rather than reflect the light. Although they do not have the almost velvety feel of the polished surfaces, they are very pleasing and perhaps all the more interesting because of the chance variations in the roughness. In this work, Mastroianni has used one material to create two types of surface, due colour tones, two different reactions to light and to the touch. He has succeeded once more in materializing the dynamism of things, their energy and their structure, which is the main objective of his work. The name of the work refers to classical mythology, to the figure of Icarus and his disastrous flight. We know that Mastroianni liked to play with his titles, but as we observe the work, we begin to see a form emerging, a form which is both human and of the animal world. The foot (perhaps of the right leg), is the only part which actually rests on the base while the other is raised backwards, like a footballer about to kick the ball. These two elements lead on to a series of strong, short lines which zigzag upwards, creating pointed forms like birds' beaks, to what appears to be a head. Near the head is a sort of fan which terminates in a small disc, perhaps one of Icarus' homemade wings. The work is punctured by some deliberately made holes which lighten the form, allowing the surrounding space to interact with the work and soften the impact of the masses.