Work: Portrait of Michelangelo
Copy of sculpture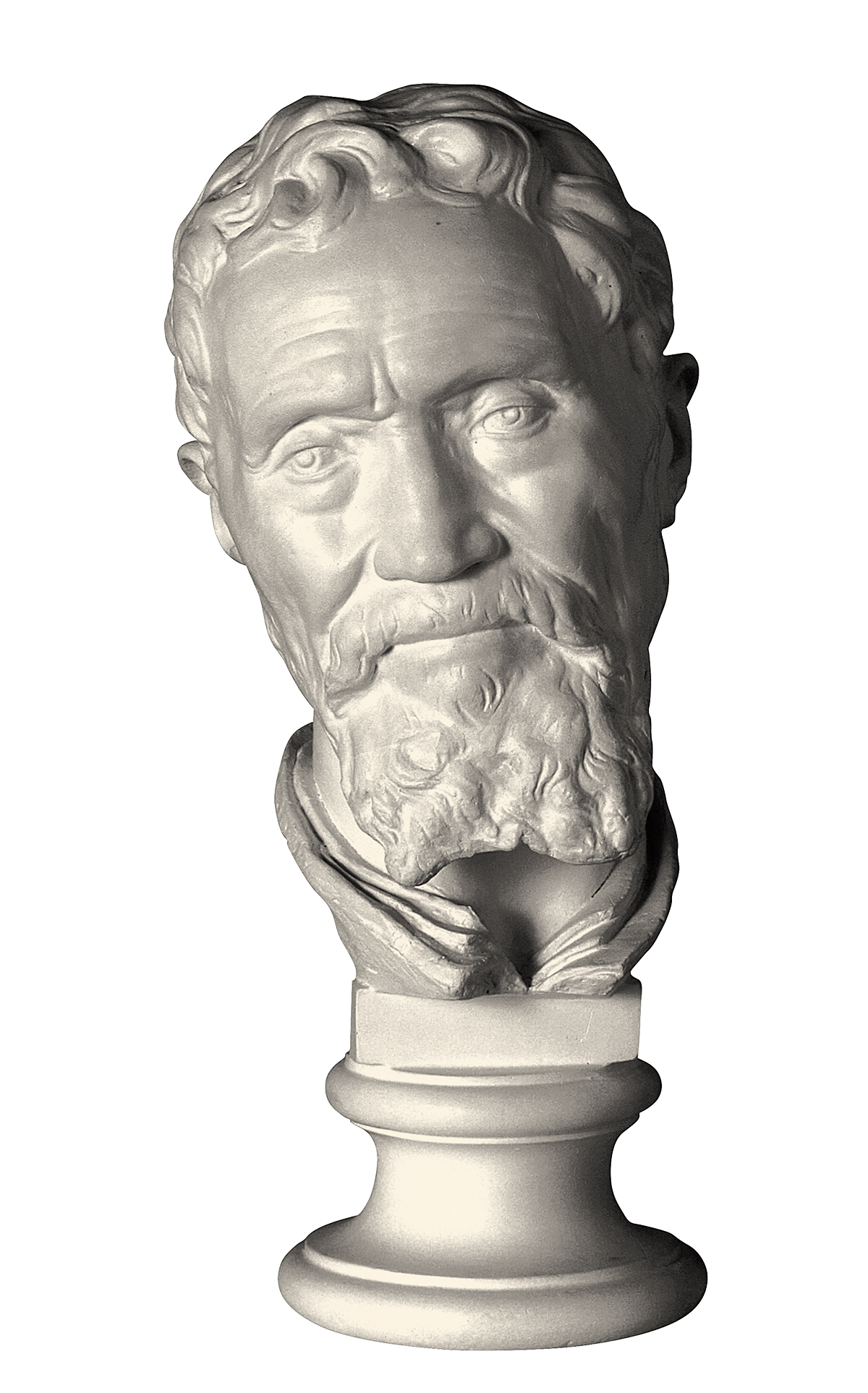 Copy
Dimensions

46 cm high

Technique

cast from the original

Material

alabaster plaster

Space

Itinerante

Questa opera fa parte della sezione itinerante
Original
Author

Date

1570

Period

Dimensions

46 cm high

Material

marble

Location
Description
"He worked all Saturday, which was before the Monday that he fell ill; he worked all the Saturday of Carnival Sunday, he worked standing up, studying over that body of the Pietà" Daniele da Volterra
In the space dedicated to the Museo Omero's Beautiful and Accessible section there is a true cast in plaster, about 46cm high, of the head of Michelangelo Buonarroti by Daniele da Volterra.
The original marble bust of Michelangelo is situated at the centre of his funerary monument in the Church of Santa Croce in Florence. Michelangelo died on February 18, 1564 in his home/studio in Rome. After his body was brought to Florence, Leonardo Buonarroti, Michelangelo's grandson and heir, began to consider a funerary monument to honour the genius.
Leonardo awarded the portrait commission to Daniele da Volterra, an artist who had been close to the master until his last moments.
The portrait was based on Michelangelo's death mask. Curly hair and a goatee beard frame the face. His forehead is high and quite deeply lined, his temples are somewhat accentuated and protrude beyond his ears. His eyes are small and bulging and his expression both sad and acute. His nose is marred after having been been broken by a punch when he was a youth. His mouth is closed, with the corners drawn down, and is partially hidden by his moustache.
It is said that Michelangelo was not a handsome man; someone defined him as deformed, with a disproportionate head and almost skeletal body. Shy, a lover of solitude, energetic and passionate, he had an untamed force of will that was entirely directed towards a single purpose, art.
And only Daniele da Volterra (known as Il Braghettone, the breeches maker, for having been commissioned to censor Michelangelo's "Last Judgment") was able to capture the melancholy gaze and weathered face that so characterized Michelangelo Buonarroti.