Work: Human nature
Original sculpture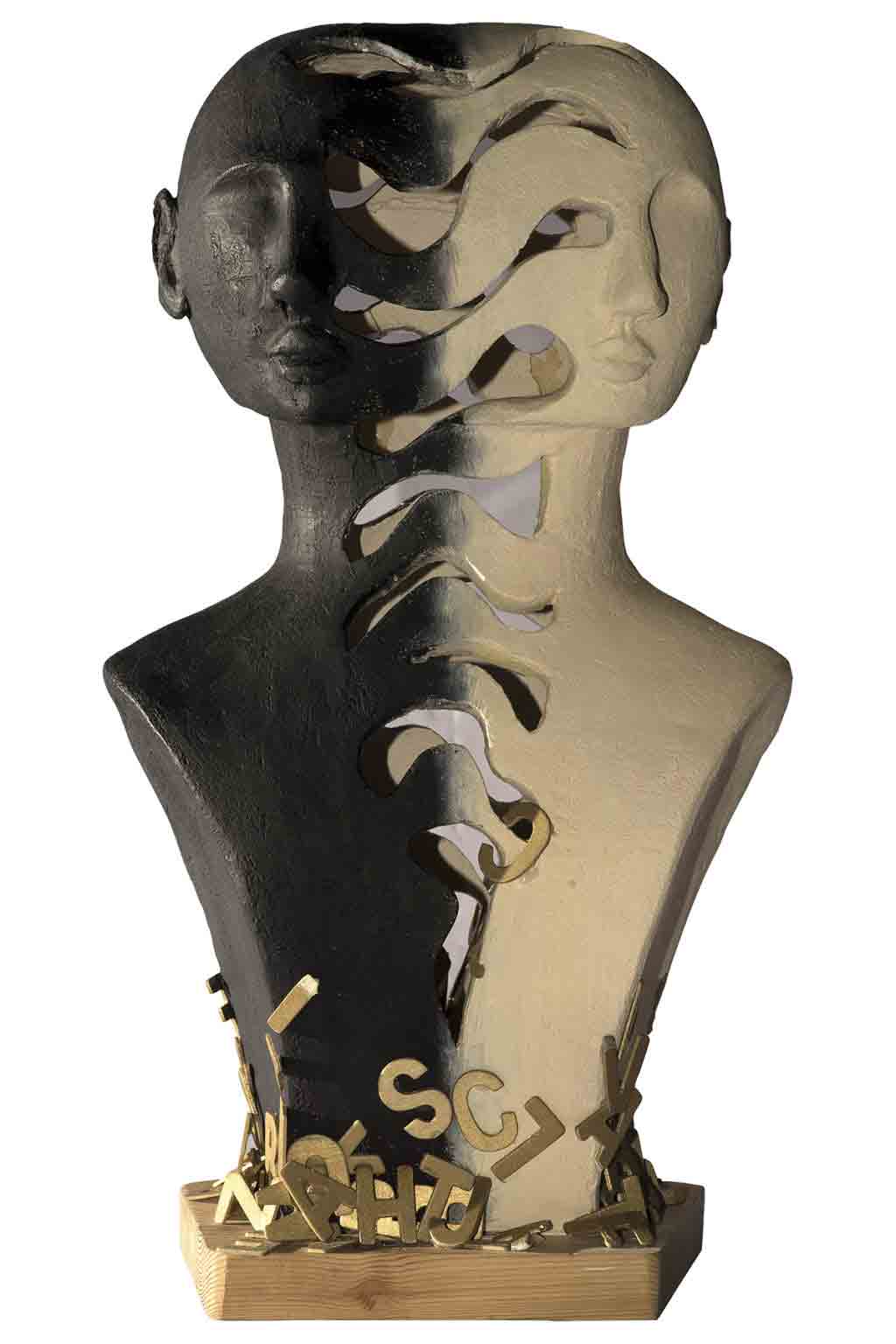 Original
Date

2019

Period

Dimensions

50 cm high, 27 cm wide, 13 cm deep

Material

terra-cotta, wood

Location
Photo: Maurizio Bolognini. Museo Tattile Statale Omero Archive.
Description
"We may have different religions, different languages, different skin colours, but we all belong to the same human race", Kofi Annan.
"Natura Umana" is a terracotta sculpture by Alessia Crema, winner of the Biennale Arteinsieme 2019. It is now part of the Museo Omero's permanent collection.
This 50cm-tall sculpture consist of the busts of two figures set so closely beside each another that they seem to merge into a single entity. They actually share an eye and an ear where they are connected, while their noses, mouths and outer eyes and ears are separate. The figures, one black and one white, are bald and the area where they join up is decorated with wavy horizontal apertures. There are some gold-painted, wooden capital letters piled up at the base of the sculpture which feels lively and slightly rough to the touch.
The young artist, Alessia Crema, has represented the most evident differences between people: appearance, skin colour, language, culture. The question is "Do these differences distance us from each other?". The answer can be found in these two beings that emerge from the same figure and come together in it. We are all equal in our human nature and differences are to be considered a source of richness.
The work, in accordance with the competition rules, was inspired by the art of the sculptor Rabarama who was the featured artist in the previous (eighth) edition of the Biennale.