Work: Eclipse
Design object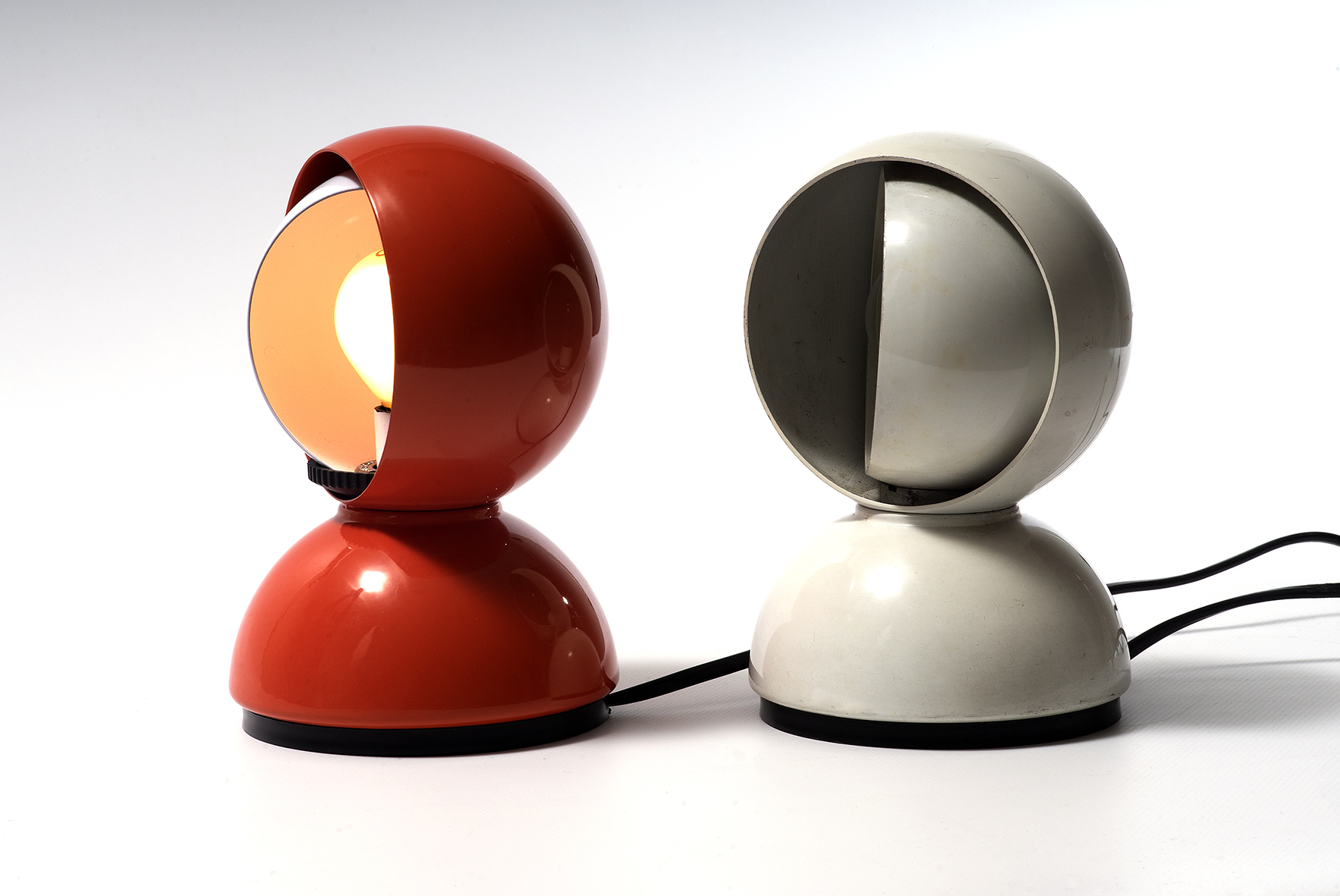 Original
Space

Designer

Company

Artemide spa, Pregnana Milanese

Date

1965

Period

Production

currently in production

Dimensions

20 cm high, 12 cm in diameter

Material

painted aluminium

Section

living

Awards

Compasso d'Oro – 9th Awards Ceremony, 1967
Photo: Maurizio Bolognini. Museo Tattile Statale Omero Archive.
Description
"Industry and designers are like bread and jam, they need each other", an emblematic sentence attributed to Vico Magistretti, who designed Eclisse. Actually, these words neatly explain the philosophy underlying all the objects in the Collezione Design; they certainly required the creative genius of the designers but, equally necessary were the companies that enabled them to arrive in our homes.
The idea that led to the creation of this object in 1965 came from a client, Ernesto Gismondi, the founder of Artemide, who asked Magistretti to create a lamp that was able to solve the problem of varying the brightness of a light source.
"Eclisse" (Eclipso), a 20cm-high, painted aluminium table lamp, achieved this by using two concentric shades: a fixed outer shell (12 cm in diameter) and a smaller inner one that can be rotated. The inspiration came from the principle of the blind lantern, described by Victor Hugo in "Les Miserables".
The two shades are mounted vertically on a hemispherical base. The light source is mounted inside the two globular shells. Turning the inner shade gradually covers the light source until only a luminous halo can be seen, like an eclipse of the sun. The inner shade is rotated using the ribbed disc below it. In the earliest versions, you had to turn the shade itself, which became very hot from the incandescent light bulb. This method means the lamp can provide direct or diffused light.
We have two versions in our collection – the orange and the white. Artemide is still manufacturing Eclipse in other colours and finishes.
"But the patrol set out again, leaving behind Jean Valjean, who, out of all that activity, noticed nothing except the eclipse of the lantern", Victor Hugo.
More info: Eclisse on the Artemide website