Work: Cosmic clouds
Original sculpture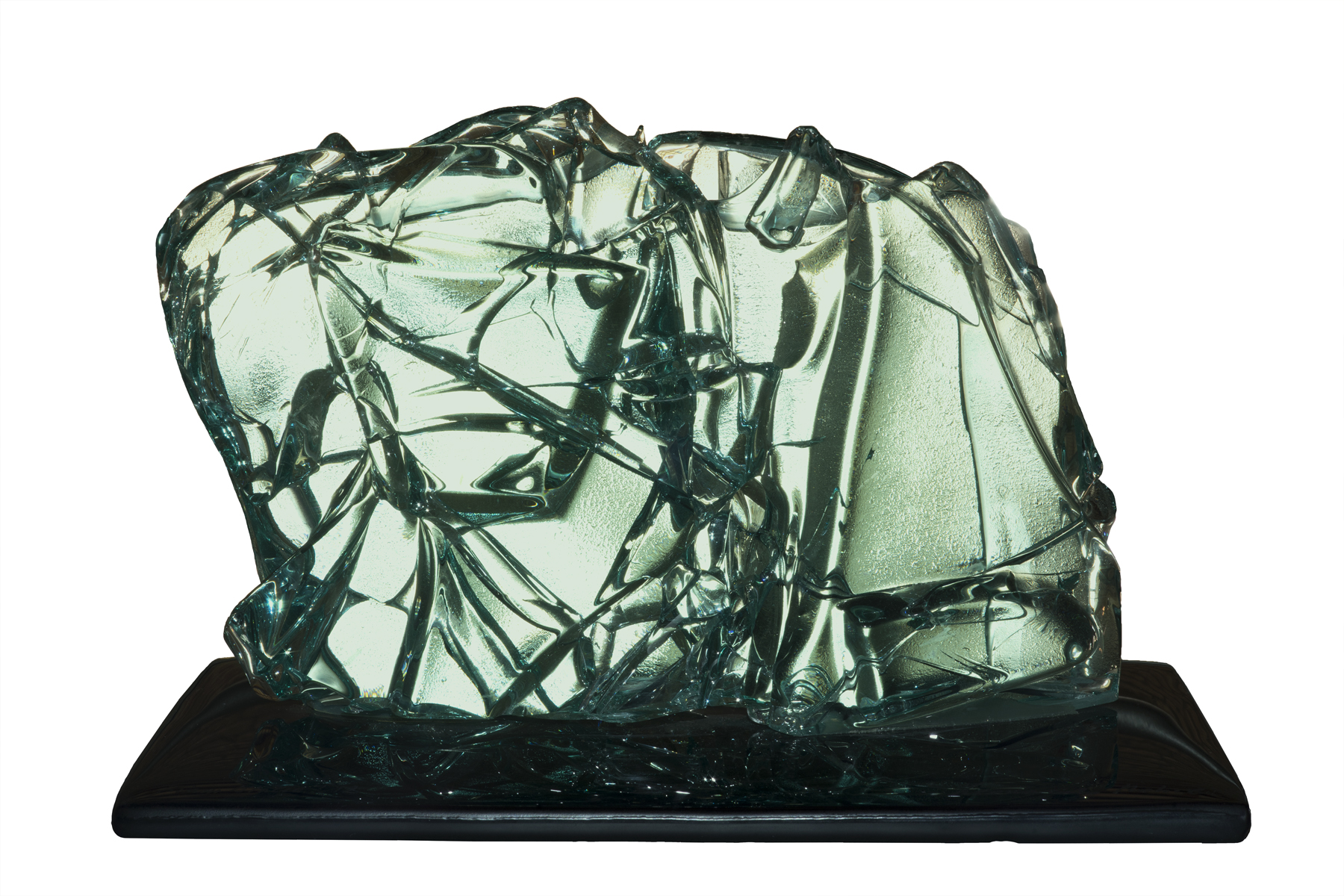 Original
Author

Date

2012

Period

Dimensions

20 cm high, 32 cm large, 20 cm wide

Material

glass

Location
Photo: Maurizio Bolognini. Museo Tattile Statale Omero Archive.
Description
"The development of a theme or a formal solution is always a new way for me to interact with the energy of reality and of the objects that surround me".
Leonardo Nobili, a sculptor from Montelabbate (near Pesaro), summarizing his art.
"Nuvole cosmiche" (Cosmic clouds) is a gift from the artist to the Museo Omero. It is a small, non-figurative work, modelled in glass using an industrial technique thanks to a collaboration with the Pesaro-based company "Fiam". The sculpture appears as an irregularly-shaped glass block, where curved surfaces alternate with rectilinear parts, edges and rounded corners. This shape is not inspired by predetermined geometries, but was created according to mechanical requirements, which defined the thickness, curves and luminescence typical of the material.
The work is very interesting from a tactile point of view: the extreme smoothness of the glass means that hands can slide easily and deftly over its surfaces to analyze it. This is made even more pleasant by the cool temperature that glass naturally has.
The kaleidoscopic luminescences that the sculpture produces when light passes through it, render it extremely dynamic. It almost seems like a fragment of glossy ice whose sharpest corners have been smoothed away.
Nobili is an experimental artist whose interests range from the study of nature to that of metropolitan landscapes with their industrial finds. Shattered glass has been used in his most recent works, becoming, in the words of the artist himself, a metaphor for the fragmentariness of existence and human fragility.