Work: Child throttling a goose
Copy of sculpture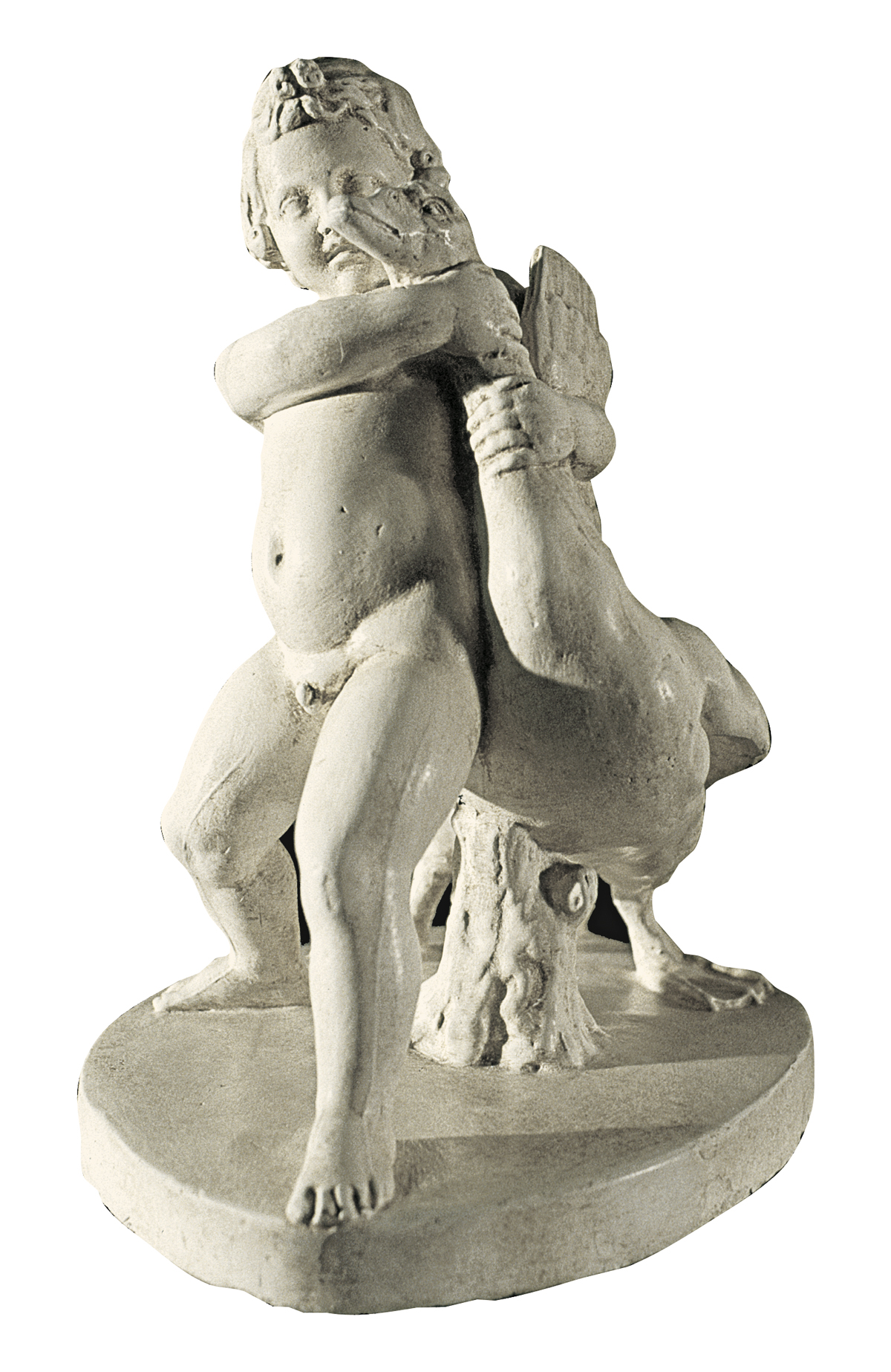 Copy
Dimensions

32 cm high; scale replica

Technique

cast

Material

alabaster plaster

Space
Original
Author

Date

II century BC

Period

Dimensions

93,5 cm high

Material

marble

Location
Photo: Maurizio Bolognini. Museo Tattile Statale Omero Archive.
Description
"Boethos, although he is better with silver, made an admirable child throttling a goose", Pliny.
Thanks to this passage by Pliny we can identify the author of this small, in the round, sculpture (h 32cm) of a child playing or struggling with a goose.
This is a cast taken from the smaller Roman marble copy of the original, which was part of a bronze sculptural group, modelled by the Greek sculptor Boethos around the 2nd century BCE. The composition is pyramidal with the child depicted standing, legs apart for greater stability. His torso is arched backwards to increase the force of his arms and hands which are squeezing the goose's long neck and pressing it against his left shoulder. The goose's body is immobilized, tight in the child's grip.
There is a strong contrast between the child's chubby, well-combed appearance and the violence of the act of suffocating the animal. The expression of child's face and the look in his eye reveal a certain cynicism that contradicts the natural innocence of the child. The realistic portrayal of the goose indicates careful observation from nature. The goose's feet, beak and the various sizes and thicknesses of its feathers are all accurately recreated.
The subject of this work is typical of the Hellenistic historical-artistic period: the interest in every part of life, even the most trivial, the most everyday, even its unpleasant or unspiritual aspects. This is actually the first appearance of "Genre" art, where sculptors appear to be more interested in carving relief landscapes on polychrome marble or portraying old drunks rather than seeking the purity of absolute form.