Work: Bust of Laocoön
Copy of sculpture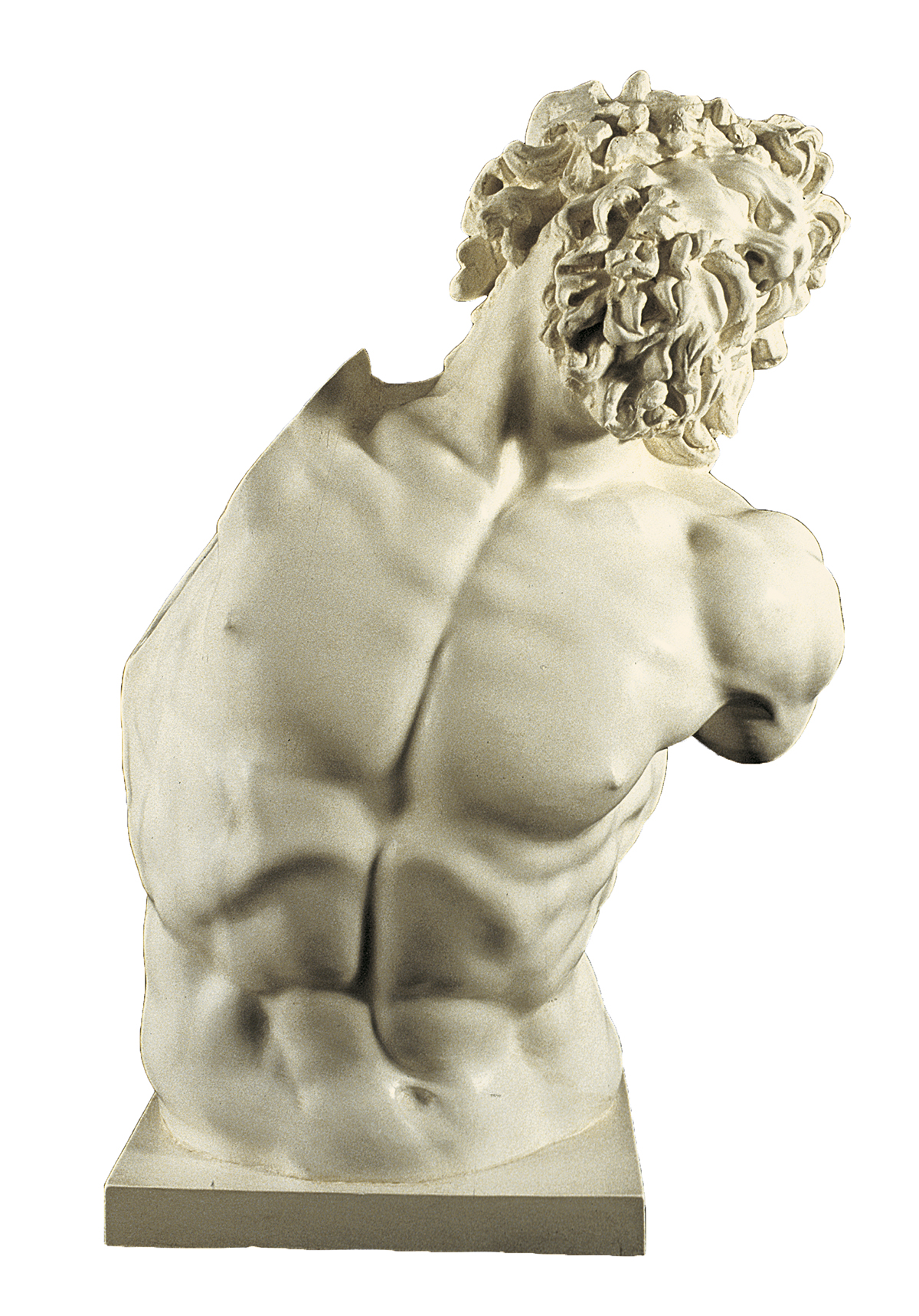 Copy
Dimensions

85 cm high, 54 cm wide, 32 cm deep (detail)

Technique

cast from the original

Material

alabaster plaster

Space
Original
Author

Date

I century BCE - I century CE

Period

Dimensions

242 cm high

Material

marble

Location
Photo: Maurizio Bolognini. Museo Tattile Statale Omero Archive.
Description
"Laocoön strains to untie those knots with his hands raising to the stars hideous cries, roars like those of a bull that has managed to escape from the altar, shaking from his head the axe that had merely wounded it.", Virgil, from the Second Book of the Aeneid.
In these tragic verses, Virgil tells of the desperation of Laocoön, a Trojan priest, who had opposed allowing the wooden horse to enter within the walls of Troy: the famous stratagem devised by the Greek hero Ulysses, to conquer the enemy city.
The episode was immortalized in a famous sculptural group in white marble, described by the historian Pliny as the masterpiece of Athenodoros, Polydoros and Agesander, sculptors from the School of Rhodes (working in the first centuries BCE and CE). The work depicts the writhing figures of Laocoön and his two sons who are trapped in the coils of long sea snakes sent by gods who favoured the Greeks.
A plaster copy of the bust of Laocoön, 85cm high, is exhibited at the Museo Omero. The head, with its dishevelled hair, is dramatically tilted towards his left shoulder. His face is a mask expressing a desperate sense of panic: his mouth is open in a cry for help and his extremely prominent brows are drawn down in an expression of agony. His torso curves to his left, and displays a musculature worthy of a fighter.
The three sculptors have blended a large dose of pathos with technical virtuosity, successfully conveying in marble the horror and desperation of a father who is unable to save his children. These characteristics were typical of the sculpture in the Hellenistic period: artists were increasingly interested in portraying the psychology of the human being, no longer subject to a cosmic and serene mother nature.