Work: Bust of Costanza Bonarelli
Copy of sculpture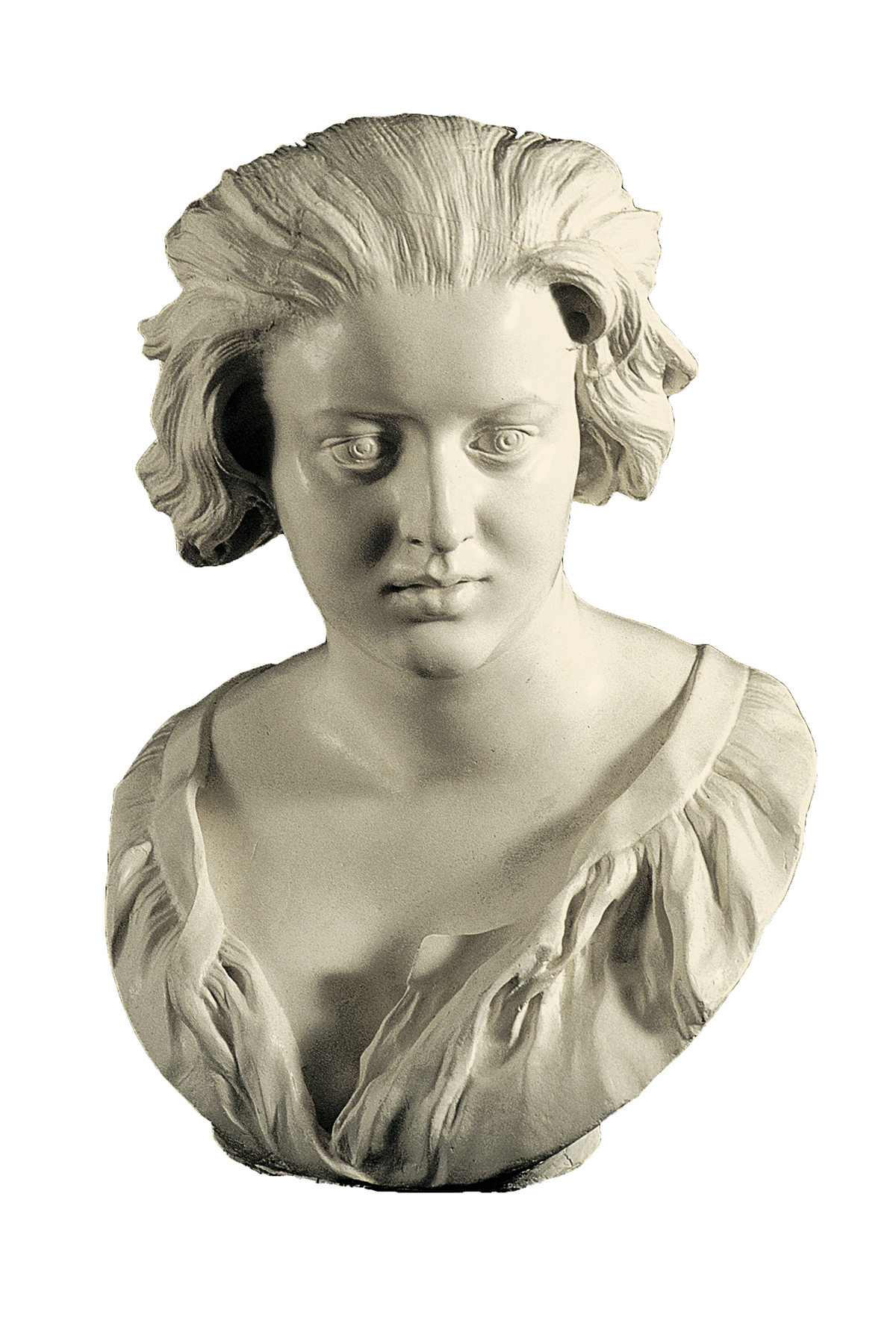 Copy
Dimensions

72 cm high

Technique

cast from the original

Material

alabaster plaster

Space
Original
Author

Date

1637 - 1638

Period

Dimensions

72 cm high

Material

marble

Location
Photo: Maurizio Bolognini. Museo Tattile Statale Omero Archive.
Description
«You are very lucky, my Knight, to have seen Cardinal Maffeo Barberini as Pope; but our luck is much greater, in that Cavalier Bernini is alive during our pontificate », Pope Urban VIII.
This portrait bust of Costanza Bonarelli, dated around 1635, is Bernini's only private work. The Museo Omero has a cast of a true copy of it, 72 cm high, in the area dedicated to Human Facial Expression.
The woman is depicted in a frontal position, her eyes are wide open as if reacting to an unexpected sight and she seems to be avoiding the viewer's gaze. Her mouth is slightly open, as if holding back a cry of surprise. Her hair too, is rendered with a casual naturalness: it is drawn back and slightly dishevelled, revealing her high forehead.
Her dress, similar to an undershirt, is not particularly elegant and is gathered into a smooth simple ribbon around the neckline. The shirt is slightly open giving a glimpse of her breasts, as if the woman had been surprised in the privacy of her own room.
The smooth surfaces are delightful to the touch as well as to the eye, especially the face and neck, and this pleasantness is maintained over the curled strands of her hair and the ruffles of her dress.
This sculpture opened the way for an introspective, psychological evolution in portrait sculpture, which had been linked for too long to political/celebratory requirements.
The extraordinary naturalness of the portrait strongly suggests a clandestine love binding the artist to the woman. In fact, it is said that the sculptor had a secret relationship with Costanza, wife of his pupil Matteo Bonarelli. It also seems that she betrayed the artist with his brother, Luigi. Bernini retaliated by beating his brother with a bar and sending a servant to Costanza with orders to scar her. In this sculpture, Bernini manages to give the marble the freshness and intensity of a moment of private life, fixed as in a photograph.