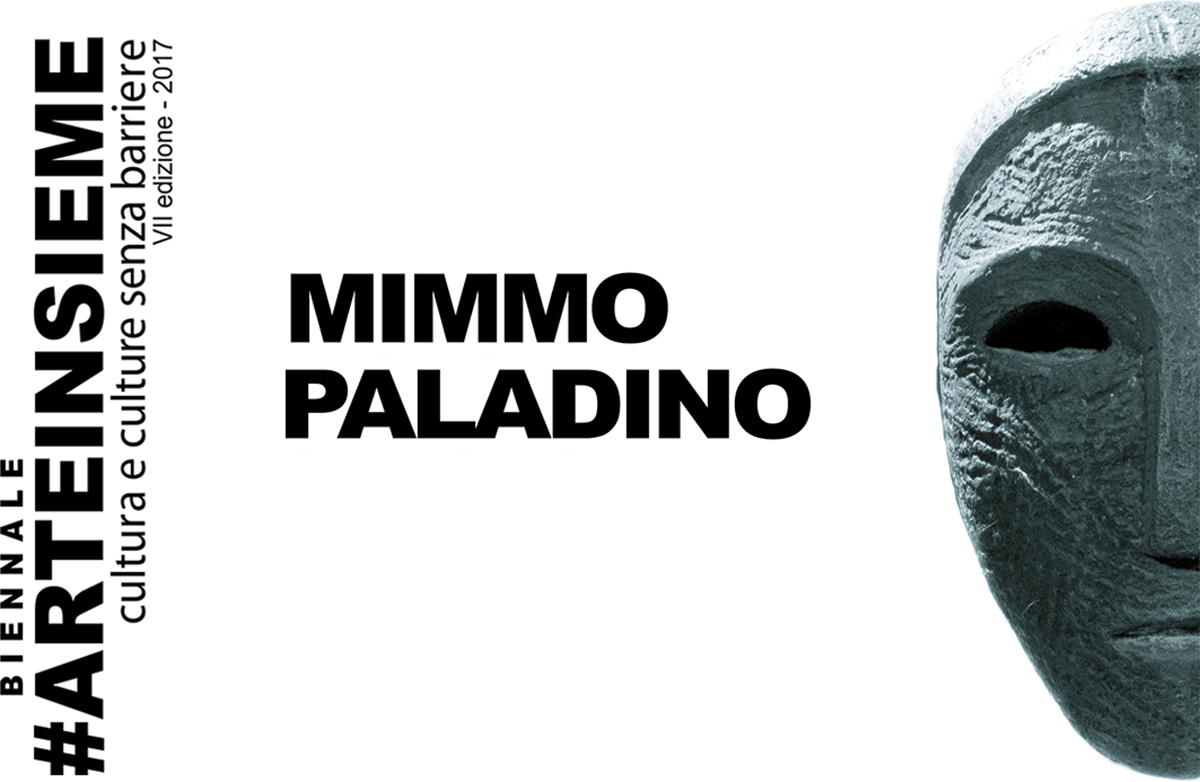 Visual Arts
Music
Special Books
Testimonial of the Biennal Festival
Mimmo Paladino- Salvatore Accardo
The exhibition is about Mimmo Paladino's "I testimoni" four imposing works hieratic and mysterious figures capeable of expressing humanity's magic essence recall a legendary past that pass through cultures and different activities. Besides the works of the expert of Transavanguardia, the finalist's jobs of the three contests of the biennal festival ArteInsieme- Music-Special Books.
Visual arts
The works of sixteen students coming from the Artistic High School and from Fine Arts Academies inspired by the poetry of the craftman Paladino and characterised by the variety and multiplicity of materials with the aim of exalt the shapes, tactility and plasticity.
Music
Five designed positions for sounds where you can read the arrengments and listen the pieces realised by the students of Conservatory and Music High Schools.
Original compositions for violin and semble inspired to the classic repertoire for violin, instrument played by Maestro Accardo.
Special books - Innovation of the 7th edition pf the Biennal Festival
Twelve multisensory books realised by the Primary Schools and Middle School, eight inspired by the work of Paladino and four inspired by the violin.The students made up stories and rewrite in Braille too, then illustred with tactile images.
On Saturday 27th May during the inauguration with over 200 people coming from all over Italy, the participation's certificates were given to the finalists students and the winner was awarded with a scholarship.
For each section of Arteinsieme contest: for the visual arts Emanuele Cillaroto of the IIS "Vincenzo Ragusa - Kiyohara - Parlatore" from Palermo with the sculpture "Dentro la montagna di sale" ; for the music Salvatore Passantino of the Conservatory V. Bellini from Palermo with Fire Symphony; for the special book "La sinfonia dell'amicizia" of the Primary School " Direzione Didattica Primo Circolo Cava de' Tirreni", Don Bosco (Class IA, IC,IIE,IIA,VB,VD) and "Questo è il mio sole" of the IIA,IIB,IIC,IID classes of the Italian School "Cristoforo Colombo" from Buenos Aires. Special Notice for integration and accesibility to "Il Cavallo degli stivali" of Valeria Mazzoleni and Mohamed Gueye, 5th class of the "Istituto Comprensivo San Pietro" from Bergamo.
Info
Coordinating the exhibition: Museo Tattile Statale Omero and TACTUS Centro for the Contemporary Art, for multisensory and intercurality.
In collaboration with: Ministero dei Beni e delle Attività Culturali e del Turismo tramite la Direzione Generale Educazione e Ricerca - Servizio I, Ufficio Studi - Centro per i Servizi Educativi del Museo e del Territorio (Sed) e la Direzione Generale arte e architettura contemporanee e periferie urbane e la Direzione Generale Musei - Servizio II - Gestione e Valorizzazione dei Musei e dei Luoghi della Cultura
Ministero dell'Istruzione, dell'Università e della Ricerca
Liceo Artistico "Edgardo Mannucci" di Ancona
Comune di Ancona
Società Cooperativa Opera
Servizio Civile Nazionale
Associazione Per il Museo Tattile Statale Omero ONLUS
Free entry
Opening Time: from tuesday to saturday 4pm to 7pm and sunday and non- working day 10 am to 1 pm and 4pm to 7pm.
Email: arteinsieme@museoomero.it T. 0712811935