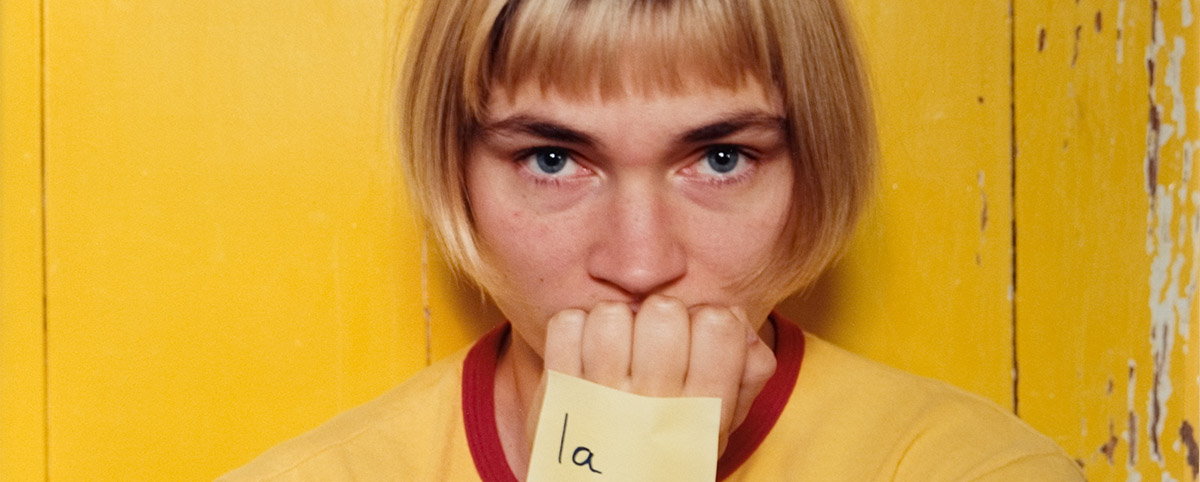 From 15 September 2023 to 11 February 2024.
Fondazione Modena Arti Visive - Palazzo Santa Margherita.
The Museo Tattile Statale Omero helped make the exhibition accessible to all.
The "Logos. Le immagini parlano" exhibition opened on 15 September 2023, during the festivalfilosofia which, this year, is dedicated to the Word. Curated by Chiara Dall'Olio, the exhibition features works from the photography and drawing collections of the Modena Foundation and the Municipality of Modena.
The exhibition highlights the role and use of the image in the present day, as the predominant form of communication and as a medium which is replacing the word.
Proceeding along the exhibition itinerary, visitors can perceive the how the nature of verbal and visual languages differ and how they complement each other.
Works by: Alighiero Boetti, Gianfranco Baruchello, Samanta Batra Metha, Giuseppe Bellone, Elina Brotherus, Cesare Colombo, Walker Evans, Nan Goldin, Naoya Hatakeyama, Mimmo Jodice, Luigi Malerba, Fausto Melotti, Dayanita Singh, Edward Weston, Miwa Yanagi, Akram Zaatari. 
Accessibility
To enable a new way of appreciating the collections and make the visit more engaging and immersive, the public will be accompanied by audio descriptions and a series of podcasts.
The audio descriptions and relevant relief drawings, were created by the Museo Omero and the Modena branch of the Italian Union of the Blind and Visually Impaired.
Although designed for blind people, they will be available to all visitors who will thus be able to explore the works through a different language. The same works will be analysed in depth by podcasts created in collaboration with Radio Papesse. These will continue to be available on the Foundation's website and on the main listening platforms.
Info and bookings
Opening times
During the festivalfilosofia: 15 and 16 September: 9:00 - 23:00; 17 September: 9:00 - 21:00
From 18 September 2023: Wednesday - Friday: 11:00 - 13:00, 16:00 - 19:00; Saturday, Sunday and public holidays: 11:00 - 19:00.
Free admission.
Info: biglietteria@fmav.org
Fondazione Modena Arti Visive.
Palazzo Santa Margherita, Corso Canalgrande, 103, Modena.
Tel. during exhibition hours: 059 2032919.