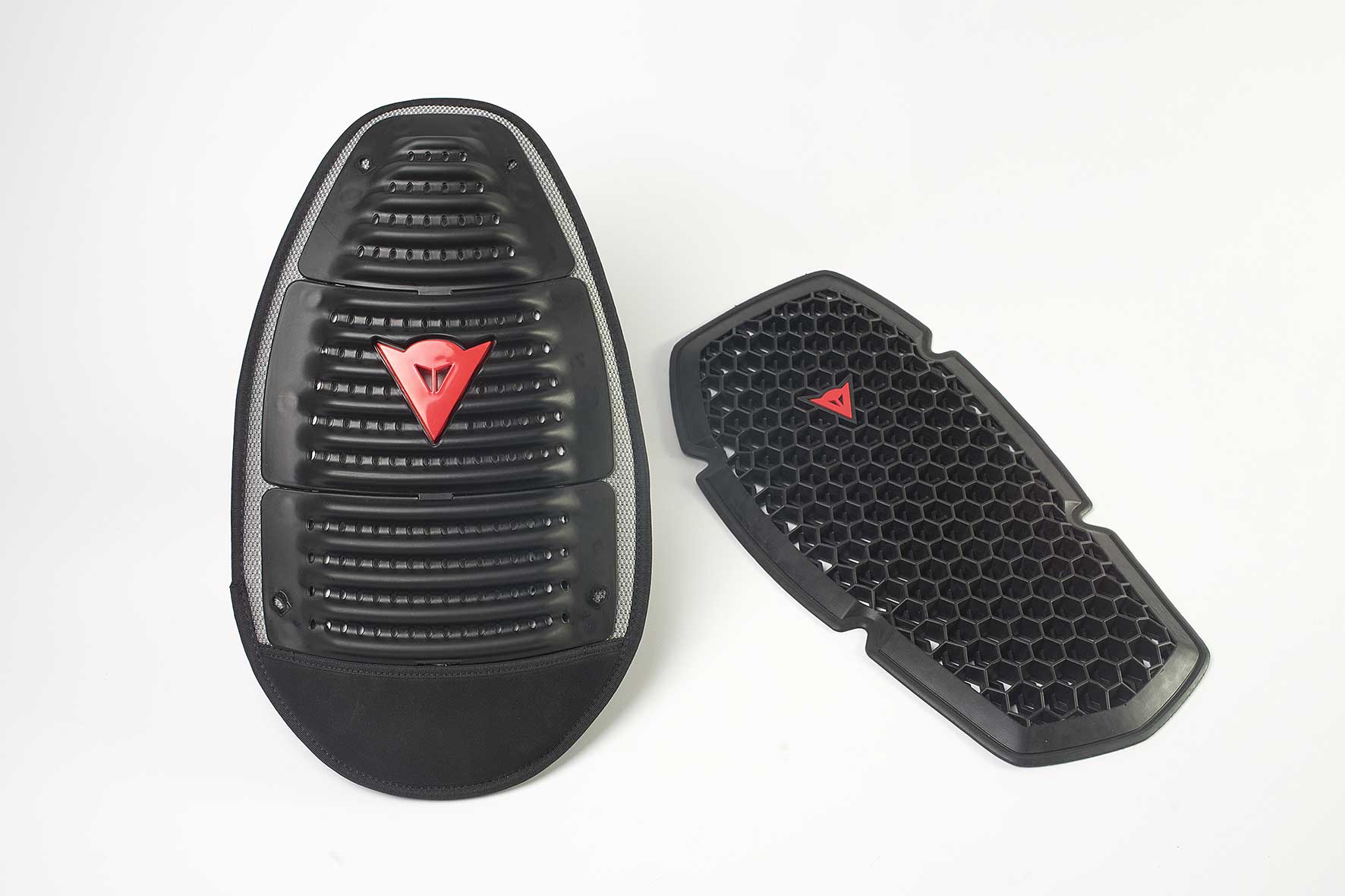 Original
Space

Company

Dainese

Date

2002

Period

Production

currently in production

Dimensions

3 cm thick, 25 cm wide, 45 cm high

Material

rubber

Section

travel

Awards

Dainese won the 2008 International Compasso d'Oro Award
Photo: Maurizio Bolognini. Museo Tattile Statale Omero Archive.
Description
In an interview, Marc Sadler said: "In 2002 for example, together with Lino Dainese, we had the idea of ​​creating a back protector that would safeguard the spine during motorcycle races and would also help reduce the motorcyclist's fatigue: in a word, the Wave back protector. Unfortunately, no one wanted to test it in a race and you know, when a rider doesn't wear that particular item, no one wants to buy it! One day however, after much persuasion, the then world champion Kenny Roberts decided to try it out. Regrettably, during the test ride Roberts was involved in a terrible accident and fell but, thanks to our back protector, his life was saved. Since then, many people have written to me to thank me for saving their lives."
Dainese is a company that produces sports and technical protective clothing for motorcyclists. It clothes riders with a second skin, composed of plastic armour plates, synthetic leathers and elastic fabrics to ensure their safety. Wave is an exoskeleton back protector, which resembles a turtle's carapace, its outer shell. Its aim is to protect the spine in the event of a fall.
Wave is a product that has been manufactured in various sizes since 2002 –  an item you buy hoping it will never be needed. It is both anatomical and aerodynamic: its name derives from the conformation of its undulating surface. Between the waves there are gaps that make the armour flexible thus ensuring that the impact energy created by a fall is correctly distributed.
Its evolution is the Pro Armor project. A line of products that features the natural forms of the hexagonal cells of beehives. This line was awarded the Compasso d'Oro in 2017.