Work: Valentine
Design object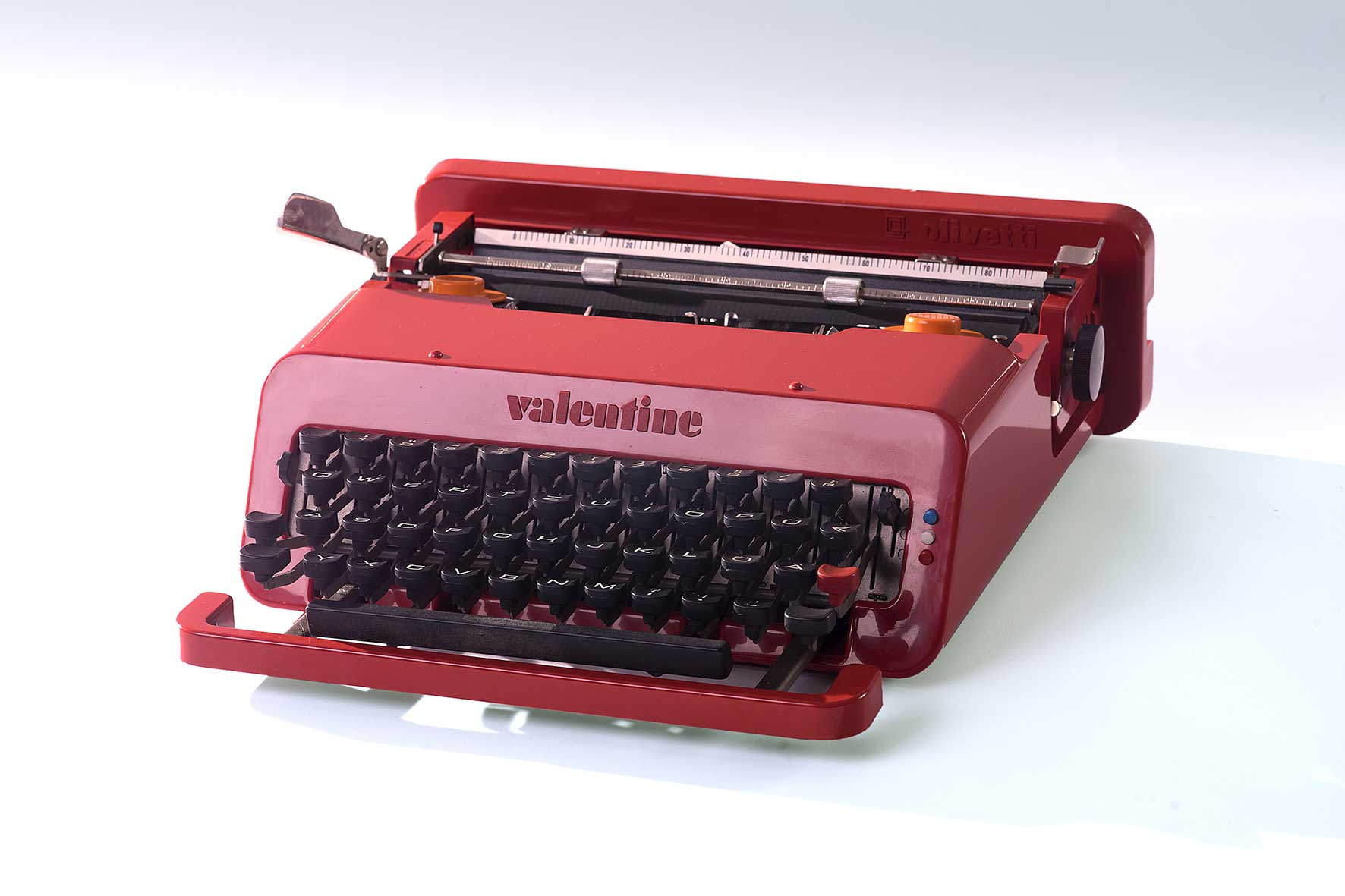 Original
Space

Designer

Company

Olivetti

Date

1969

Period

Production

out of production

Dimensions

12 cm high, 34 cm wide, 34 cm deep

Material

Acrylonitrile Butadiene Styrene, steel

Section

work

Awards

Compasso d'Oro Award - 10th Edition - 1970
Photo: Maurizio Bolognini. Museo Tattile Statale Omero Archive.
Description
"It was essential to design and produce a portable typewriter whose costs could be cut back, because Japanese machines were eating up the market", says Ettore Sottsass about the Valentine.
Valentine: an object, an icon, an attitude. An object designed by Ettore Sottsass and manufactured by Olivetti in 1969 with the aim of establishing a new idea of ​​the portable typewriter in the marketplace.
A design no longer borrowed from the world of cars, with a metal casing. An object made using the new materials arising from chemical research, which unites the internal mechanism, in steel, with ABS (Acrylonitrile Butadiene Styrene), the same plastic material used by Lego for its bricks. A light, resistant material that is cheap and capable of assuming any shape, and which allows Machine and Container to be thought of as two assembled parts of a single object.
The machine, fitted with a handle, can easily be transported by slipping it into its case, in the same flaming red colour. A very colourful, transgressive and easy solution that anticipates many of the market demands on the growing radical industrial design movement in relation to society. It would later also be produced in other colours.
Chiara Alessi says "for the first time the typewriter is no longer just a tool, a function, but is a symbol, it has a precise identity that draws the eye to itself and asks to be admired. It is the sign of a change in the relationship between design and technology".
Valentine in Roll number 1 – duration 1:45
Sonic evocation of the object created by Paolo Ferrario