Work: Untitled (number 9)
Original sculpture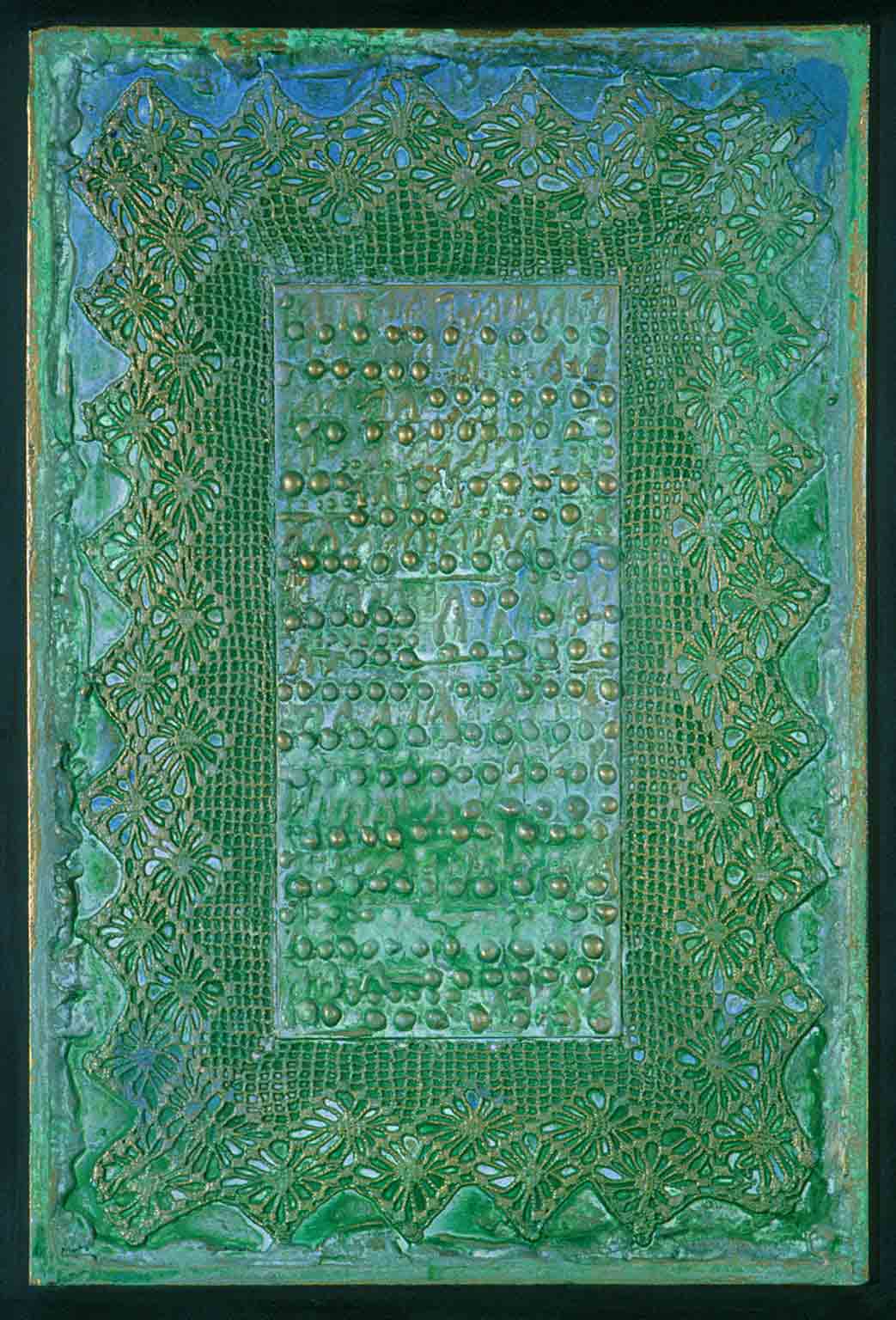 Original
Author

Date

1980-1990

Period

Dimensions

72,5 cm high, 52,5 cm wide

Material

wood, cloth

Location
Photo: Maurizio Bolognini. Museo Tattile Statale Omero Archive.
Description
"Art is the universal in the detail" Eugenio Corti
The work, 72 cm high and 52 cm wide, was created by Roberto Papini (Ancona, 1917 – 2019) around the 1980s. Later named Untitled number 9, it is now included in the Museo Omero's Travelling Section.
The work looks like a real canvas with relief decorations; a piece of crochet with geometric patterns frames the rectangular central part which is characterized by a succession of lines of hemispherical blobs (about 5mm in diameter) that alternate with flat spaces as if to form a sort of secret written code, not unlike Braille, or scripts which are reminiscent of a series of musical staves.
The panel is painted a vivid bluey-green and is very pleasant to the touch.