Work: Untitled (number 5)
Original sculpture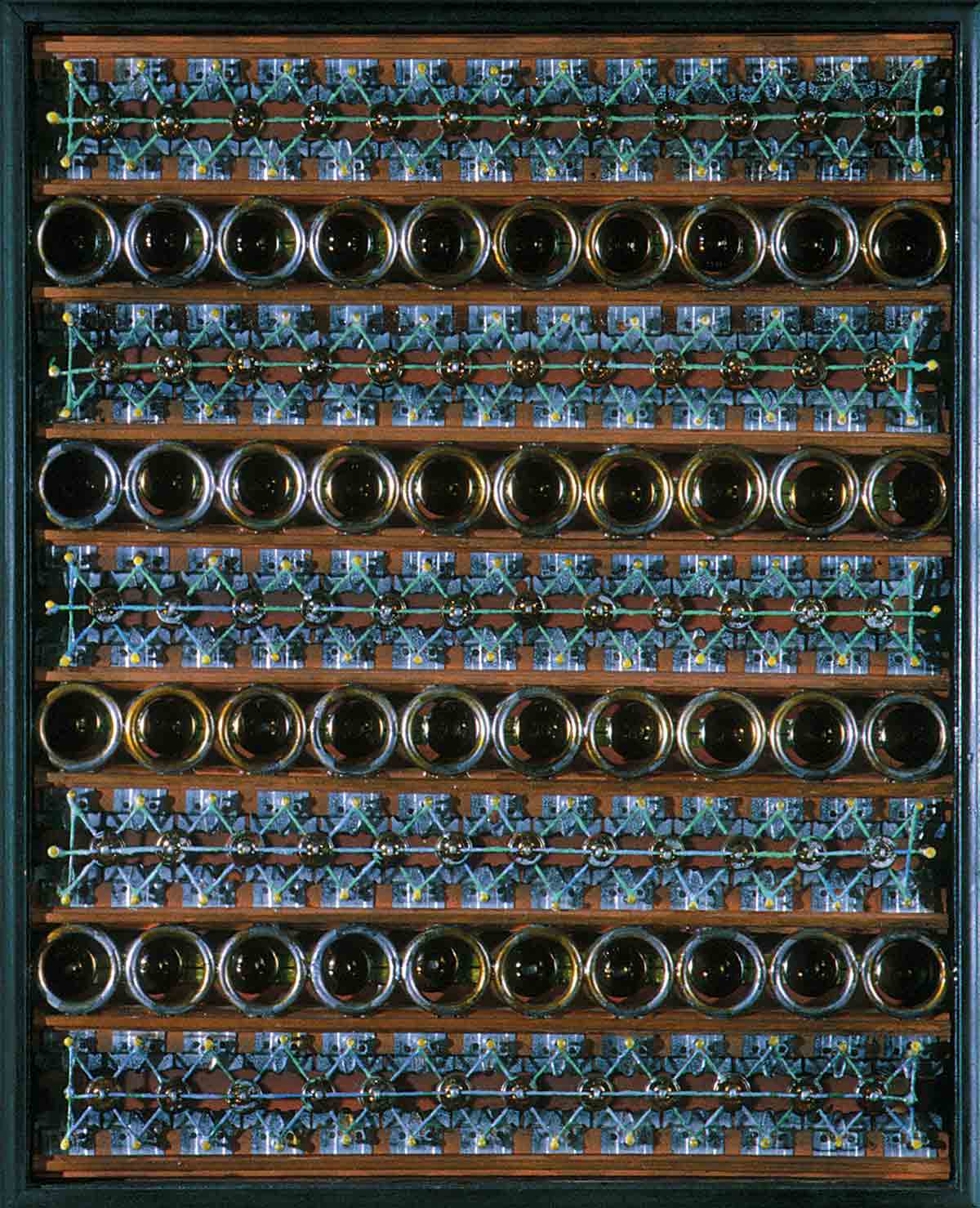 Original
Author

Date

1990-2011

Period

Dimensions

62,5 cm high, 53 cm wide

Material

wood, metal, plastic

Location
Photo: Maurizio Bolognini. Museo Tattile Statale OmeroArchive.
Description
"To enter the studio where the painter has been working for more than fifty years is to immerge yourself in a continuous visual flow, a whirlwind of shapes, materials and colours, a place for the eye where every image relates to and involves those that surround, respond to, press in on and clarify it. ", Marilena Pasquali curator of the exhibition "Roberto Papini opere 1952 – 2011".
Roberto Papini (Ancona, 1921 – 2019), created a series of untitled tactile pictures in the 1980s. Among these is this work, subsequently named Untitled No. 5, which is conserved in the Museo Omero.
At 62.5cm high and 53cm wide, it is one of his smaller works. A wide variety of recycled items have been carefully arranged to make a real, 3-dimensional, 'painting'. From top to bottom, your eyes and hands can follow the patterns created from wood, metal and plastic items.
The base is made of wood, as are the battens that support the alternating horizontal decorative elements. These are repeated modules: the first band is made up of green plastic threads anchored to metal nails, forming a succession of rhombuses of 3.5cm x 4cm; the second is a row of metal curtain rings, with a diameter of 3.5cm, each with a plastic button behind it. The whole work develops from the alternation of these modules that together create a richly-textured tactile picture.