Work: Untitled (number 3)
Original sculpture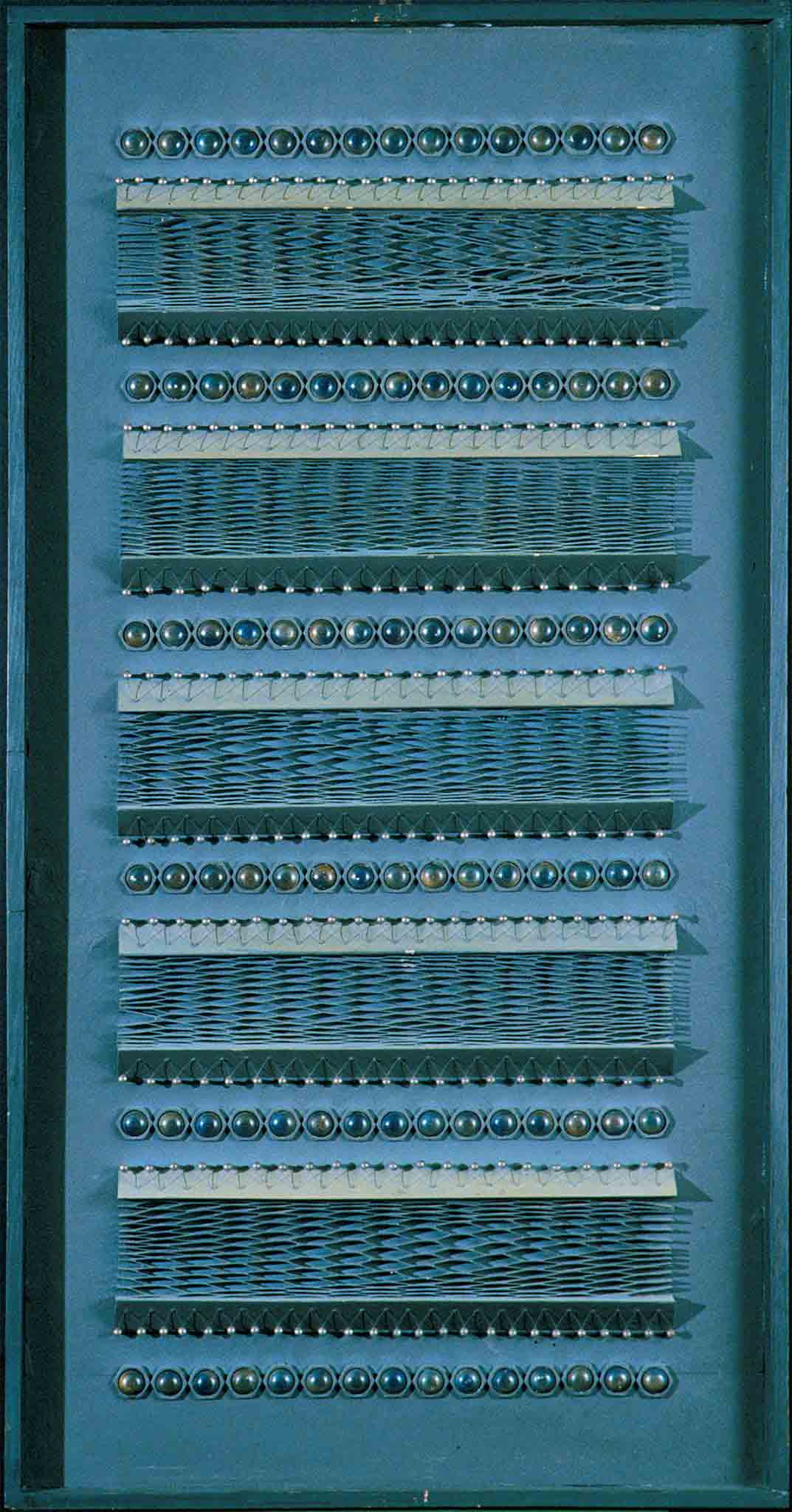 Original
Author

Date

1990-2011

Period

Dimensions

100 cm high, 50 cm wide

Material

wood, cardboard, metal, plastic

Location
Photo: Maurizio Bolognini. Museo Tattile Statale Omero Archive.
Description
"Roberto is always on the point of interpreting music, of grasping the key to some unknown language", Franco Albonetti.
Roberto Papini (Ancona, 1921 – 2019) created this work, using mixed media on wood, in the 1980s. It was later named Untitled n. 3 and is part of the Museo Omero's permanent collection.
The artist attached cardboard, metal and plastic items to a wooden board, (100 cm high and 50 cm wide), creating a real sensory experience.
He positioned the materials on the surface in a precise rhythmical pattern, where a horizontal compositional module is placed between rows of small blue plastic spheres set in metal hexagons. This module is repeated five times and is made up of 3 elements: a series of nails supporting a cobweb of metal wires, a band of "concertina-ed" cardboard and an inverted row of the nails and wires. Each sequence is harmonious and balanced.