Work: Untitled (number 1)
Original sculpture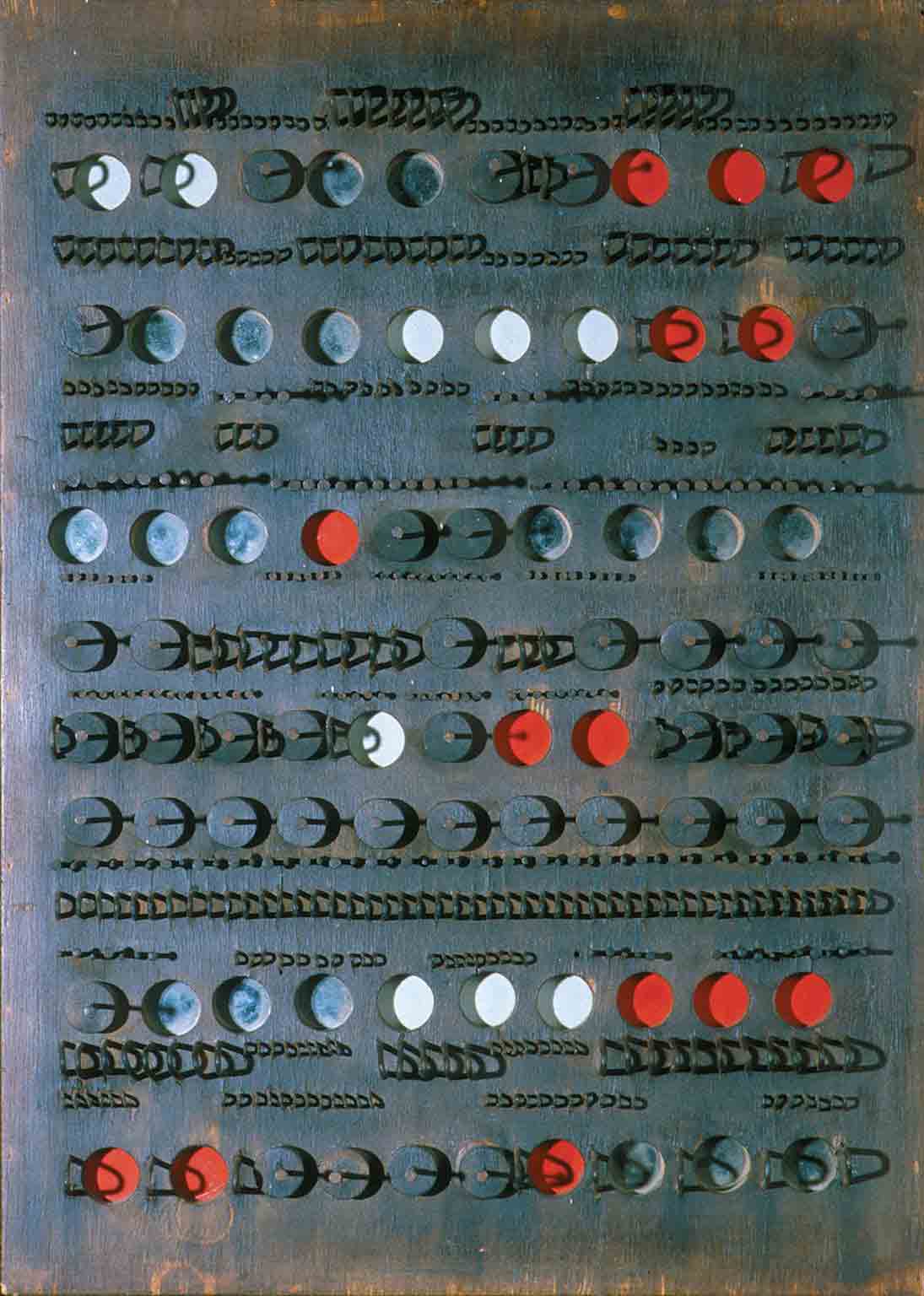 Original
Author

Date

1990-2011

Period

Dimensions

70 cm high, 50 cm wide

Material

wood, metal, mirror

Location
Photo: Maurizio Bolognini. Museo Tattile Statale Omero Archive.
Description
"Roberto Papini's works are a goldmine of surprises and pleasing sensations for the hands that touch them", Aldo Grassini, President of the Museo Omero.
In the 1980s, Roberto Papini (Ancona, 1921-2019) created a series of untitled works. Number One, on display at the Museo Omero, is a wooden board (70 cm high and 50 cm wide) which the artist perforated and decorated with various materials in order to create a kind of tactile picture.
Reading from the top left-hand corner, bands of horizontal decorations cover the entire length of the roughly painted board. Metal hoops, the largest over 2 cm high, alternate with circular recesses containing little mirrors, some of which have been coated with red or white paint. Every so often a group of small wooden cylinders, attached to the board by protruding nails, interrupts the series of recesses.
Exploring this highly rhythmical succession of objects by touch gives rise to a variety of sensations: from pleasure to discomfort.
The tactile decorations are alternated following a carefully designed rhythm, a theme that this rigorous artist constantly explored in his various creations. Rhythm is also expressed in the alternation of the colours of the circular elements, where the dark wooden discs alternate with white and red recesses.
In his works, Papini recycles everyday "throwaway" objects, transforming them into true works of art; he processes them, assembles, unites, colours and cuts them up, giving them a new life.