Work: Tizio
Design object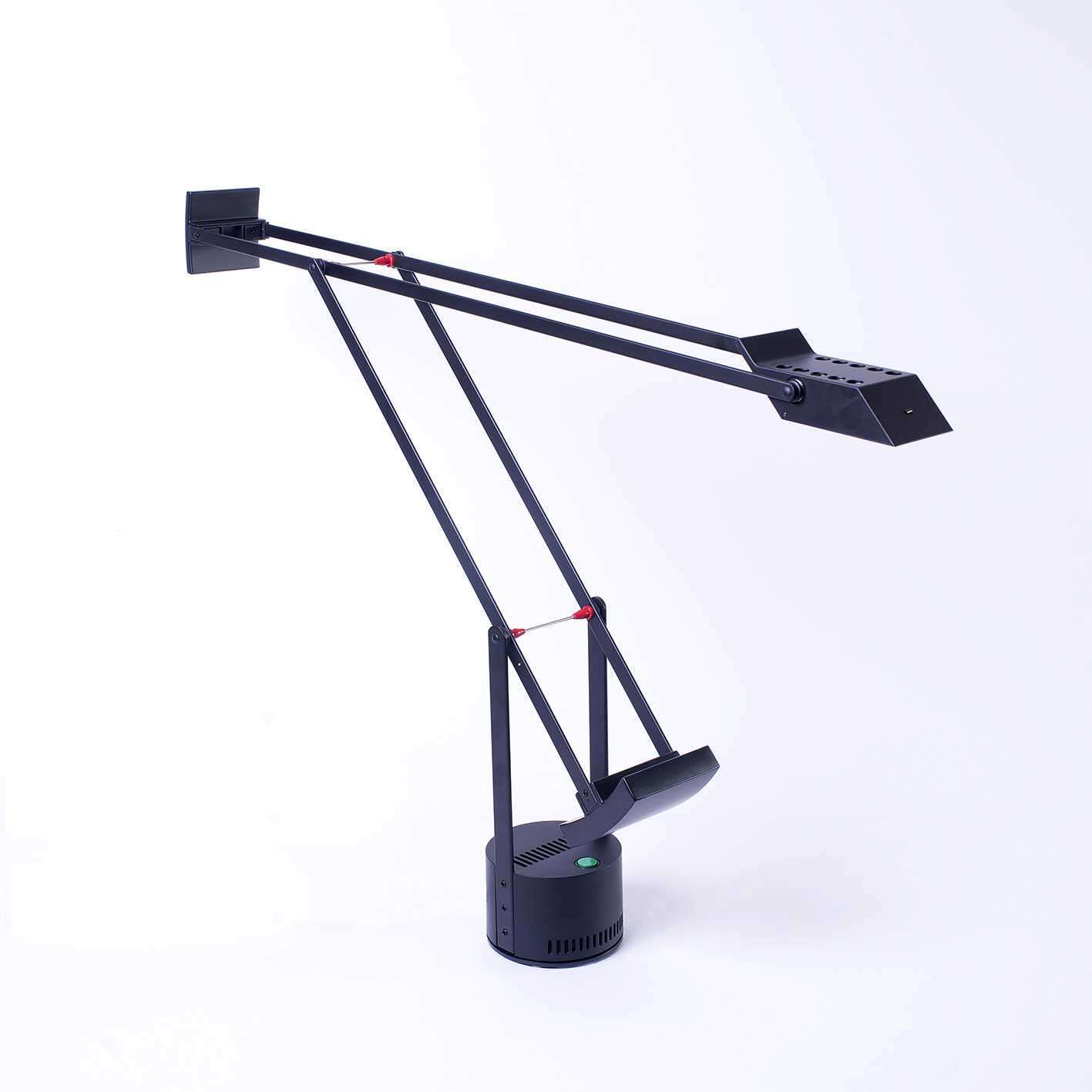 Original
Space

Designer

Company

Artemide

Date

1972

Period

Production

currently in production

Dimensions

78 cm long, 66 cm high

Material

black embossed painted steel, power components, plastic caps

Section

living

Awards

Richard Sapper has won 11 Compasso d'Oro Awards one of which for Career Achievements - 23rd Edition - 2014
Photo: Maurizio Bolognini. Museo Tattile Statale Omero Archive.
Description
"I like the light that only falls on the sheet of paper in front of me", Richard Sapper.
The Tizio (guy/dude) lamp was designed by Richard Sapper in 1972 and is still manufactured by Artemide in a range of sizes and finishes. An ideal lamp for designers as it has a wide range of movement and takes up very little space.
The Tizio lamp is a prodigy of lighting technology, absolutely innovative and still unsurpassed today. The electric current passes inside the structure, with no visible wires. Geometrically, its elements act as perfectly balanced weights and counterweights, with two movable counterpoised arms which can be stretched out over the work surface. To change the direction of the light you have to rotate the base of the lamp. Each painted polycarbonate arm appears as two quite widely-spaced, parallel straight lines to the eye/touch. The lamp cap, which nowadays is fitted with an LED, is made of painted aluminium. The version in our collection is black and 66 cm high and 77 cm long when fully extended.
"He is the Tizio lamp man, the one who has not made a bad object yet", Ettore Sottsass on Richard Sapper.
Tizio – duration 1:02
Sonic evocation of the object created by Paolo Ferrario
Further info: Tizio on the Artemide website