Work: The Berlin Dancer
Copy of sculpture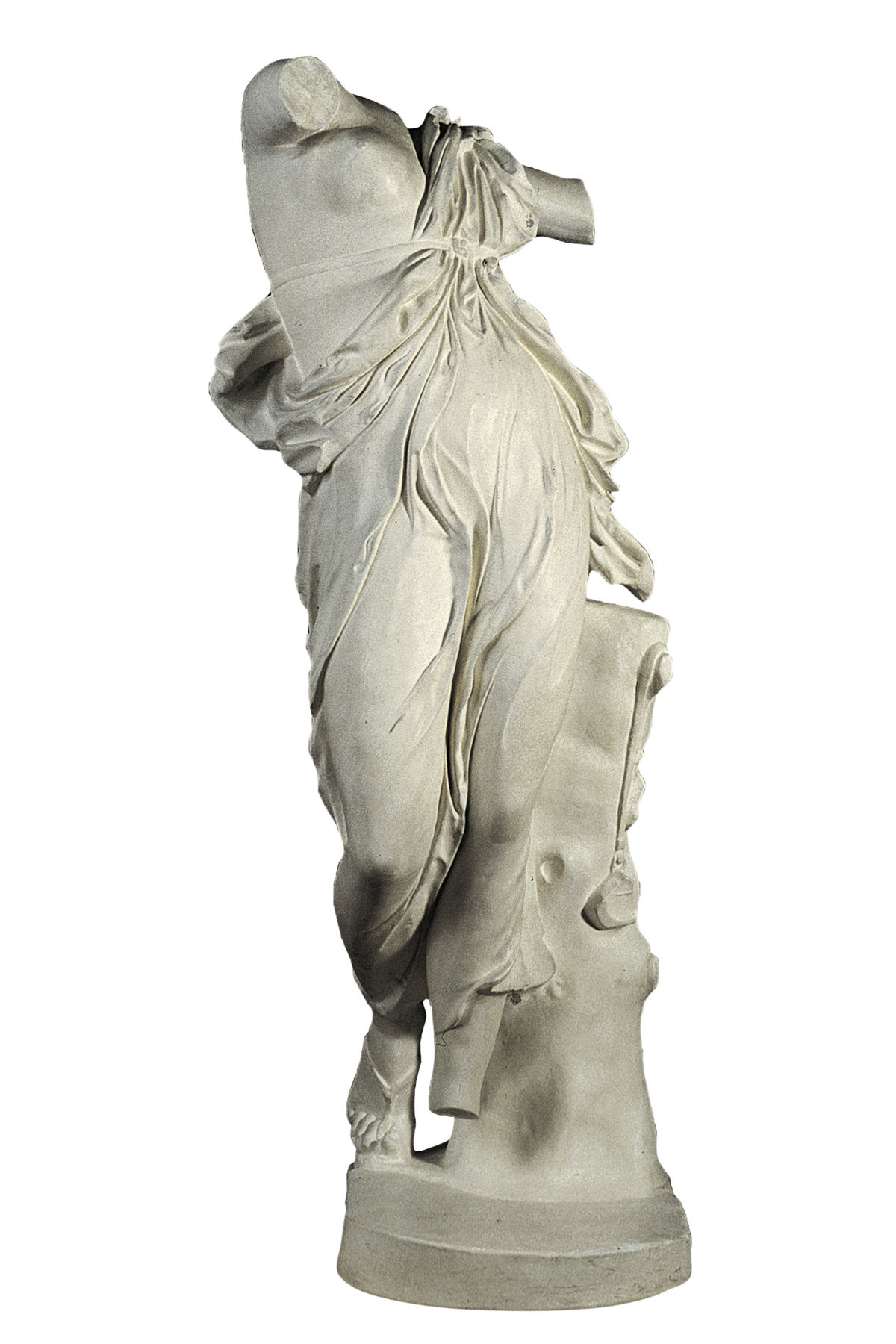 Copy
Dimensions

125 cm high, 55 cm wide, 46 cm deep

Technique

cast from the original

Material

alabaster plaster

Space
Original
Date

II A.D.

Period

Dimensions

125 cm high

Material

marble

Location
Photo: Maurizio Bolognini. Museo Tattile Statale Omero Archive.
Description
"The zither, the banquet and the dance are always dear to us", Homer, from the Eighth Book of the Odyssey.
"Berliner Tänzerin", (the Berlin Dancer), is a Parian marble sculpture conserved in the Collection of Antiquities of the Berlin State Museums. A second century CE Roman copy of an original from the late second century BCE, the statue was purchased in Rome in 1874 by the sculptor Michael Spiess for the Berlin museums. A plaster copy of a true cast is on show at the Museo Omero.
The sculpture is 120 cm high and represents a dancing woman. The statue was discovered in fragments and lacks the head and arms. Her soft supple body traces a curve that rises from her left hip up to her right shoulder which is pushing forwards. Her missing arms were probably held out to her left. Her right leg is slightly bent at the knee and only her toes touch the ground. She is wearing a thong sandal.
The figure is wearing a chiton, a tunic of light cloth worn in ancient Greece. It is ankle-length and richly folded, tied with a belt below her breasts. The garment has slipped, revealing her right shoulder and breast.
Behind her left leg, there is a tree trunk that supports the weight of the statue.
The interpretation of the statue is still controversial: it could be a maenad (follower of the god Dionysus) or a flute player, but the lack of limbs and any iconographical element makes identification very difficult.
Several replicas of the original have been found. Apart from the Berlin dancer, the best-preserved figure is the one from Hadrian's Villa in Tivoli, which also lacks the head and forearms. The sculptor's name is still unknown, but his interest in conveying movement by using an accentuated torsion to render the body lively and energetic, helps us to date the sculpture to the Hellenistic period.