Work: Spin and drain
Design object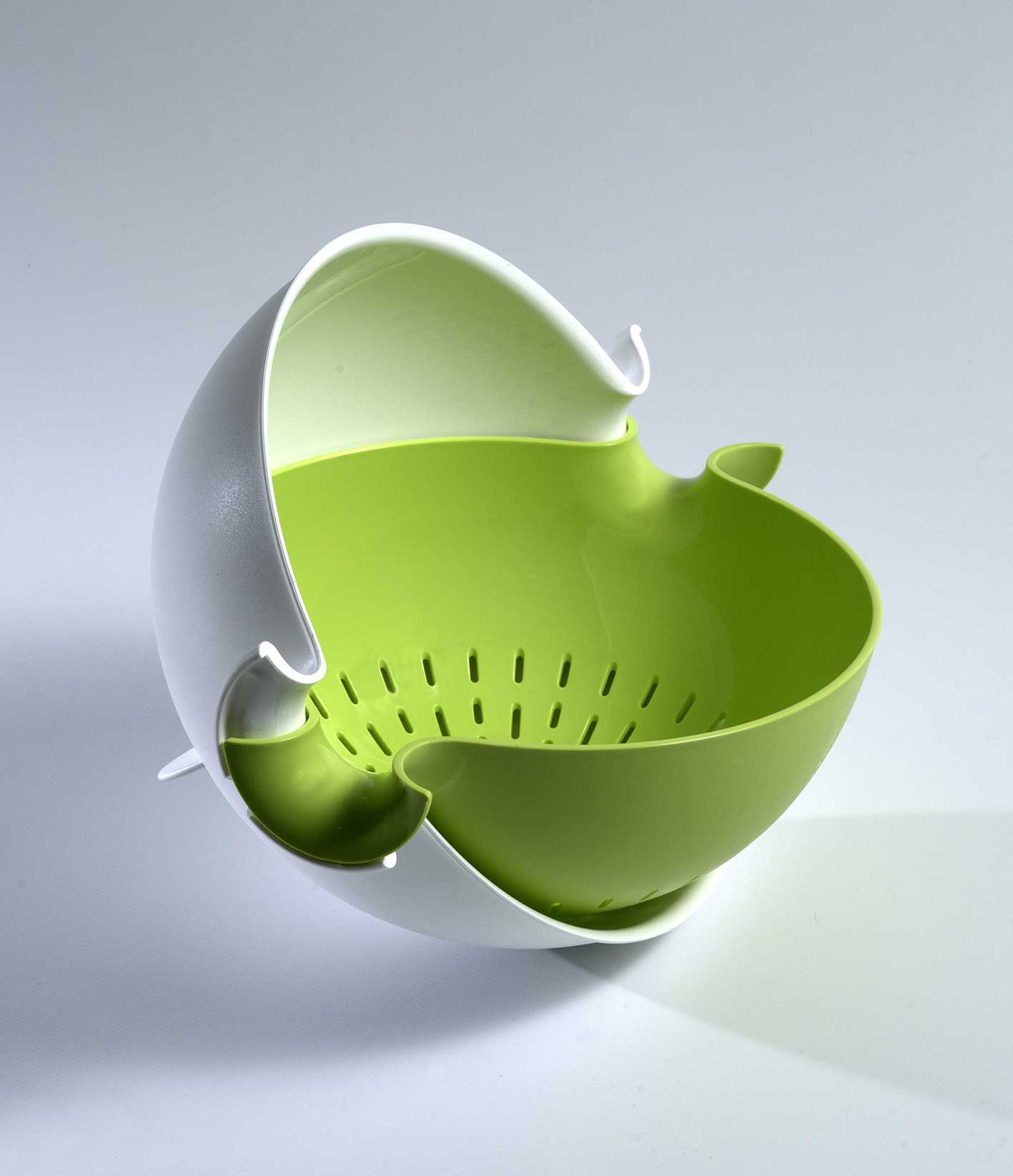 Original
Space

Designer

Company

Fratelli Guzzini

Date

2015

Period

Production

currently in production

Dimensions

12,5 cm high, 25 cm wide, 30 cm deep

Material

polypropylene

Section

cooking

Awards

Honorary mention at the Compasso d'Oro Award - 24th Edition - 2016
Photo: Maurizio Bolognini. Museo Tattile Statale Omero Archive.
Description
"There are names that are onomatopoeias and onomatopoeias that, in one syllable, tell us everything there is to know about an object. This is the case with SPIN, which is the verb of the wheel and of rotation."  Chiara Alessi.
Spin and drain is a polypropylene kitchen tool designed for preparing, washing and serving foodstuffs. Its name summarizes its purpose and the way it operates.
Conceived by Nilo Gioacchini & Crio Design and produced by Fratelli Guzzini since 2015, the draining set consists of two concentric hemispherical elements, 12.5 high and 25 cm wide. The outer part is a white container for collecting the water. The inner one is a rotating, perforated basket, in a contrasting colour. The version in our collection is apple green, but it is also manufactured in other colours. The two parts can be separated and used individually.
The iconic gesture of two hands raising and holding a chalice inspired the form. The rotation is permitted by the interlocking handles which fit into the hollow between the thumb and forefinger, making it easy to hold. It also exploits the force of gravity. Standing on a worktop, it has a playful appearance, suggesting a cradle or a rocking chair.
Swing colapasta – duration 0:47
Sonic evocation of the object created by Paolo Ferrario
Further info: Fratelli Guzzini