Work: Sella
Design object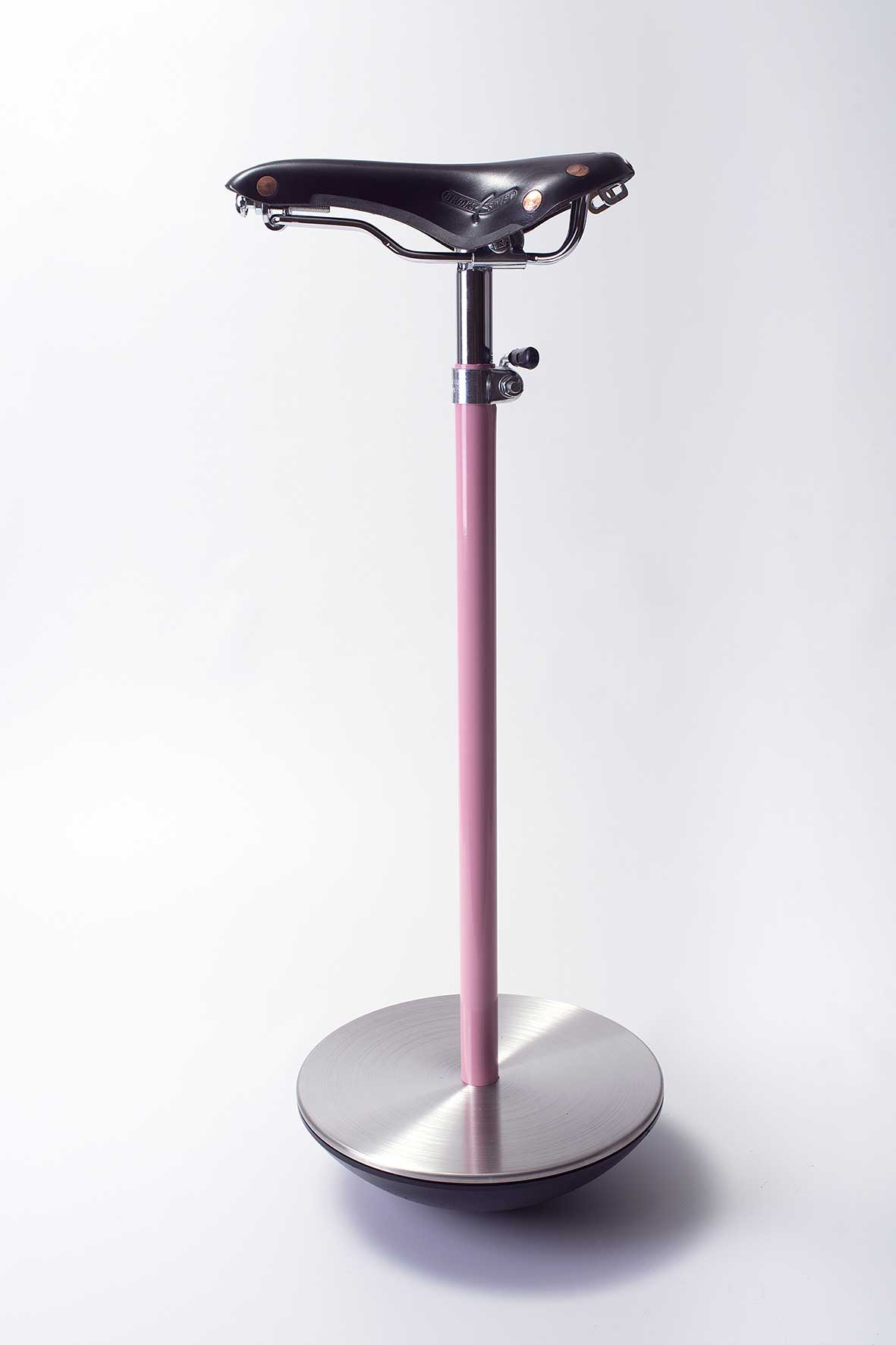 Original
Space

Designer

Company

Zanotta

Date

1957

Period

Production

currently in production

Dimensions

71 cm high, 25 cm diameter

Material

steel, leather

Section

living

Awards

Zanotta has won 3 Compasso d'Oro Awards
Photo: Maurizio Bolognini. Museo Tattile Statale Omero Archive.
Description
"The design of an object for mass production is above all an integral process of continuous human participation, and of choices that must precede and condition every sectoral methodology. It is, first and foremost, an operation of culture." Achille Castiglioni.
The theme of the seat is one of the most frequented by designers. There are certainly more seats in the world than human beings. Just think about how many different types we use every day. Sella (saddle) is a type of seat that demands a sensory-motor readiness in those who use it. Designed by Achille and Pier Giacomo Castiglioni in 1957, it has been produced by the Zanotta company since 1983. It is made up of a heavy steel hemisphere which acts as a pedestal for a steel pole, at the top of which is a leather, racing-bike saddle. The pole is painted pink – the colour of the Gazzettino dello Sport and the prize jersey in the Giro d'Italia cycling race. The seat has only one leg because the other two are those of the person sitting on it. At 71 cm high, it is actually used almost standing up. Unlike a normal bicycle, when we dismount the seat remains upright.
"Sella is an uncomfortable seat, which requires a continuous renegotiation of the centre of gravity between its leg and the two legs of the man or, more probably, of the woman, as Castiglioni intended. 'Sella' was in fact conceived for a particular occasion, which evidently for its author was anything but special: that is, as a telephone stool", Chiara Alessi.