Work: Radio TS502
Design object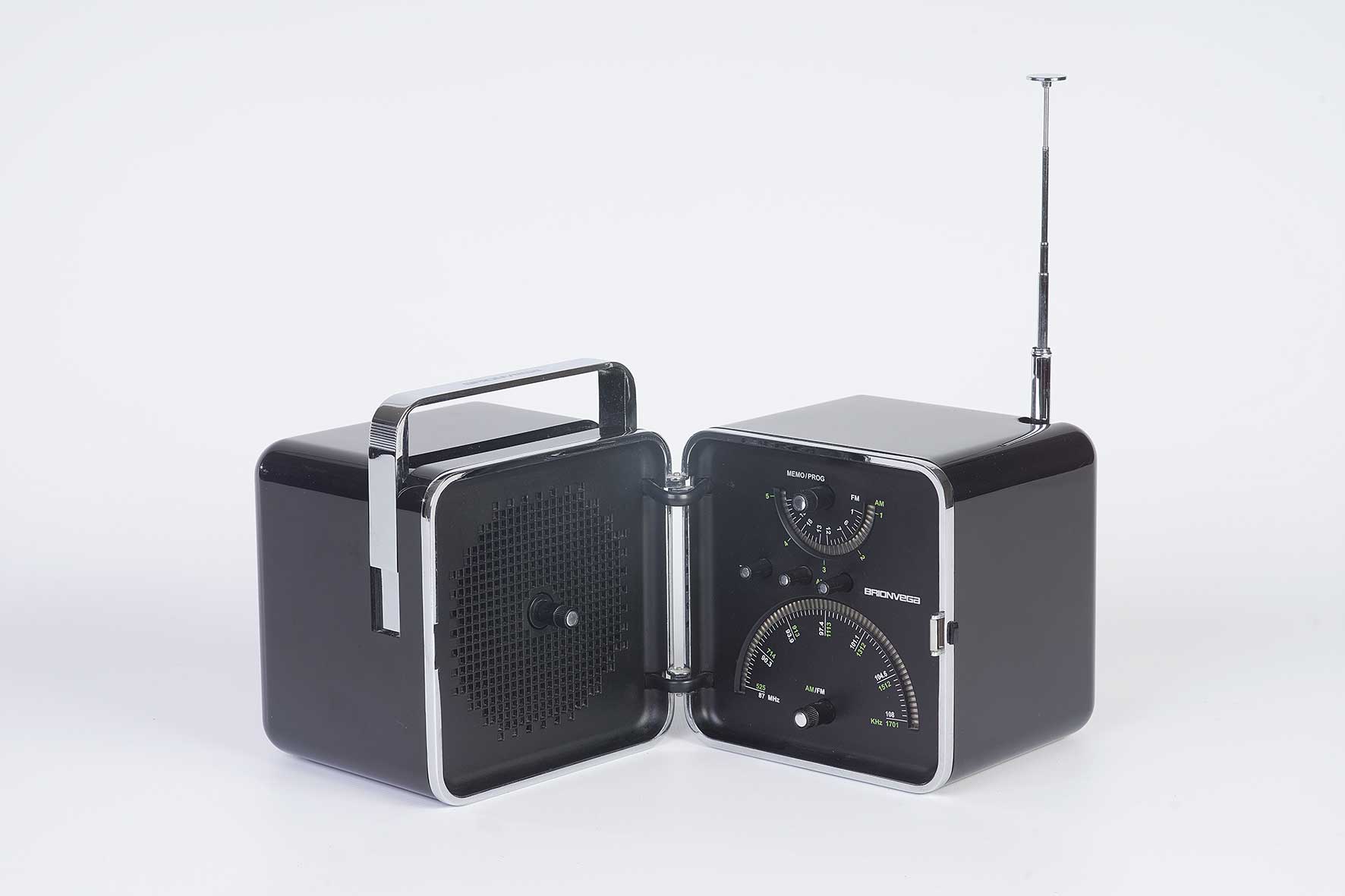 Original
Space

Designer

Company

Brionvega

Date

1964

Period

Production

currently in production

Dimensions

13 cm high, 23 cm wide, 13 cm deep

Material

ABS (Acrylonitrile butadiene styrene), steel, electrical parts

Section

living

Awards

Lifetime achievement award to the Brionvega company – 10th Compasso d'Oro Awards Ceremony, 1970
Photo: Maurizio Bolognini. Museo Tattile Statale Omero Archive
Description
"Of all the categories to which the genius of Italian was applied in the 20th century, we might consider the radio to be the maximum expression of the most successful experimentation by architects, who find greater freedom and autonomy working on a small object than in large scale architectural projects", Chiara Alessi.
Created by two designers, Marco Zanuso and Richard Sapper, the TS502 Radio was first produced by Brionvega in 1964. It is the most iconic of all the Italian design objects: a portable radio that has been updating the technology inside the same plastic outer casing for over fifty years.
When the radio is closed, it looks like an elongated container with rounded corners (13 cm high and 23 cm long), not unlike a packet of sandwich bread. A double steel band marks the centre. A release button set into the band opens the radio into two equal, almost cubic, halves.
The two parts are connected by a hinge and can open right out to 180 degrees, where two magnets then hold them together. The cube on the right has five tuning knobs on its inner face, while the left houses the speaker, with the on/off switch and volume control in the centre.
We have two versions of the Cubo Radio in our collection: black and orange. All the features that enable functionality are in mirror steel: the pull-out handle, the telescopic aerial and the opening system.
"For the TS502 Radio, the device that opens, Zanuso was inspired by the Swiss Movado watch which could be fitted into a case and disappear; taking it out you could see the time. This concept is echoed in the TS502: when you close it you don't realise that it is a radio", Ennio Brion.
Cubo radio – duration 1:06
Sonic evocation of the object created by Paolo Ferrario
Further information: Page dedicated to the 50th anniversary of the Cubo Radio on the Brionvega website.