Work: Portrait of Gabriele Consolazio, lawyer
Original sculpture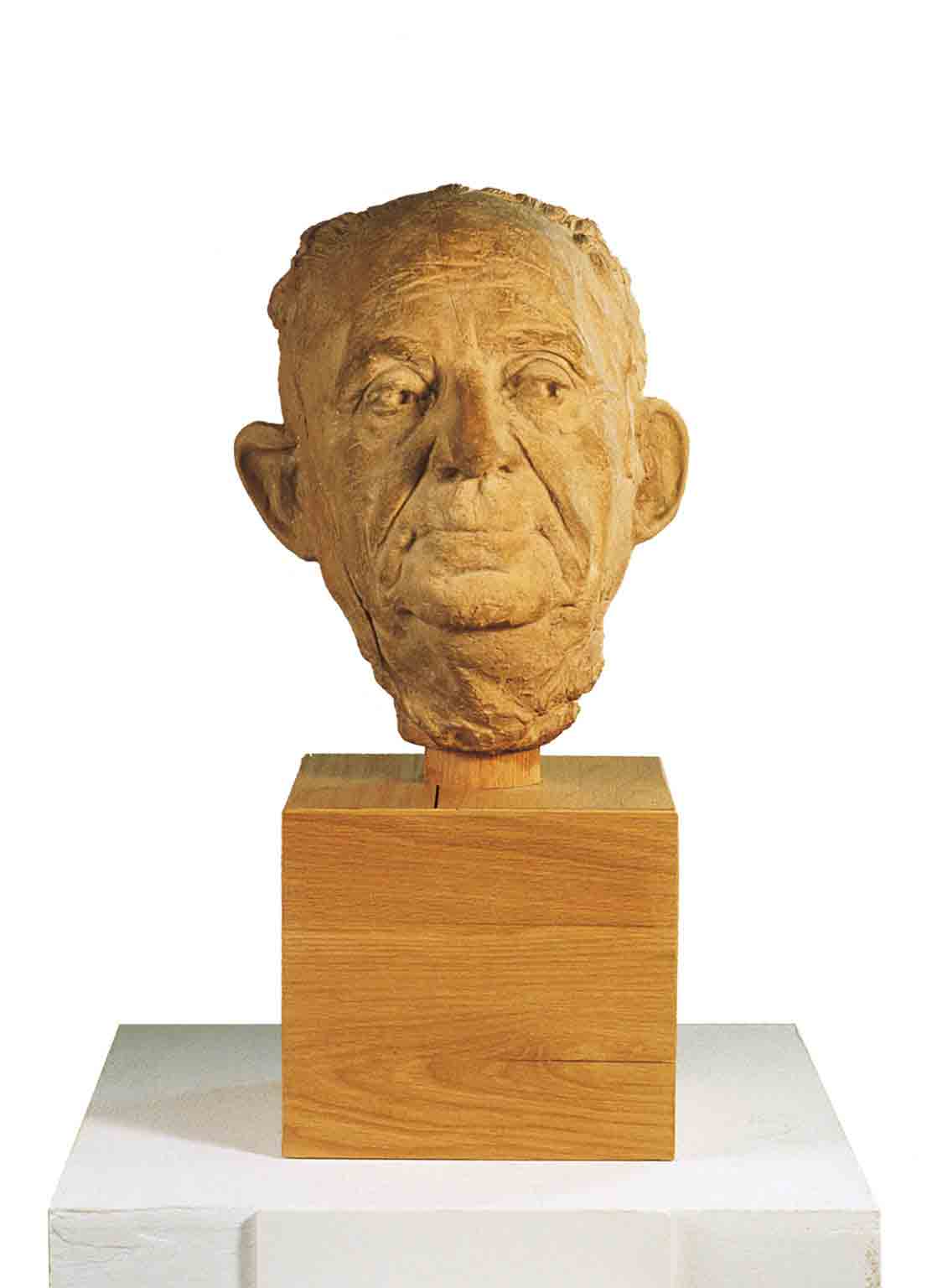 Original
Author

Date

1940

Period

Dimensions

45 cm high

Material

terra-cotta

Location
Photo: Maurizio Bolognini. Museo Tattile Statale Omero Archive.
Description
"I always regret not being able to collect more than the crumbs of the portentous treasures of the characteristic and the picturesque that surround me. Stunning types and scenes appear and disappear in a flash, elusive", Pietro Annigoni (1910-1988) Diary.
The portrait of the lawyer, Gabriele Consolazio, is one of the very few sculptures that Pietro Annigoni made. Modelled in terracotta in 1940, it is about 45cm high and portrays the lawyer's head.
The artist shows a keen spirit of observation, depicting the face of this elderly man with extreme realism. The shape of the face is rounded, but the cheeks sag and there are long deep wrinkles on his high forehead and beside his mouth and big nose. His pursed lips are reduced to a thin line; his eyes are open and still convey his lively intelligence even if they have drooping lids and heavy eye bags. His hair is short and his hairline has receded quite a long way. The artist did not shy away from reproducing some of Consolazio's imperfections, such as his rather large ears and double chin.
Modelled freehand, this most delightful terracotta is interesting to the touch with its clearly defined forms and slightly rough surface, which still bears some marks left by the artist.
This realism connects Annigoni to Roman portrait sculpture of the Republican period. In the culture of ancient Rome, the merit and worth attributed to people was based on how they had lived their lives. That is why most of their portraits depict elderly people with time-worn features, symbolizing the weight of a long, full life.
In his painting as much as in his sculpture, Annigoni's art revolves around realism and the careful study of reality, as the excerpt from his Diary quoted above also indicates.