Work: Poltrona Sacco
Design object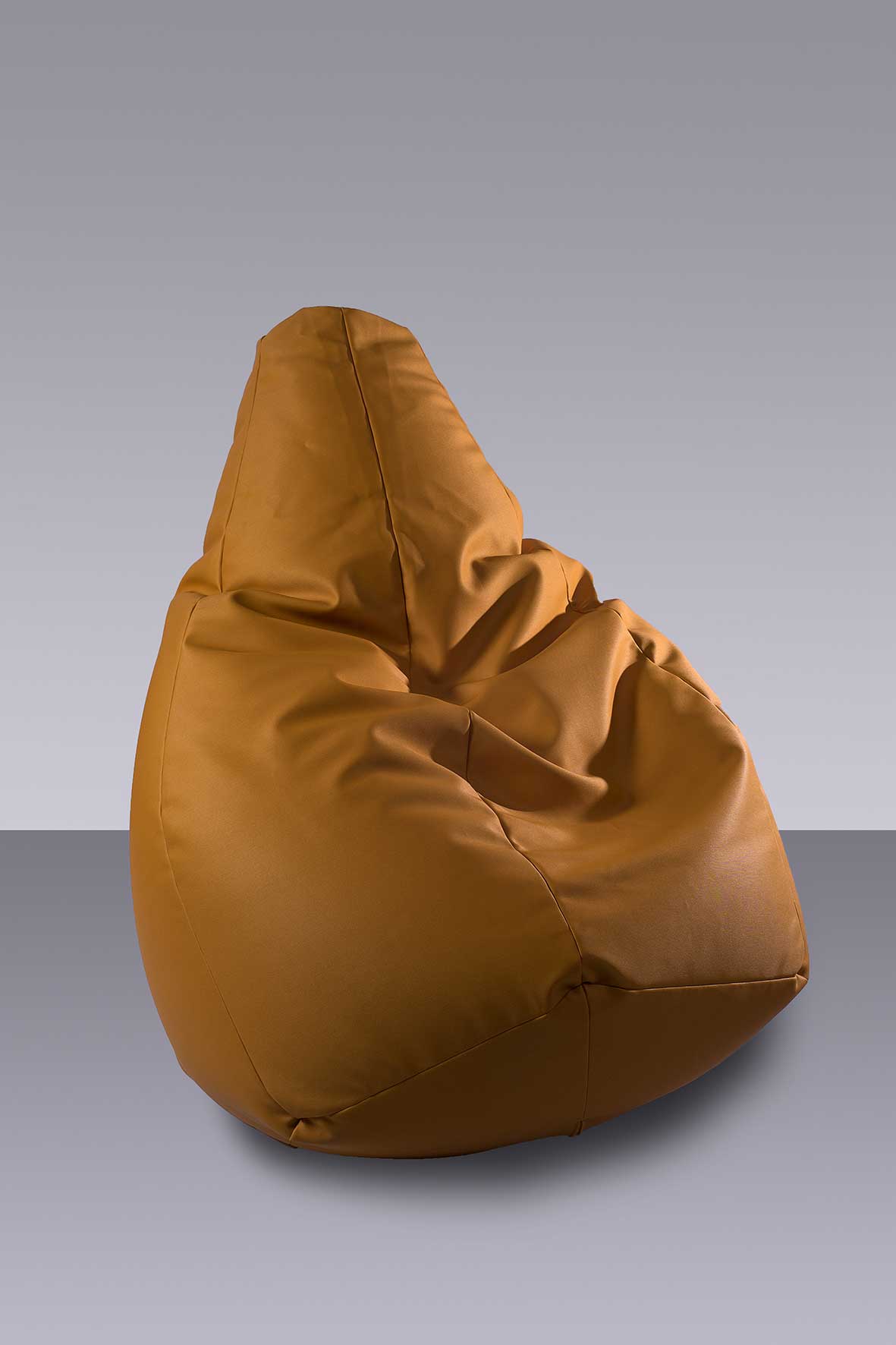 Original
Space

Designer

Company

Zanotta

Date

1968

Period

Production

currently in production

Dimensions

130 cm high, 90 cm wide, 90 cm deep

Material

polyester fabric, polystyrene balls

Section

living

Awards

Selected for the Compasso d'Oro Award in 1970; Won for Career Achievements in 2020
Photo: Maurizio Bolognini. Museo Tattile Statale Omero Archive.
Description
"A easy chair that permits sloppy postures, at that time deemed inopportune and unsuitable for bourgeois living rooms. Being both soft and ergonomic, light and therefore easily transportable from one room to another, it was one of the first nomadic furnishing elements, capable of breaking up the rigidity of homes." Chiara Alessi.
The idea is almost obvious: a seat that adapts itself to the body and not vice versa. The solution came from the countryside: the jute sack filled with leaves which was used by the factor. Designed by three young architects – Piero Gatti, Cesare Paolini and Franco Teodoro – it was produced by Zanotta in 1968. A fabric bag filled with little polystyrene balls.
It is a seat without an apparent posture, which responds, with clear provocation, to the demands of companies to respect functionalism and ergonomics, the science of adapting objects and tools to the requirements of the human body. Sacco is a shapeless object, which challenges our sense of kinesthesia, enters into a dialogue with our body, always in search of balance. The adaptation is reciprocal.
Sacco is still produced today, in various colours and fabrics: Vip, Tulip, Houndstooth and leather. The version in our collection is in ochre polyester and is about 130 high and 90 cm wide.
It was awarded the Compasso d'Oro ADI in 1970. Two years later it was on show in the "Italy: The New Domestic Landscape" exhibition at the New York MoMa and today it features in numerous permanent collections such as the Triennale Design Museum in Milan, the Musée des Arts Décoratifs in Paris and the Victoria & Albert Museum in London.