Work: Mezzadro
Design object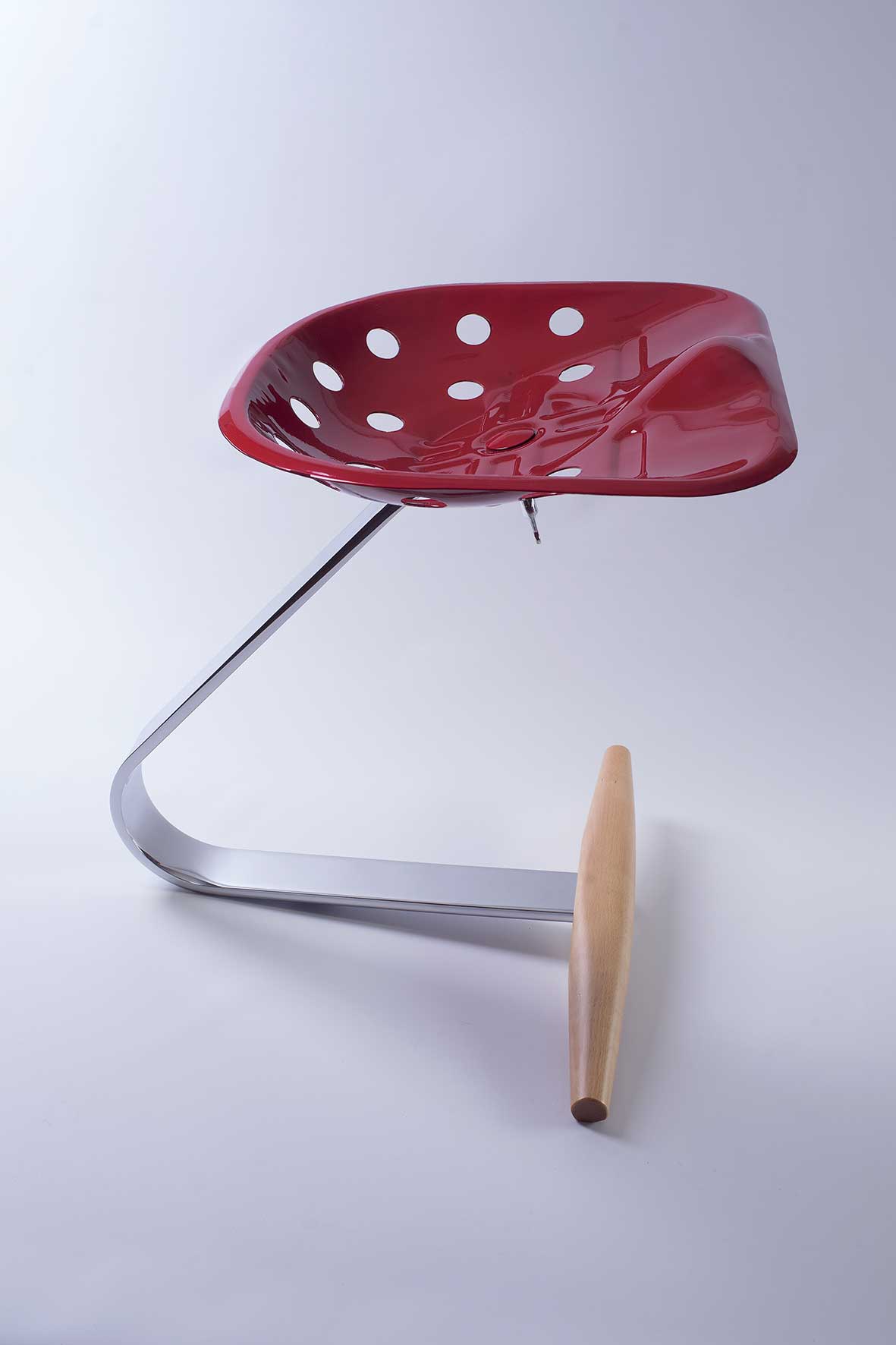 Original
Space

Company

Zanotta

Date

1957

Period

Production

currently in production

Dimensions

51 cm high, 49 cm wide, 51 cm deep

Material

chromed steel, beech wood

Section

living

Awards

Pier Giacomo Castiglioni has won 5 Compasso d'Oro Awards
Photo: Maurizio Bolognini. Museo Tattile Statale Omero Archive.
Description
"The Mezzadro project is perhaps the clearest expression of the desire to use a part of an existing object, retain its shape, but change its method of use and location: deploy a tractor seat, designed in the early twentieth century, as a stool to use in our homes." Chiara Alessi.
Mezzadro (share-cropper) is not one object, but the sum of various objects appropriated from other contexts to produce a new idea. This is the artistic principle of the 1930's Avant-gardes: the ready-made which presupposes changing the meaning of common items within an artistic idea. The stool, designed by Achille and Pier Giacomo Castiglioni and produced by Zanotta since 1957, is composed of four pre-existing elements. There is an enamelled sheet-metal tractor seat (hence Mezzadro), a bicycle wheel locking pin and wingnut, used to join items without requiring screwdrivers or keys; there is a stainless-steel leaf spring, a curved leg that connects the seat to the stabilizing beechwood crossbar, a reference to the nautical world. The total height is about half a metre.
The perforated seat of the Mezzadro in our collection is red, but various colours are offered in the Zanotta catalogue.
As Alessi says of the stool: "The most delightful thing about the Mezzadro is certainly sitting on it, because of the springy effect, just like on a tractor where the elasticity of the seat is increased in order to maximise shock absorbtion."