Work: Maximum Rotating
Original sculpture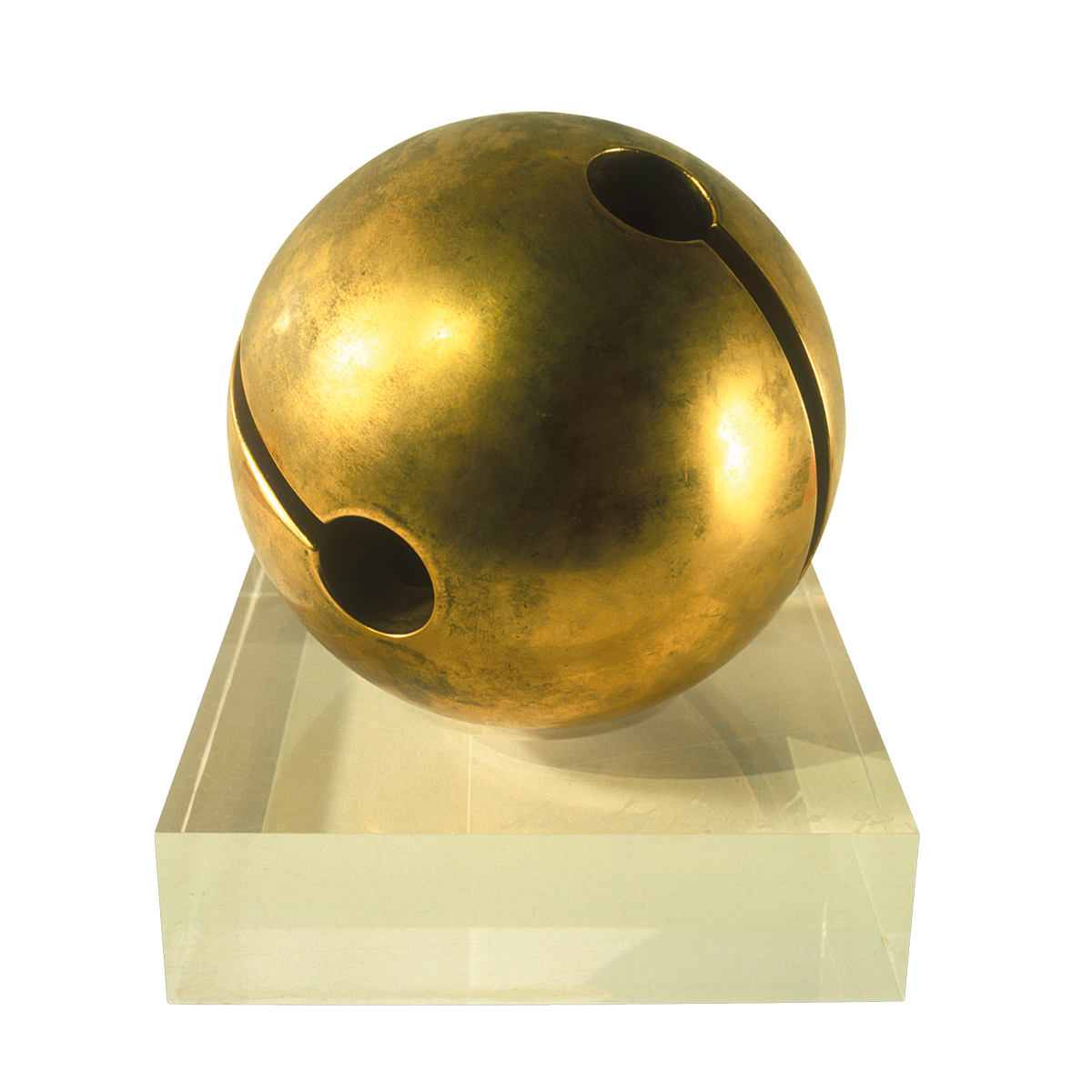 Copy
Technique

casting, gilding, polishing

Space
Original
Author

Date

1968

Period

Dimensions

10 cm in diameter

Material

brass

Location
Description
"The sphere is a magical form. The shiny surface reflects what is around it, giving a perception of space that differs from the real one, and creates mystery. Breaking this perfect shape allows me to discover its internal fermentations, monstrous and pure."
Arnaldo Pomodoro wrote these words and his name is indeed often immediately associated with the spheres that characterize his sculpture.
"Rotante Massimo" is a small golden brass sphere and is an early work by the artist.
Its small size means that the hands can easily glide over the whole surface, appreciating its cold smooth entirety. Touching reveals two deep grooves cut into the surface, each drawing a hemispherical arc, one horizontal and the other vertical. Each groove begins and ends in a circular hole.
In this, as in other works of his, the "geometric spirit", the perfection of the spherical shape, is broken and investigated, as if the artist was wanting to let us glimpse "what is inside". The public is thus invited to penetrate the surface, to insinuate their gaze and fingers into its its secret internal mechanisms and gears, whose complexity is hidden by the uniformity of the external geometry.
Pomodoro has experimented with various materials since his earliest days as a sculptor, but his favourite is bronze, which he uses for small pieces as well as for his monumental statues, such as the great spheres that feature in many important public spaces.