Work: Head of a Cherub
Copy of sculpture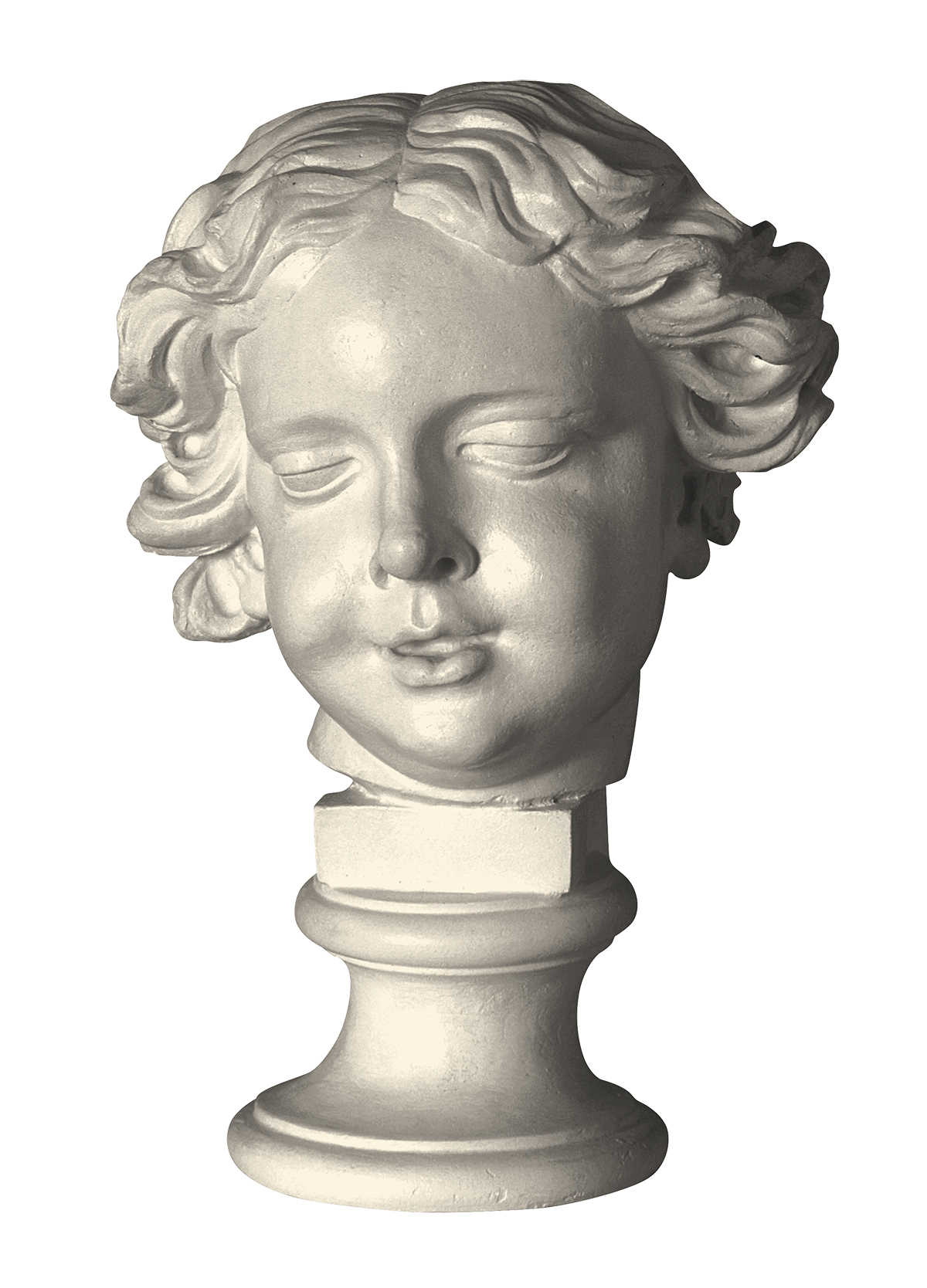 Copy
Dimensions

39 cm high

Technique

cast

Material

alabaster plaster

Space

Travelling

This work is part of our travelling collection.
Original
Period

Dimensions

39 cm high

Location
Photo: Maurizio Bolognini. Museo Tattile Statale Omero Archive.
Description
Putto [pù-tto], pl. putti, dim. puttino. A painting or sculpture representing a child, usually naked.
In the Museum's "Beautiful and Accessible" travelling section, there is a cast (39 cm high) in alabaster plaster of a putto's head. We don't know where the original work came from, nor the nature of the setting it decorated.
Soft, unruly curls frame the face and the high, smooth forehead. The eyebrows are fine and the eyes are open but are without pupils. The partially-closed eyelids suggest a downward gaze. The small mouth is slightly open and the cheeks are puffed out as in the typical "water-spraying" gesture seen in fountain statuary.
The putto is an ancient figure. The name comes from the Latin "putus" (meaning child) which has the same root "pu" as "puer", boy or child. In Greco-Roman times, putti represented Eros, the God of love. Also known as cherubs or amorini, they were already very popular as exquisite decorative elements for frescoes, sculptures, fountains and sarcophagi.
They appear in highly diverse contexts, looking merry and naughty in everyday scenes, proud and solemn when embellishing statues, melancholy and sad when holding up garlands on sarcophagi. They were widely used in the Renaissance, Baroque and Neoclassical periods for decorative purposes, especially in churches. A delightful, occasionally sulky, little face that accompanies us through the centuries.