Work: Grillo
Design object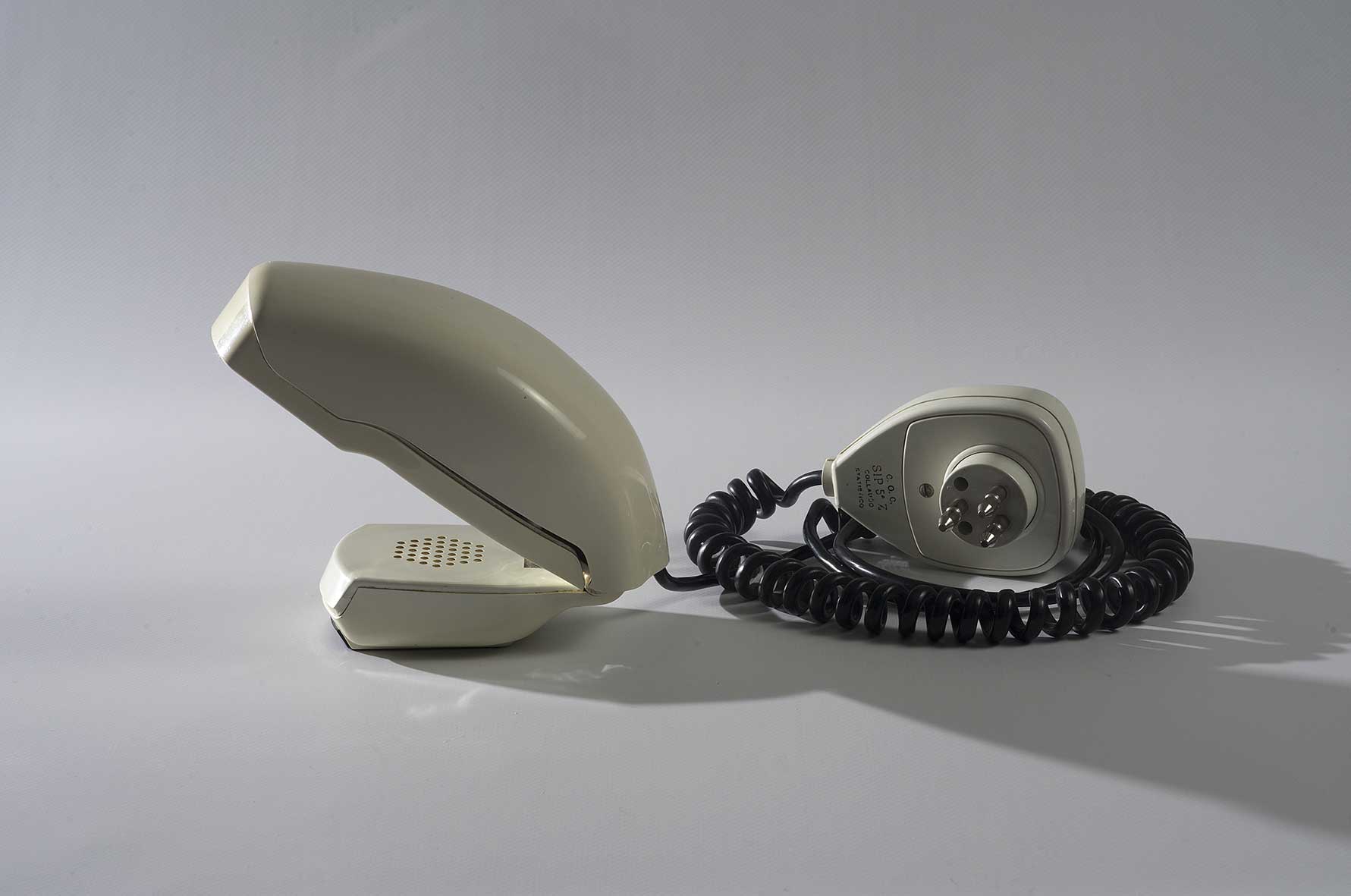 Original
Space

Designer

Company

Siemens

Date

1965

Period

Production

Out of production

Dimensions

8 cm high, 18 cm wide, 8 cm deep; phone plug 7 cm high, 10 cm wide, 7 cm deep

Material

ABS (Acrylonitrile butadiene styrene), electrical components, extensible telephone cord

Section

living

Awards

Compasso d'Oro Award - 9th Edition - 1967
Photo: Maurizio Bolognini. Museo Tattile Statale Omero Archive.
Description
"… when an object is really well made, it actually becomes almost impossible to establish where observation ends and the modification of gestures begins", Chiara Alessi.
Designed by Marco Zanuso and Richard Sapper in 1965, the Grillo telephone was manufactured in various colours by Siemens until 1974. The version in our collection is red.
"Grillo" (cricket) consists of two elements: the main body and the telephone plug with a connecting spiral cord. When closed the handset resembles a low elongated hillock, soft in shape but hard and resistant to the touch, being made of ABS plastic. An object (16 cm long and 8 cm high) on which the hand rests comfortably.
When raised, the hinged phone opens up and lengthens, allowing the perforated part that houses the microphone, to unfold downwards. Under the outer casing, the speaker is revealed at the top while the circular dial for calling the number is set in a recess in the centre.
Grillo is not only a design object, with innovative forms and materials, but also introduces a new way of using the telephone at home. Its name derives from its shape and its chirping ringtone: an insect-like metallic chirp has replaced the harassing ring.
Grillo telefono – duration 0:48
Sonic evocation of the object created by Paolo Ferrario