Work: Ghost
Design object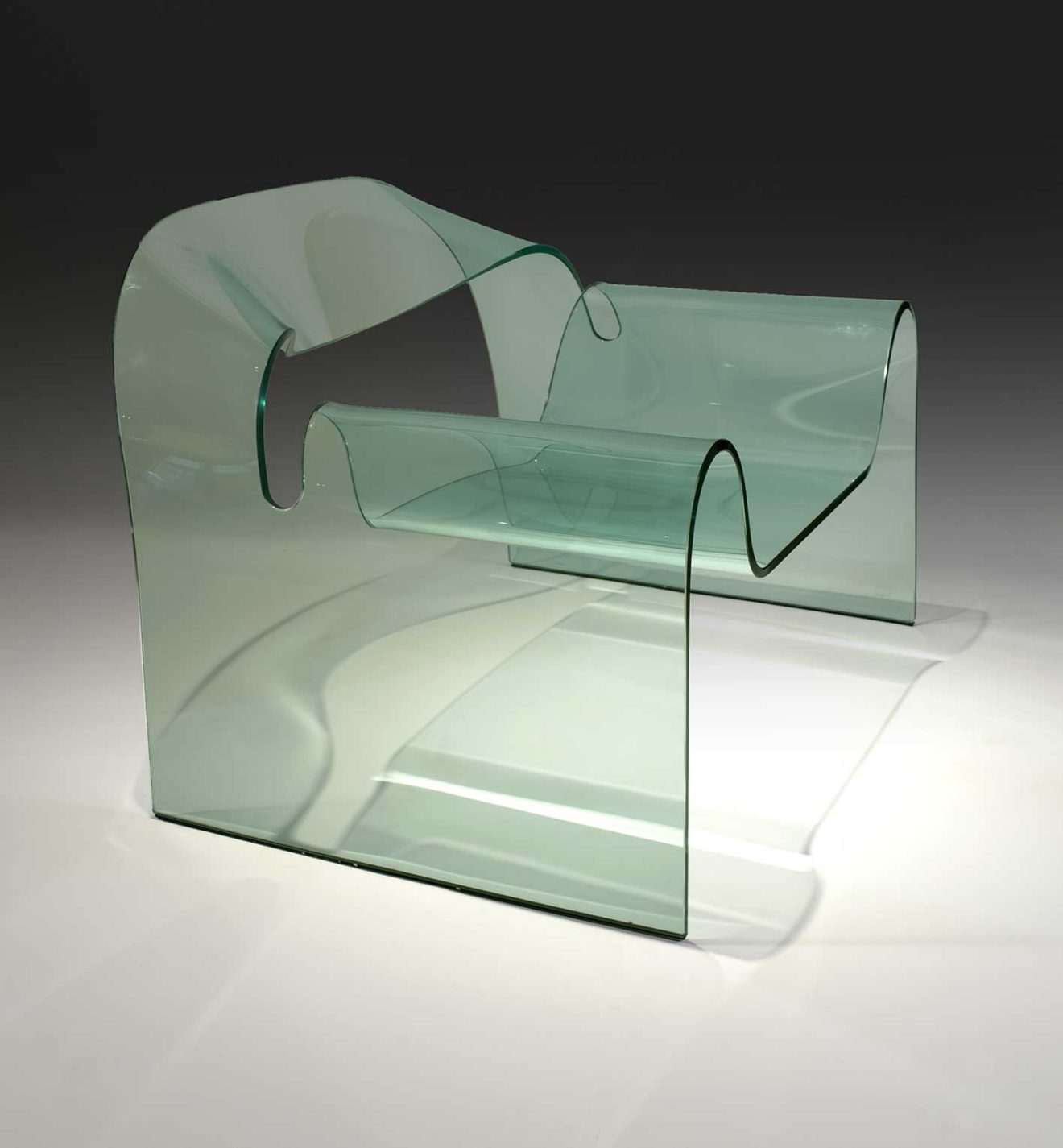 Original
Space

Designer

Company

Fiam

Date

1987

Period

Production

currently in production

Dimensions

63 cm high, 80 cm wide, 80 cm deep

Material

tempered glass

Section

living

Awards

Long-seller product award (27th Compasso d'Oro, 2022) and Career award to Cini Boeri (22nd Compasso d'Oro, 2011)
Photo: Maurizio Bolognini. Museo Tattile Statale Omero Archive.
Description
"Her style is underpinned by a project for mankind, a project of products created using suitable, low-cost materials, making multifunctionality her hallmark." Chiara Alessi.
Ghost is a curved glass armchair, 63 cm high and 80 cm wide, designed by Cini Boeri and manufactured by FIAM since 1987. Cini Boeri is an architect and designer, whose modus operandi is characterized by practicality and a sagacious use of materials. She considers the person in relation to the objects she designs and considers the material that assumes its form in a clear and simple way, in harmony with its characteristics.
Ghost is created from a single, 12mm thick, sheet of glass that is placed on a work surface: the sheet is cut following a precise template and is then heated in order to give it its final form. Glass can be bent and cut: very simple operations for this material. The result is a transparent armchair, 80cm wide and 63cm high. Its surface is continuous, single. A design object made from glass with a small number of operations.
Bringing glass into design was the idea of ​​the founder and designer, Vittorio Livi. Each object is curved according to the inherent qualities of the material and the temperament of the glassmaker: this is what makes it unique.
Creating Ghost was made possible thanks to the use of such a magical material as glass: "the most interesting material of the modern era and for the future of man", wrote Vittorio Livi on the armchair's 30th birthday. The chair in our collection is made of transparent glass. Versions lacquered in other colours are also available.
Ghost – duration: 0:39.
Sonic evocation of the object created by Paolo Ferrario
Futher info: Ghost on FIAM website