Work: Face of Moses
Copy of sculpture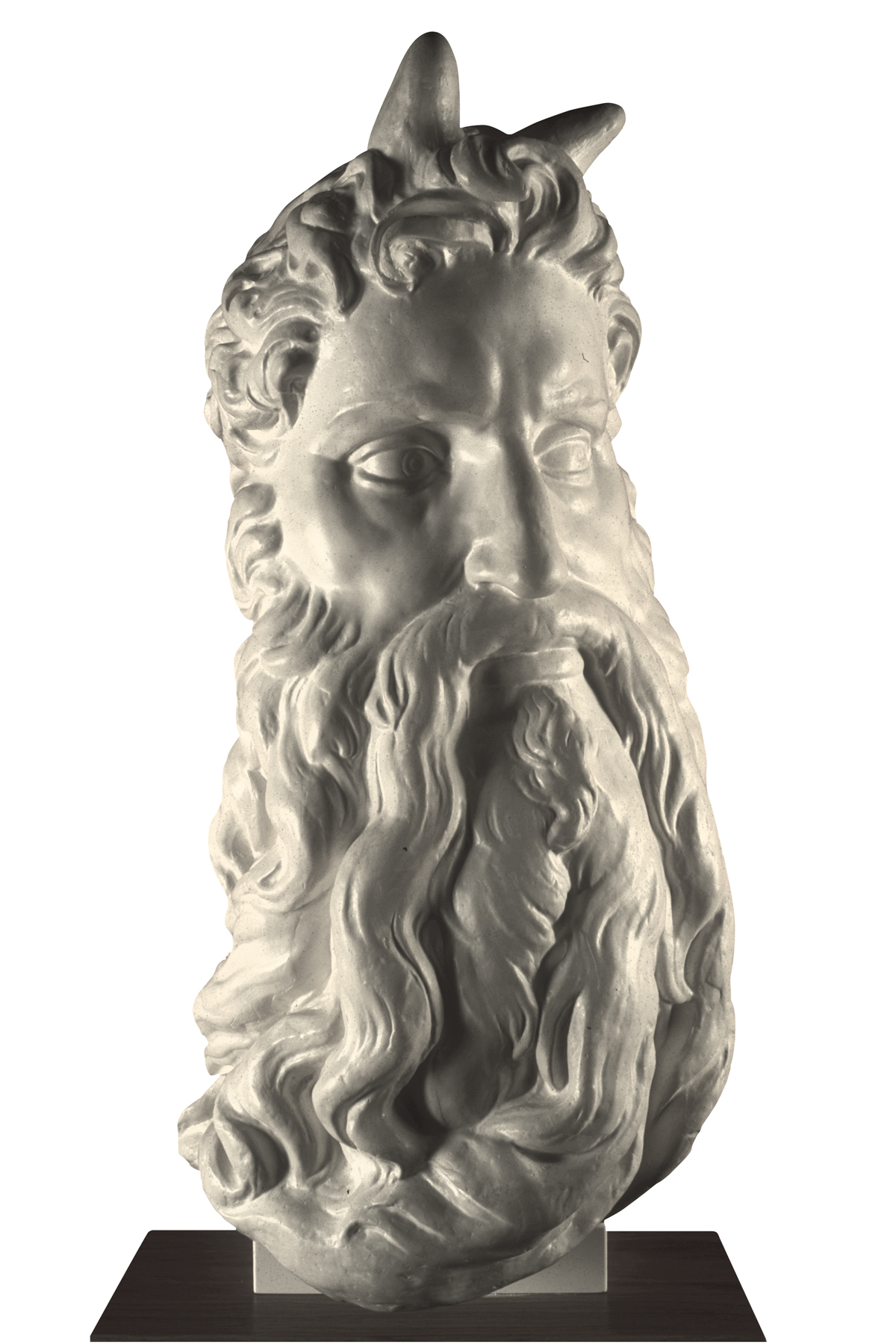 Copy
Dimensions

80 cm high; detail

Technique

cast from the original

Material

alabaster plaster

Space

Travelling

This work is part of our travelling collection.
Original
Author

Date

1513 - 1515 finally completed 1542

Period

Dimensions

235 cm high

Material

marble

Location
Photo: Maurizio Bolognini. Museo Tattile Statale Omero Archive.
Description
"Michelangelo finished the Moses in marble (…) which has no equal in either modern or ancient works (…) The hair, so difficult to render in sculpture, is so fluffy and soft that it almost seems that the iron chisel had turned into a paintbrush. The beautiful face, like that of a saint (…) so splendid and luminous, and the artist has presented in marble, the divinity with which God had endowed that countenance (…)", Giorgio Vasari.
In the Basilica of San Pietro in Vincoli in Rome, can be found one of Michelangelo Buonarroti's most famous sculptural creations, his 235cm-high Moses. It is part of the monumental sculptural group created for the tomb of Pope Julius II.
The Museo Omero not only has a copy of the entire statue but also one of the head of Moses: an 80cm high, true cast in alabaster plaster.
The facial features are those of an old man, but one who is still very strong-willed. His thick curly hair merges into his long, coiling beard. His forehead is prominent and lined. According to Freud, anger, contempt and pain coexist in the expression on Moses' face. The anger is shown in the twisted, threatening eyebrows; the contempt resides in the protruding lower lip and turned-down corners of the mouth while the pain can be seen in the intense severe gaze. It would appear that the patriarch's wrath at his people joyfully dancing and venerating the Golden Calf, is restrained and controlled.
Moses does not look at us, does not make eye contact with the visitor, who has to search him out and walk around him in order to be able to meet his large eyes. The horns on his head derive from an error made when the Book of Exodus was being translated from Hebrew to Latin. When Moses was descending from Mount Sinai, the scripture tells that his face was full of light. The term "qaran" meaning "radiant" was probably confused with the term "qeren" meaning "horns". This would explain the presence of the horns, which have now become an iconographical characteristic of Moses and make him even more awe-inspiring.