Work: Bollitore 9091
Design object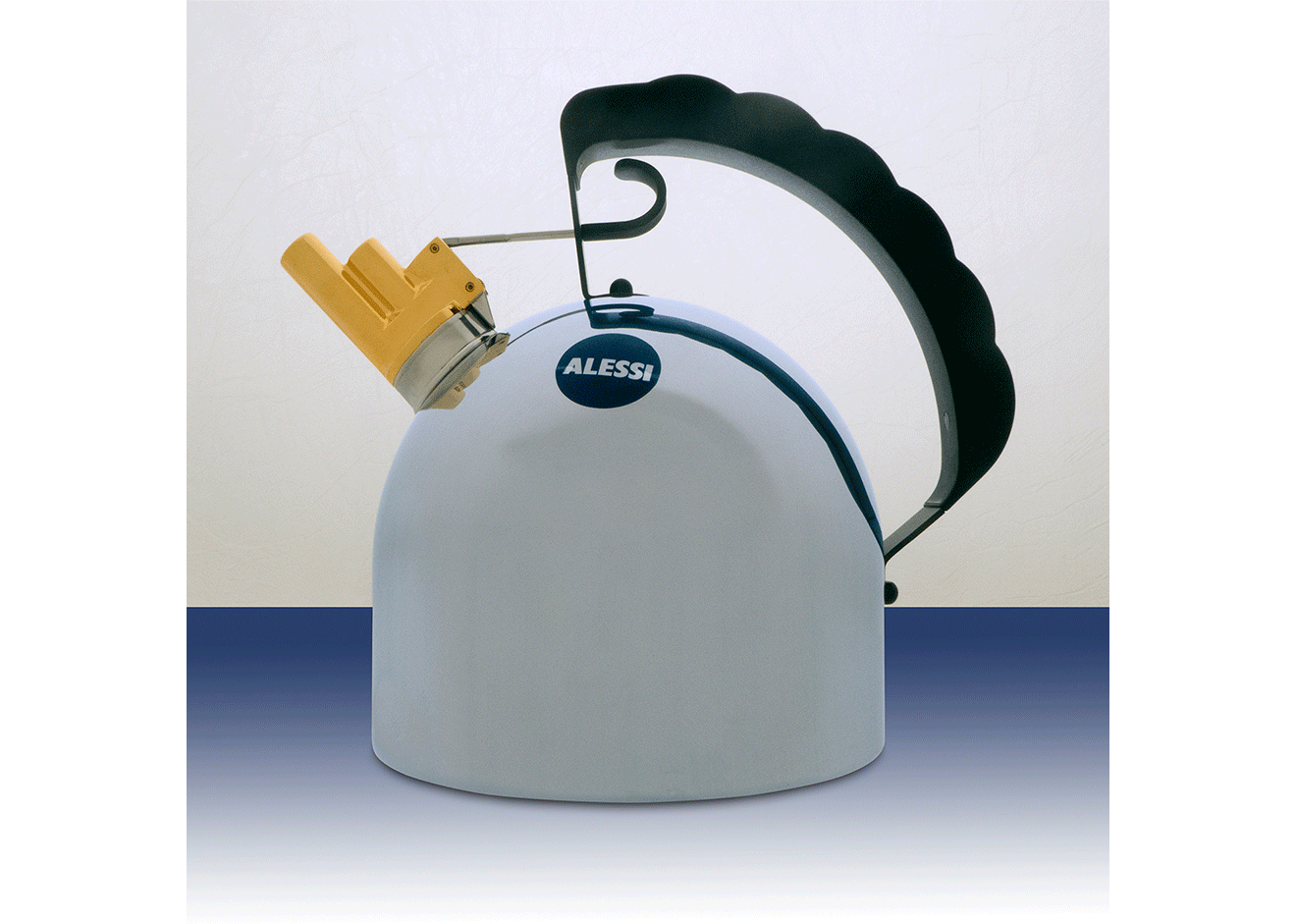 Original
Space

Designer

Company

Alessi

Date

1983

Period

Production

currently in production

Dimensions

19 cm high, 16.50 cm diameter

Material

steel, nylon, brass

Section

cooking

Awards

Alessi has won 10 Compasso d'Oro Awards
Photo: Maurizio Bolognini. Museo Tattile Statale Omero Archive.
Description
"An E and a B. Just two musical notes to signal the presence of an object at work, another design product created by Richard Sapper for the Alessi company. The kettle is defined by the designer as a tool for the home that gives form to the solution of problems, fills beauty with meaning, inflecting its usefulness", Chiara Alessi.
Produced by Alessi since 1983, the 9091 Kettle is a stainless steel object (19 cm high), in the form of a reflecting hemispherical dome with a melodic brass whistle.
Various elements identify this as a design object: the expressive handle cover in plastic material and the whistle that suggests organ pipes or gun barrels. The designer envisioned an object that could be easily used with just one hand: below the handle is a trigger which, when pulled, raises the whistle. This reveals the round hole for filling the kettle and pouring.
The tuneful whistle incorporates two pitch pipes, two small devices generally used to tune musical instruments. In this case, they play two notes, an E and a B, when the water boils. These are the two notes that Sapper heard resonating along the River Rhine in his childhood.
"In the North, kettles are the equivalent of coffee pots to Mediterranean peoples; an almost sacred object, one of those 'things' that make a house a home", Chiara Alessi.
Further info: 9091 kettle on the Alessi website
9091 kettle – duration 1:00
Sonic evocation of the object created by Paolo Ferrario