Work: Bocca
Design object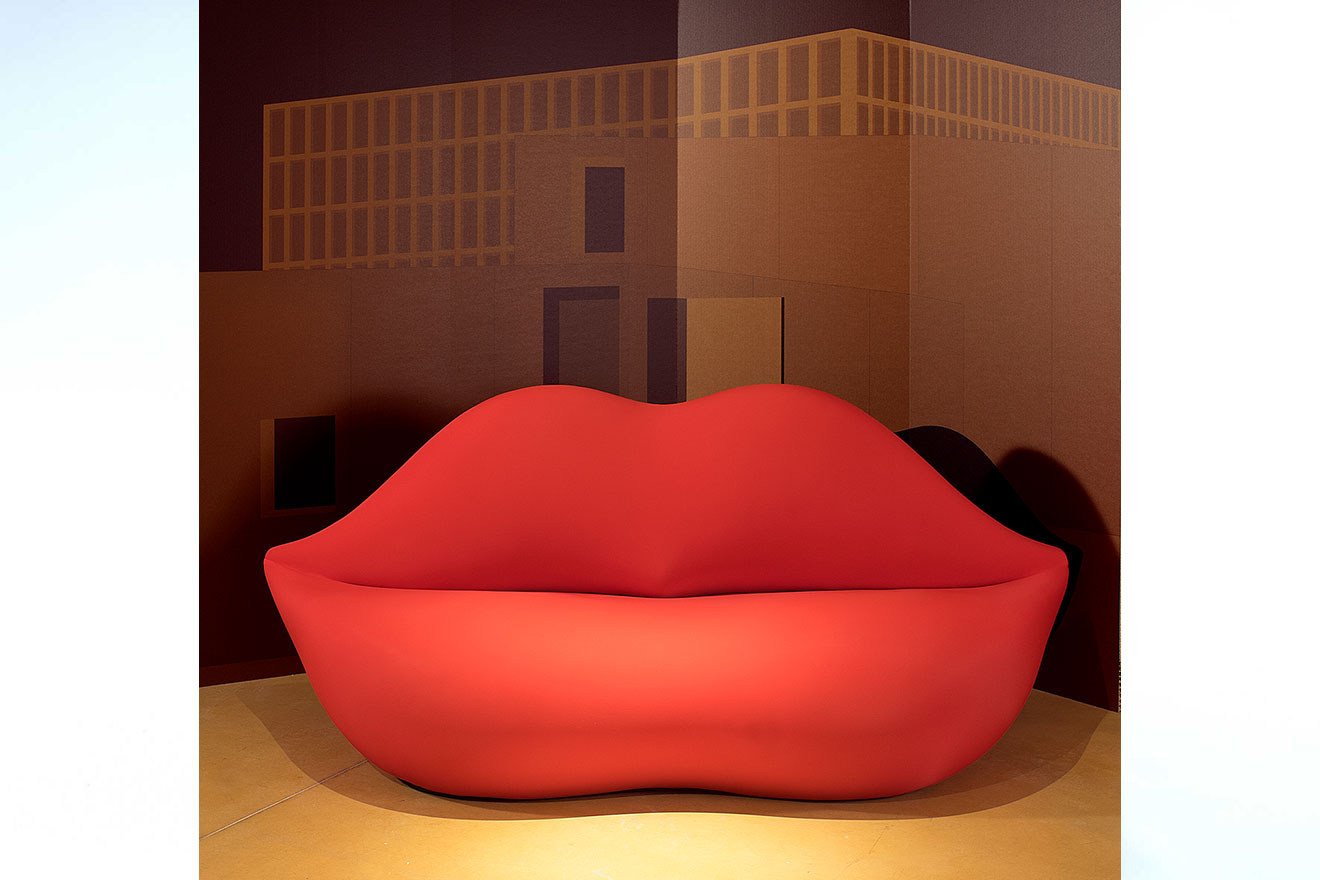 Original
Space

Company

Gufram

Date

1970

Period

Production

currently in production

Dimensions

85-45 cm high, 212 cm wide, 65 cm deep

Material

polyurethane foam, fabric

Section

living

Awards
Photo: Maurizio Bolognini. Museo Tattile Statale Omero Archive.
Description
"Exhibited at the Louvre, the Museum of Applied Art and Science in Sydney and the Design Museum in Munich, icon of pop icons, this unexpected object, whose inspiration combines cinema and sex symbol." Gianluca Pezzi in ElleDecor.
A mouth-shaped sofa to sit on, created by the designers at Studio 65 and manufactured by Gufram in 1970. The mouth is the part of the body which, being at the centre of the face, is carefully observed in order to better understand speech and is indeed the locus of the word. The source of the inspiration was the Spanish artist Salvador Dalì who, in 1935, depicted the Hollywood actress Mae West's mouth as a red sofa, in the centre of a portrait that represents her as a room: her hair being the draped curtains, her nose the fireplace and her eyes two paintings featuring the actress's made-up eyes.
The Bocca sofa is all of this, a design object that entices you to look at and sit on it, "be on its lips". The sofa is just over two metres wide and is constructed using polyurethane foam padding with the seat being firmer than the back. The soft stretch-fabric upholstery is red. A real piece of theatrical scenery that is full of irony and which evoked the figure of Marilyn Monroe when it first appeared. For many people, Marilyn is still the name of the sofa.
"The designers were inspired by the surrealism of Dalì who before them, with his painting, created an object from the mouth of the actress, a model of sensuality", Chiara Alessi.