Work: Algol
Design object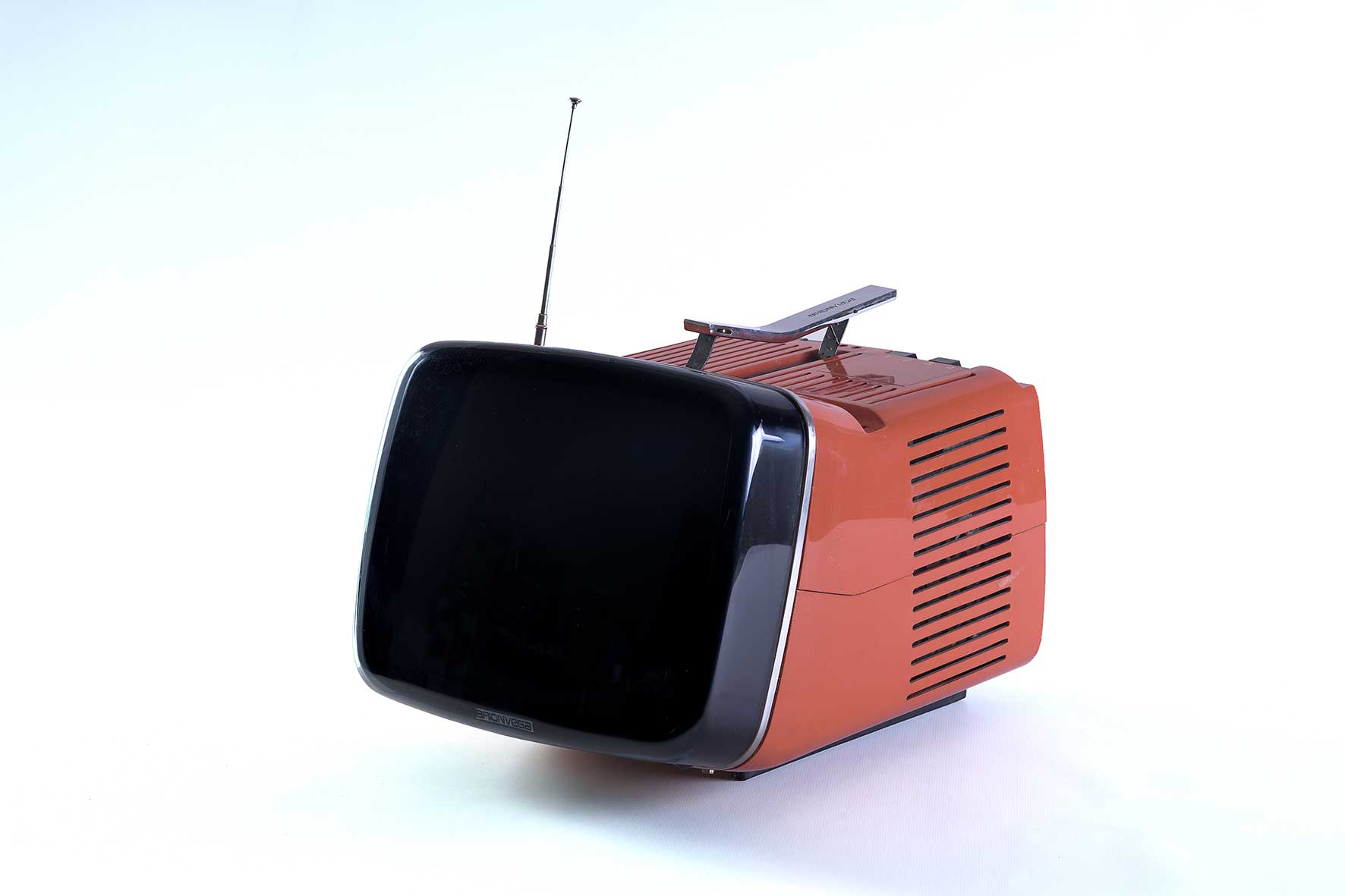 Original
Space

Company

Brionvega

Date

1964

Period

Production

currently in production

Dimensions

17 cm high, 32 cm wide, 23 cm deep

Material

Acrylonitrile butadiene styrene, plastic, glass, electrical components, steel

Section

living

Awards

Compasso d'Oro Award for Career Achievement to Brionvega - 10th Awards ceremony - 1970
Photo: Maurizio Bolognini. Museo Tattile Statale Omero Archive.
Description
"Zanuso's great ability was to create archetypes. But also to enjoy himself and look at other fields; he has always had that playful vein", Ennio Brion.
The 11-inch Algol (17cm high x 34cm wide) is "the" portable television. It was designed for Brionvega by Marco Zanuso and Richard Sapper in 1964.
They worked alongside Giuseppe Brion, the Milanese businessman at the head of Brionvega, and his research and development team in the 1960's. Some of the electronic radios and televisions they created are still in production but they now use digital technology.
Exploring Algol, you will find the three details that made it famous: its integrated form, the distinctive, upwards-tilted screen that allows it to be watched even when it is placed on the floor, and the carrying handle which makes it completely portable. The aerial, channel selectors, volume and other controls are all located on the top of the device. The television is made of ABS plastic (Acrylonitrile-Butadiene-Styrene), metal, glass and methacrylate. We have the orange version in our collection.
As Chiara Alessi says: "At that time, it was a genuine revolution that seemed to usher in a new era for television, almost forty years ahead of what you can now to do with a smartphone: watch it while you are out and about, and even have more than one. And although men had not yet gone to the moon, the idea of a future in space was already in the air and actually influencing the form of objects. Algol's streamlined design with its rounded corners anticipates the shape of the helmet that Neil Armstrong will wear when stepping out on to the lunar surface a few years later. An upbeat future confident of achieving great things".
Algol Televisore – duration 1:12
Sonic evocation of the object created by Paolo Ferrario
More info: Algol on the Brionvega website