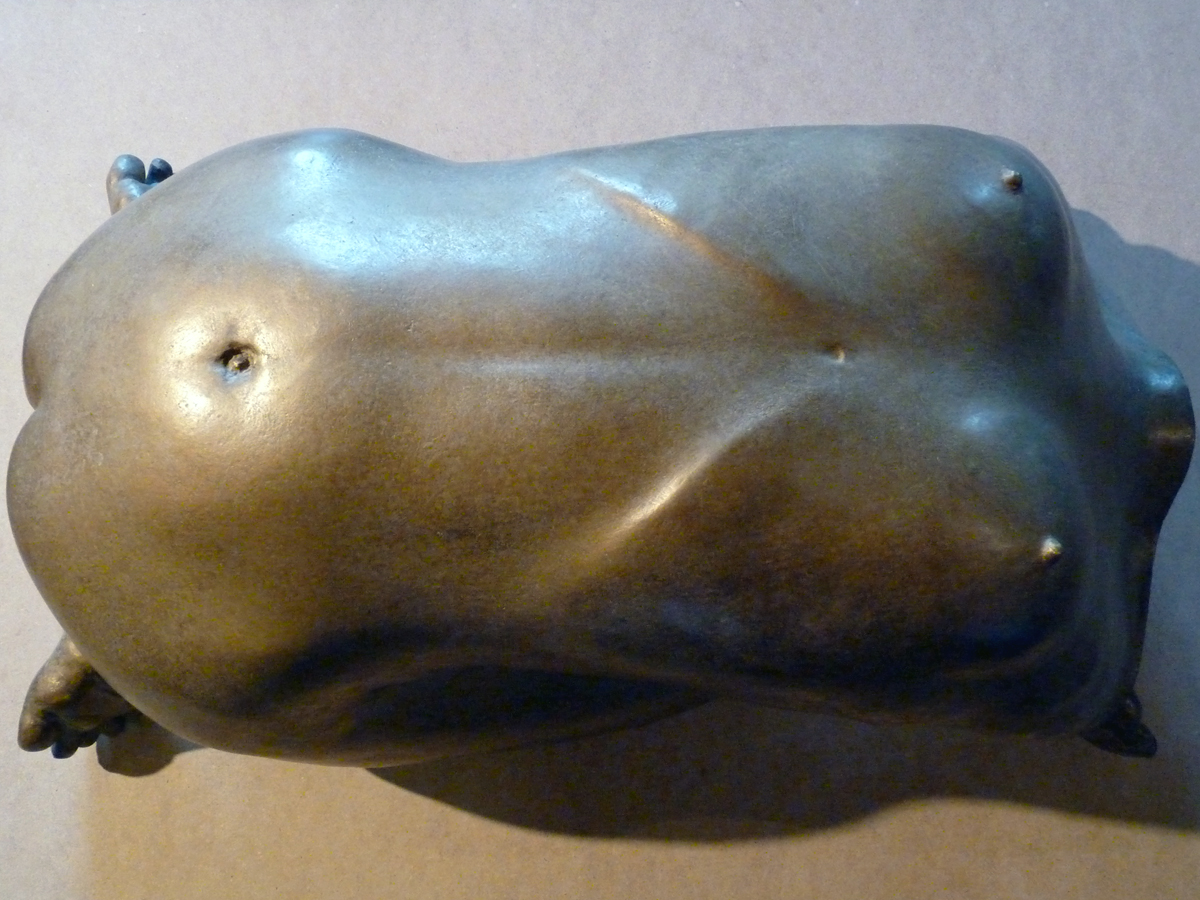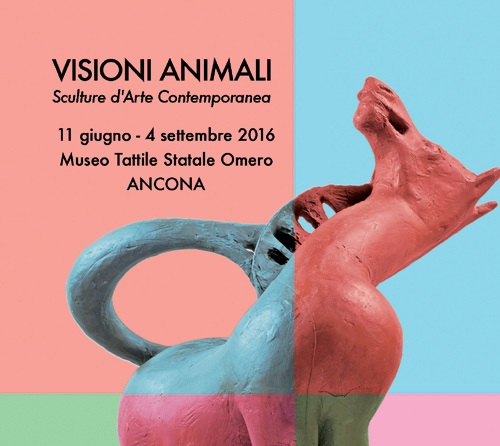 11 June to 4 September 2016
Opening Saturday 11 June at 18.00
Museo Tattile Statale Omero
Speakers, Antonello Rubini, exhibition curator
Aldo Grassini, President of the Museo Tattile Statale Omero
Simone Dubrovic, writer and essayist
Depicting animals is a practice that began with the earliest humans and continues to the present day. 
Some sixty works by significant artists cover almost eighty years of Italian sculpture.
Floriano Bodini, Federico Bonaldi, Giuseppe Capitano, Nino Caruso, Pietro Cascella, Alik Cavaliere, Bruno Ceccobelli, Enzo Cucchi, Giorgio de Chirico, Agenore Fabbri, Pericle Fazzini, Novello Finotti, Giosetta Fioroni, Piero Gilardi, Giuliano Giuliani, Paolo Grassino, Luigi Mainolfi, Marino Marini, Gino Marotta, Arturo Martini, Alberto Mingotti, Luciano Minguzzi, Nero/Alessandro Neretti, Beatrice Pasquali, Augusto Perez, Francesco Petrone, Luigi Puxeddu, Sergio Ragalzi, Giorgio Russi, Francesco Somaini, Tito, Valeriano Trubbiani, Nanni Valentini, Cordelia von den Steinen.
Open:
June and September: Wednesday through Saturday, 16-19; Sunday, 10-13 and 16-19
July and August: Wednesday, Thursday, Saturday, 17-20; Friday 10-20; Sunday, 10 -13 and 17-20.
Special openings:
for groups by appointment
until midnight for "Rassegna Sensi d'estate" (Summer Senses series) on the following Wednesdays: July 20 and 27, August 3, 10, 17 and 24.
Closed: Mondays and Tuesdays, except Monday 15 August: open 10 -13 and -20 17.
Free admission.
Learning services
Guided tours: 4.00 euros per person; groups (minimum 10 people) 3.70 euro per person.
Free admission: children 0-4 years old, disabled visitors and their carers.
Family workshop "Imaginary Bestiary" on the following Fridays: July 1, 8, 15 and August 5 and 12.
Museo Tattile Statale Omero
Mole Vanvitelliana,
Banchina Giovanni da Chio, 28
60121 Ancona
tel. +39071 2811935
info@museoomero.it
Follow us Facebook, Twitter, Instagram, Youtube, Google+
#museoomero #visionianimali