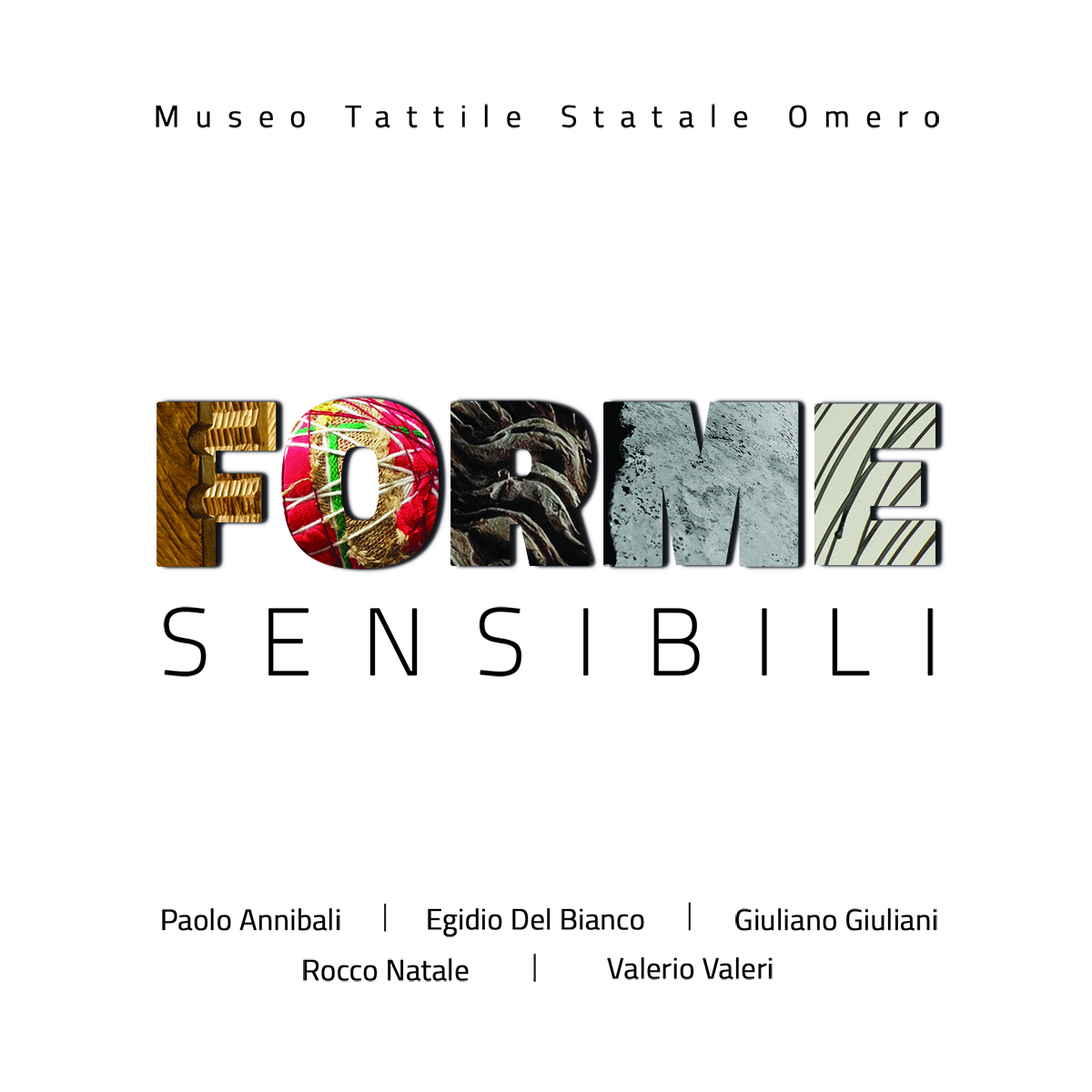 Paolo Annibali, Egidio Del Bianco, Giuliano Giuliani, Rocco Natale, Valerio Valeri
7 July - 16 September 2018
ANCONA, Museo Tattile Statale Omero
Inauguration Saturday 7 July at 6 pm.
Exhibiotion curator: Nunzio Giustozzi.
Five important Marche artists and their original works which simbolise the guidelines of contemporay sculpture.
Almost fourty works - sculptures, drawings and sketches fruits of the recent research - made of different materials to which we can recognize detect a "formal vocation", a sensible soul.
The painted clay, the wood, the metals, worked or assembled, but also papers and materials of an unique tactile quality, offer, between figuration and abstraction, unespected expressive developments of the form and matter which are combined in an admirable synthesis.
The exhibition is organised and promoted by the Museo Tattile Statale Omero and TACTUS Center of Museo Tattile Statale Omero for the contemporary arts, multisensory and interculture.
In collaboration with the Marche Region and the Town Hall of Ancona - Mole of Ancona, Social Cooperativa Opera, the Association for Museo Tattile Statale Omero ONLUS and The National Civil Service.
INFORMATION
Free entrance
VISITING HOURS
July and August:
from Wednesday to Saturday 5-8 pm
Sunday and holidays 10-1 am and 5-8 pm
Thursdays from 12 July to 16 august - "Sensi d'estate" 9-12 pm
September:
from Wednesday to Saturday 6-9 pm
Sunday 10-1 am and 6-9 pm
Extraordinary openings for booked groups.
Last entrance 30 minutes before the closing hour.
GUIDED VISITS
All the Saturdays and Sundays from 6pm.
Cost: 4 euro for person; free: disabled persons and their carers, kids 0-4 years.
Adress for bookings: didattica@museoomero.it - tel. (+39) 0712811935.
CREATIVE LABORATORIES FOR FAMILIES
20 and 27 July hours 18-20
24 and 31 August hours 18-20
7 September hours 17-19
Cost: 4 euro for person; free: disabled persons and their carers, kids 0-4 years.
Mandatory Bookings: didattica@museoomero.it - Tel. and Whatsapp (+39) 335 56 96 985.
Museo Tattile Statale Omero Ancona
Mole Vanvitelliana - tel. 0712811935
www.museoomero.it #museoomero