Work: The Parthenon, volumetric model
Architectural model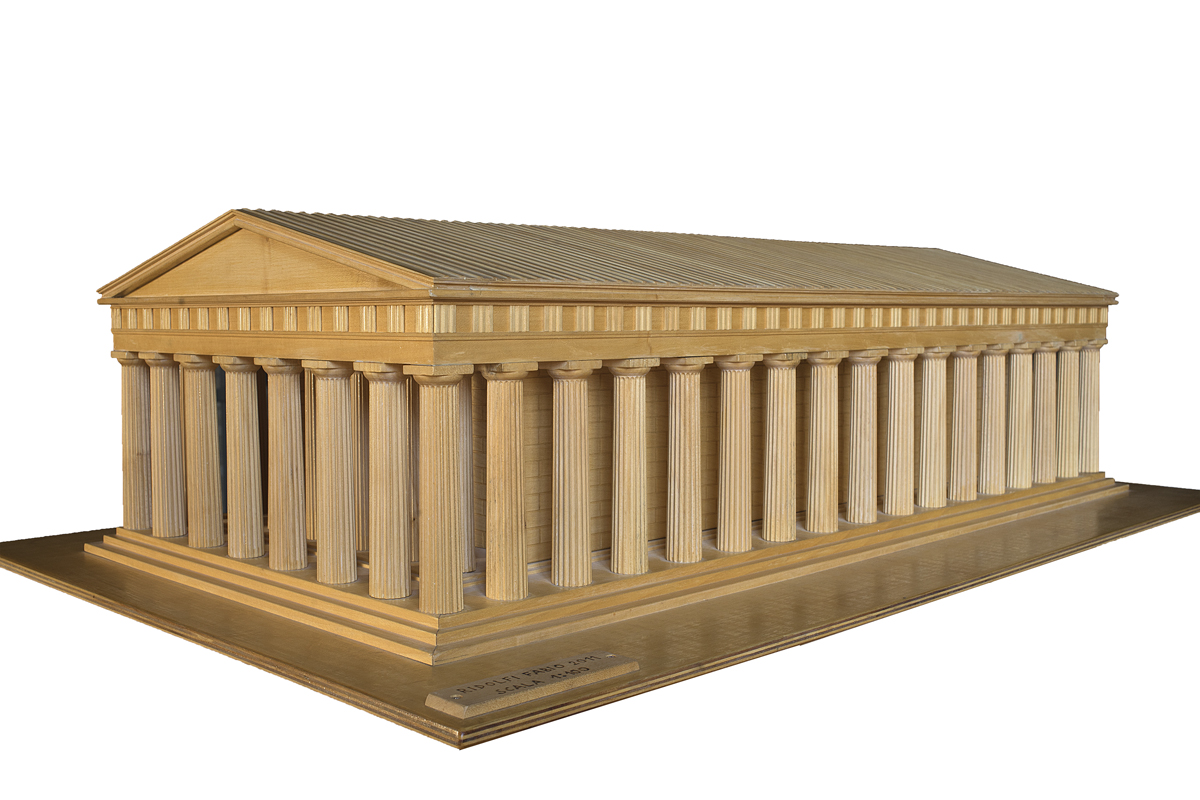 Architectural model
Dimensions

24 cm high, 82 cm long, 40 cm wide, scale 1:100

Technique

gouging, sculpting, assembly

Material

wood

Space

Travelling

This work is part of our travelling collection.
Original
Author

Date

447 - 432 BC

Period

Dimensions

14 m high, 79 m long, 37 m wide

Material

marble

Location

Acropolis of Athens
Photo: Maurizio Bolognini. Museo Tattile Statale Omero Archive.
Description
"That which above all deserved the greatest attention was the dominating position of the citadel, with its imposing, marvellous marble temple of the divine Pallas, itself a divine work by Phidias. It consists of fifty-eight columns, each with a perimeter of seven feet, and is adorned in all its parts with sculptures of the most noble workmanship, at both ends as well as on the highest part of the walls. Outside, on the architraves, one can admire a battle of Centaurs, a marvellous product of the sculptor's art".
The words are by Cyriacus of Ancona, an Italian humanist, epigraphist and traveller, whose meticulous research entitles him to be called the founding father of archaeology. His was the first "modern" description of the Parthenon as well as the first drawing.
The wooden volumetric model of the Parthenon at the Museo Omero is just over 80cm long and is a simplified reproduction of the essential forms of the temple, just as it was designed by Phidias.
It is useful for an initial tactile reading. Visitors can perceive the roof covering and comprehend the rectangular shape of the temple, which is surrounded by Doric columns: 8 on the short sides and 17 on the long ones.
The Parthenon was commissioned by Pericles in 445 BCE and built by the architects Iktinos and Callicrates, supervised by Phidias. The temple was dedicated to the goddess Athena, protector of the city.