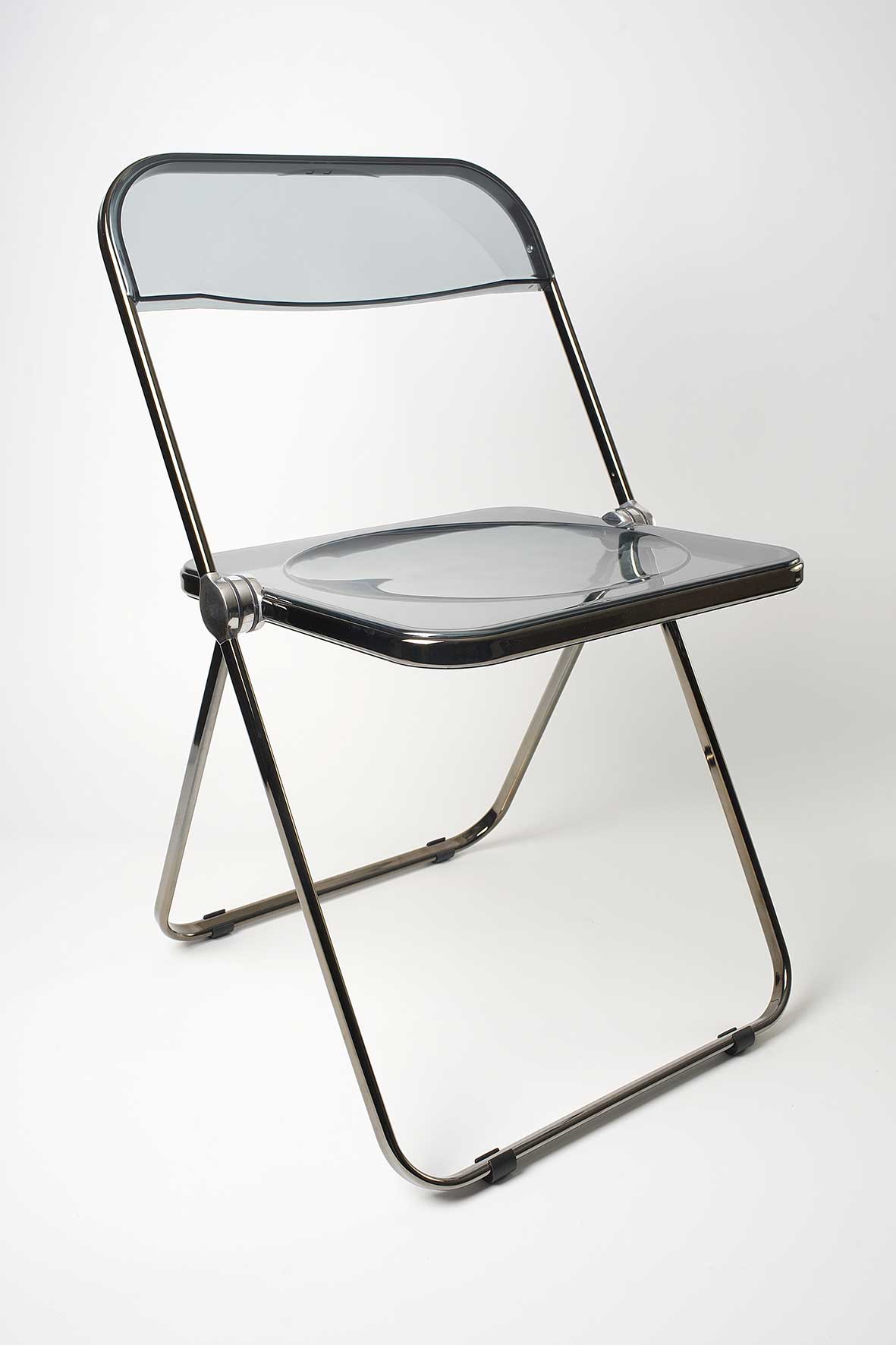 Original
Space

Company

Anonima Castelli

Date

1967

Period

Production

currently in production

Dimensions

75 cm high, 47 cm wide, 50.5 cm deep

Material

steel, polypropylene

Section

living

Awards

Giancarlo Piretti has won 2 Compassi d'Oro Awards for Career Achievements
Photo: Maurizio Bolognini. Museo Tattile Statale Omero Archive.
Description
"All objects are usually chosen for their aesthetic impact. First you look at the aesthetics, then you evaluate whether it is comfortable or not. In the end, people choose with their eyes and not with… their bottoms." Giancarlo Piretti.
Plia is a folding chair that has become a design icon, not because it is particularly comfortable, but rather for the technological innovations it introduced and its aesthetic qualities: it is in fact the first chair featuring transparency. The chair, designed by Giancarlo Piretti and first produced by Anonima Castelli in 1967, is constructed from two materials: tubular steel for the frame and polypropylene, a plastic material, for the seat and back.
Plia, at 75cm high and 47cm wide, is compact. On the right and left sides of the seat we find a rotation pin with three sliding discs: this is the mechanism that lets you open and close the chair safely. One disc is attached to the back leg, another to the front leg and back rest, while the third is fixed to the seat. Like a clock, each disc has its own hand and together the hands form the chair.
The solid parts are made of transparent polypropylene. As well as being a warm, innovative material, it does not conceal but, on the contrary, accentuates the steel pivots and the tubular structure. All its parts are well-finished, with rounded forms and corners. The Plia chair is still in production and is available in other colours and finishes. In our collection, the original transparent version is on display.
"It was a triumph at that 1970 Salone del Mobile: they came to the Castelli stand and left with Plias under their arms… we had to chain them up!" Giancarlo Piretti.