Work: Parentesi
Design object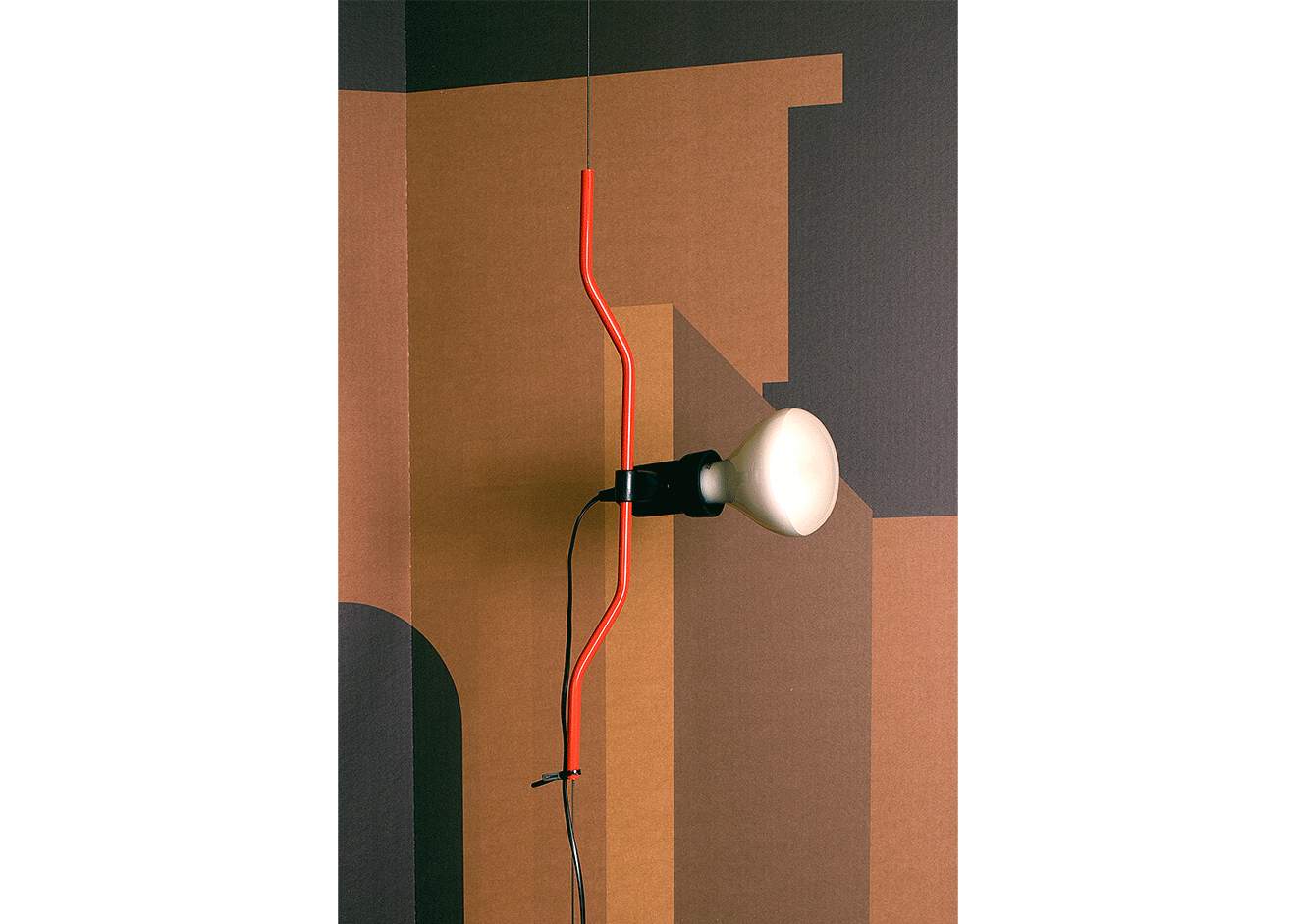 Original
Space

Company

Flos

Date

1971

Period

Production

currently in production

Dimensions

maximum: 400 cm high, 11 cm diameter

Material

steel, lead, elastomer

Section

living

Awards

Compasso d'Oro Award - 11th Edition - 1979; Achille Castiglioni won the Compasso d'Oro Award for Career Achievements - 9th Edition - 1967
Photo: Maurizio Bolognini. Museo Tattile Statale Omero Archive.
Description
"Also for the Parentesi (Bracket) lamp, there is an initial question: how can you illuminate high and low, left and right, upwards or downwards, with a single light source? It requires an axis around which the lightbulb can rotate, but also one that allows the user to move it up and down without burning their fingers. Yet again, a complex question finds a simple answer, in the fundamental nature of Achille Castiglioni", Chiara Alessi.
Parentesi is a lamp that was born from the meeting of two designers, Pio Manzù and Achille Castiglioni, in 1971 and is still produced today by Flos. It was Castiglioni who collected the light hardware and electrical products necessary to give form to a lamp that could illuminate in every direction, at different heights, without fingers being burnt.
The lamp hangs from the ceiling and has a maximum height of 4m. It consists of a vertical steel cable, a nautical tensioner that allows it to be adjusted, a lead weight that keeps it taut and a metal tube enclosing the cable. The name "Parentesi" comes from this tube which is shaped like a square-bracket in order to stop the light source slipping down. The tube in our version is painted red but it is also available in other colours. The lamp holder is attached to the tube, connected to the electrical system with a bulb of up to 150 watts.
"The result of this articulated intervention is an industrial design project reduced to its essentials and which, to reaffirm the sturdiness of the skeleton, was originally sold with all its components separate, in a large transparent plastic blister pack with a handle, just as the whole process that informs this object is transparent and reduced to the bone. Parentesi is still a flagship item in the catalogue of the manufacturing company, FLOS". Chiara Alessi.
Parentesi – duration 1:02
Sonic evocation of the object created by Paolo Ferrario
Further information: Parentesi on the website