Work: Marille
Design object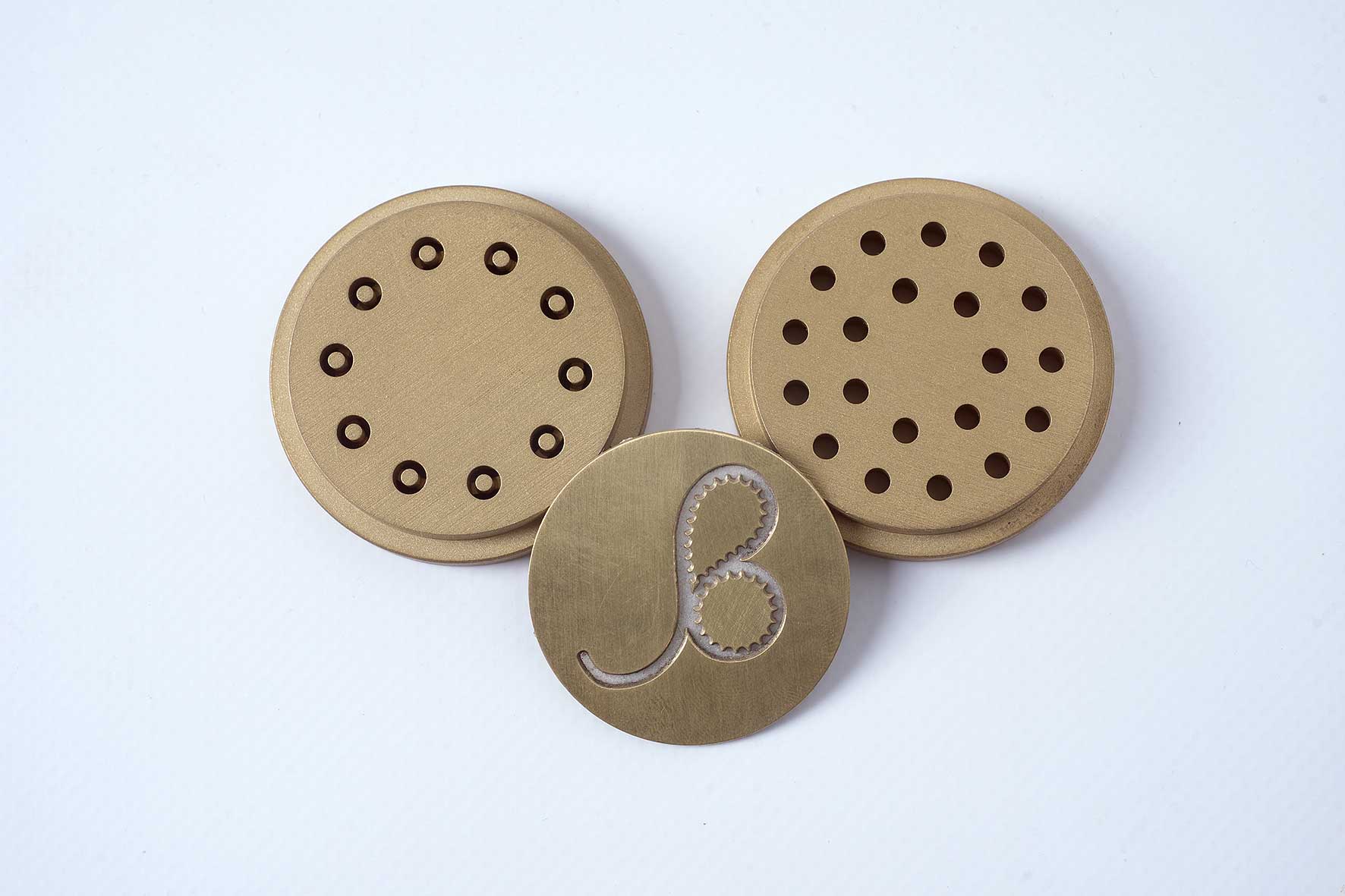 Original
Space

Designer

Company

Voiello

Date

1983

Period

Production

out of production

Dimensions

three brass dies: 1 cm high, 4 cm diameter

Material

brass

Section

cook

Awards

Compasso d'Oro Award to Giorgetto Giugiaro - 13th Edition - 1984
Photo: Maurizio Bolognini. Museo Tattile Statale Omero Archive.
Description
"All designers, even those who deny it, have an obsession, a dream or, better, a kind of perversion, given its impracticability: that of redesigning the archetype of some objects […] Very few have gone for the ultimate monster, especially for Italian designers: redesigning pasta", Chiara Alessi.
In 1983, the Pastificio Voiello of Torre Annunziata assigned the task of designing a new pasta shape to the Turin designer, Giorgetto Giugiaro. The designer, who was accustomed to working in the automobile sector, found his inspiration in the world of polyurethane foam gaskets. Thus, after numerous studies, the Marilles were born.
They are a sort of outside in, double rigatone which together form a shape that looks like a number eight with a lavish curl. The grooves are on the inside rather than the outer surface. They are designed like this so as to gather up more of the sauce. Their size is also remarkable: over 3cm wide.
The new shape aroused great curiosity in the press, which dedicated hundreds of articles to it, and also among consumers. In our collection we have a brass reproduction (4cm in diameter) of the original bronze die, displayed with dies for bucatini and spaghetti for comparison.
Marille – duration 0:41
Sonic evocation of the object created by Paolo Ferrario