Work: Gommino
Design object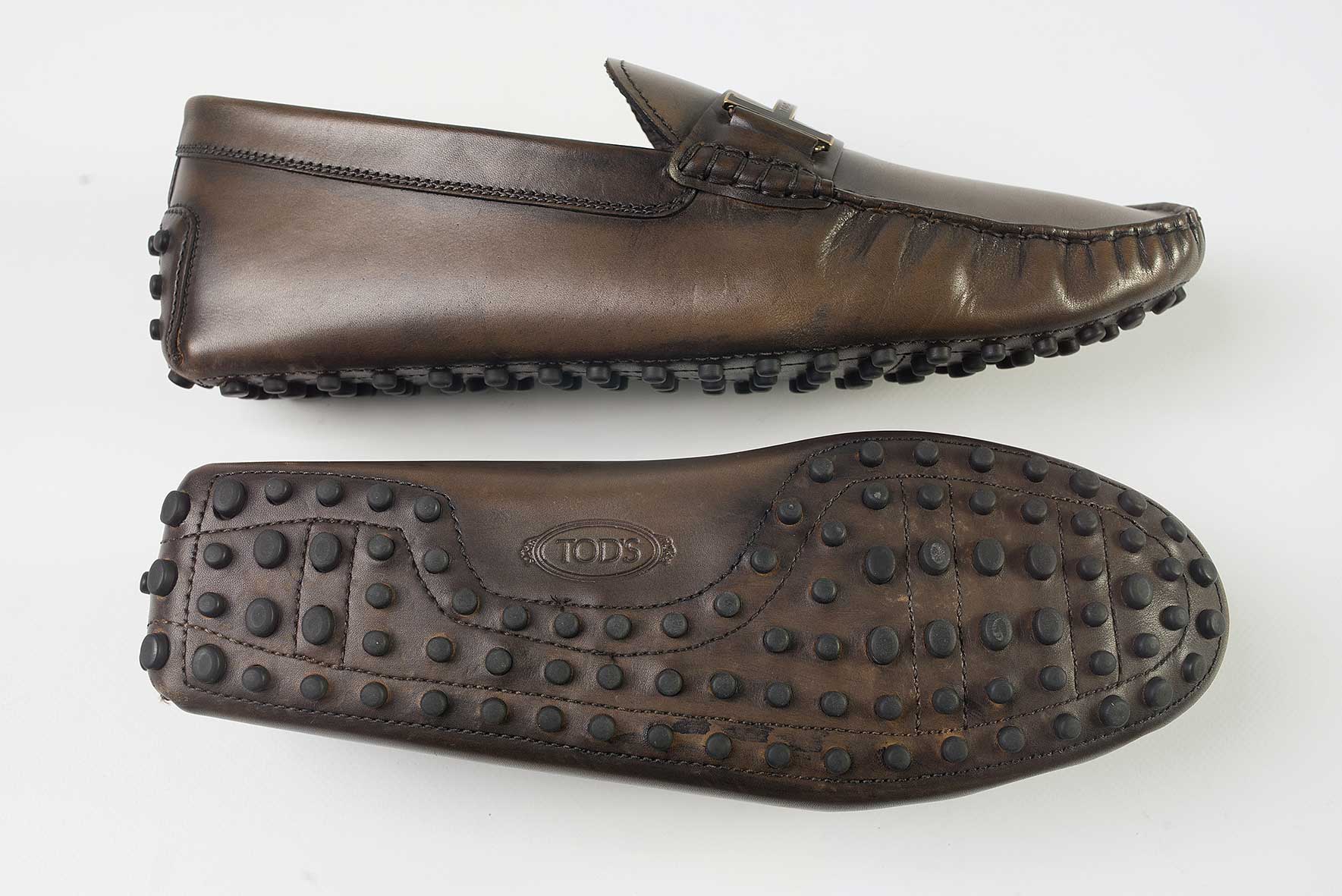 Original
Space

Company

Tod's

Date

1983

Period

Production

currently in production

Dimensions

Italian shoe size 42

Material

leather, rubber

Section

travelling

Awards
Photo: Maurizio Bolognini. Museo Tattile Statale Omero Archive.
Description
"Della Valle's idea was to incorporate rubber into luxury footwear design: 133 small holes in the sole which accommodate small rubber studs. It was to become the distinguishing feature that still identifies Tod's products today. The studs, in fact, define an iconic style that transcends trends and tastes", from "Le parole delle cose", Chiara Alessi.
Gommino (rubber stud) is a moccasin that was reinterpreted and produced by Diego Della Valle for Tod's in 1983 with the emphasis on comfort and elegance. To the high quality leathers, Della Valle added the company's distinctive idea: cover the sole with 133 rubber studs, which became the hallmark of the shoe, making the "Gommino" an internationally recognized style icon.
The 133 rubber studs vary in size to improve the sole's grip on the ground. Each stud is like a sensory extension of a precise part of the foot, increasing its proprioception. The sole continues up the back of the heel allowing greater sensitivity and reducing stress on the foot, as in shoes for sports runners. There are different models of Gommino for the various seasons, but there are always 133 studs.
A project that also leaves a metaphorical footprint: Tod's have not only left an imprint of elegance. They have created a versatile shoe that is perfect for every occasion. In a very short time, their moccasins became a lasting symbol of Italian savoir faire, quality and style.
"Before being a brand, Tod's is a name with an international sound that is easy to understand and pronounce, but whose feet are firmly planted in the Regione Marche" from "Le parole delle cose", Chiara Alessi.
Gommino scarpa – duration 0:31
Sonic evocation of the object created by Paolo Ferrario
Further info: Tod's