Work: Five Fingers
Design object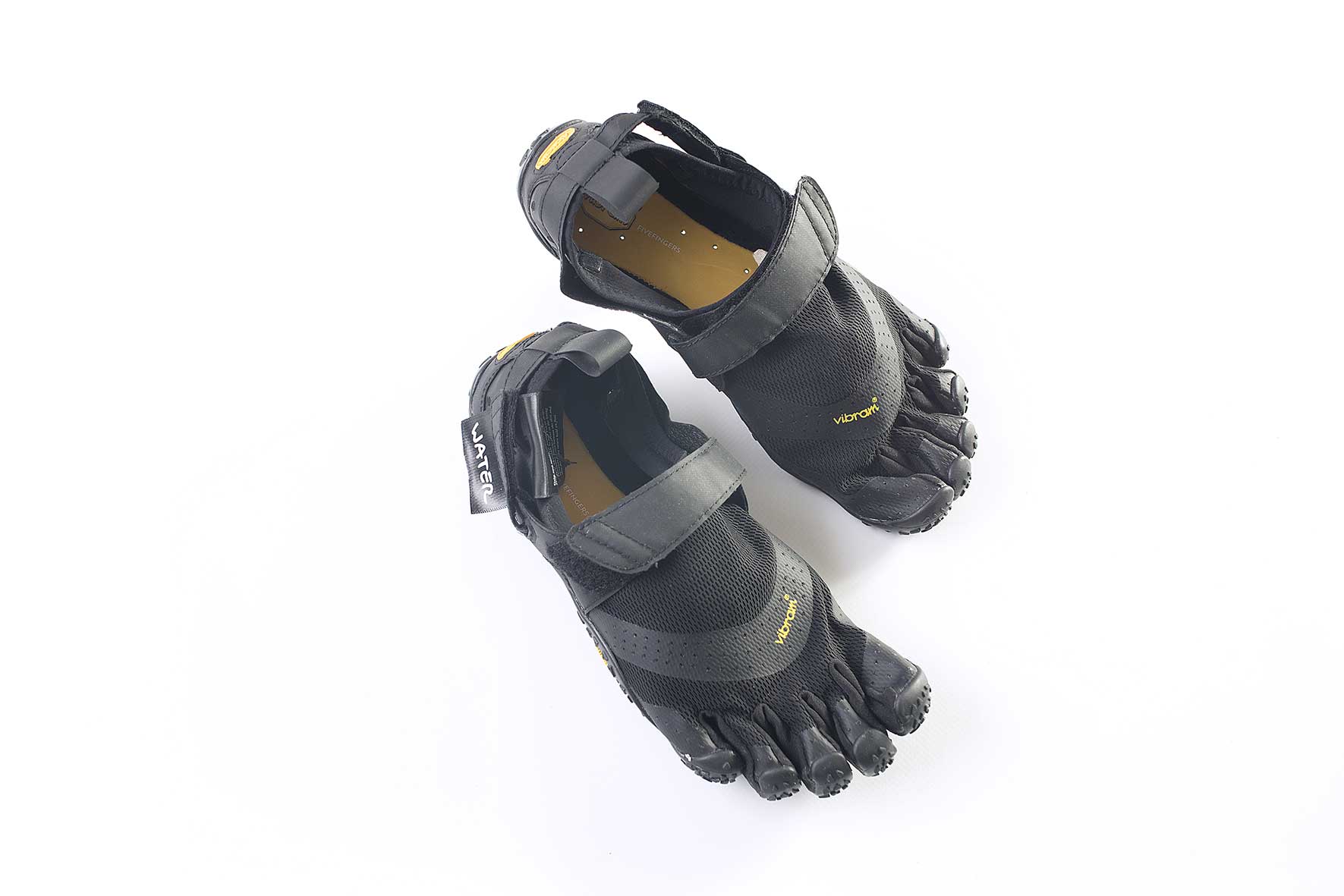 Original
Space

Designer

Company

Vibram

Date

2002

Period

Production

currently in production

Dimensions

Italian shoe size 38

Material

vulcanized rubber, elastic fabric

Section

travel

Awards

Compasso d'Oro Award to Vibram for Furoshiki The Wrapping Sole - 25th Edition - 2018
Photo: Maurizio Bolognini. Museo Tattile Statale Omero Archive.
Description
"It is often said that the most famous shoe soles in the world are 'in Vibram', as if it were a material. Actually, Vibram is the name of a company which, despite its exotic sound, is a long-established Italian factory, based in Varese, and which takes its name from the acronym of its founder's name and surname: Vitale Bramani", Chiara Alessi.
Five Fingers is, among sports shoes, the culmination of the personal research of Vitale Bramani, the founder of the Vibram company which is proud of having patented the Carrarmato sole. The idea for Five Fingers dates back to 2002. It is made of vulcanized rubber and elastic fabric. It is worn like a sock that respects the anatomy of the foot to maintain and enhance its functionality. Inspired by the Japanese tradition, the shoes have five separate toes.
The model in the collection is a size 38 in black. Respecting anatomy and functionality, the sensitivity and the power of the foot and lower leg are enhanced. This results in improved grip and therefore greater stability, proprioceptive sensitivity and sense of balance of the body.
Five Fingers is like an exoskeleton constructed around the foot, rigid but flexible underneath, elastic and soft in the upper part.
"In 2007, Time magazine nominated Five Fingers as one of the best inventions of the year in the Health category", Chiara Alessi.
Five Fingers – duration 1:01
Sonic evocation of the object created by Paolo Ferrario
Further info: Five Fongers on Vibram website