Work: Face of Saint Theresa
Copy of sculpture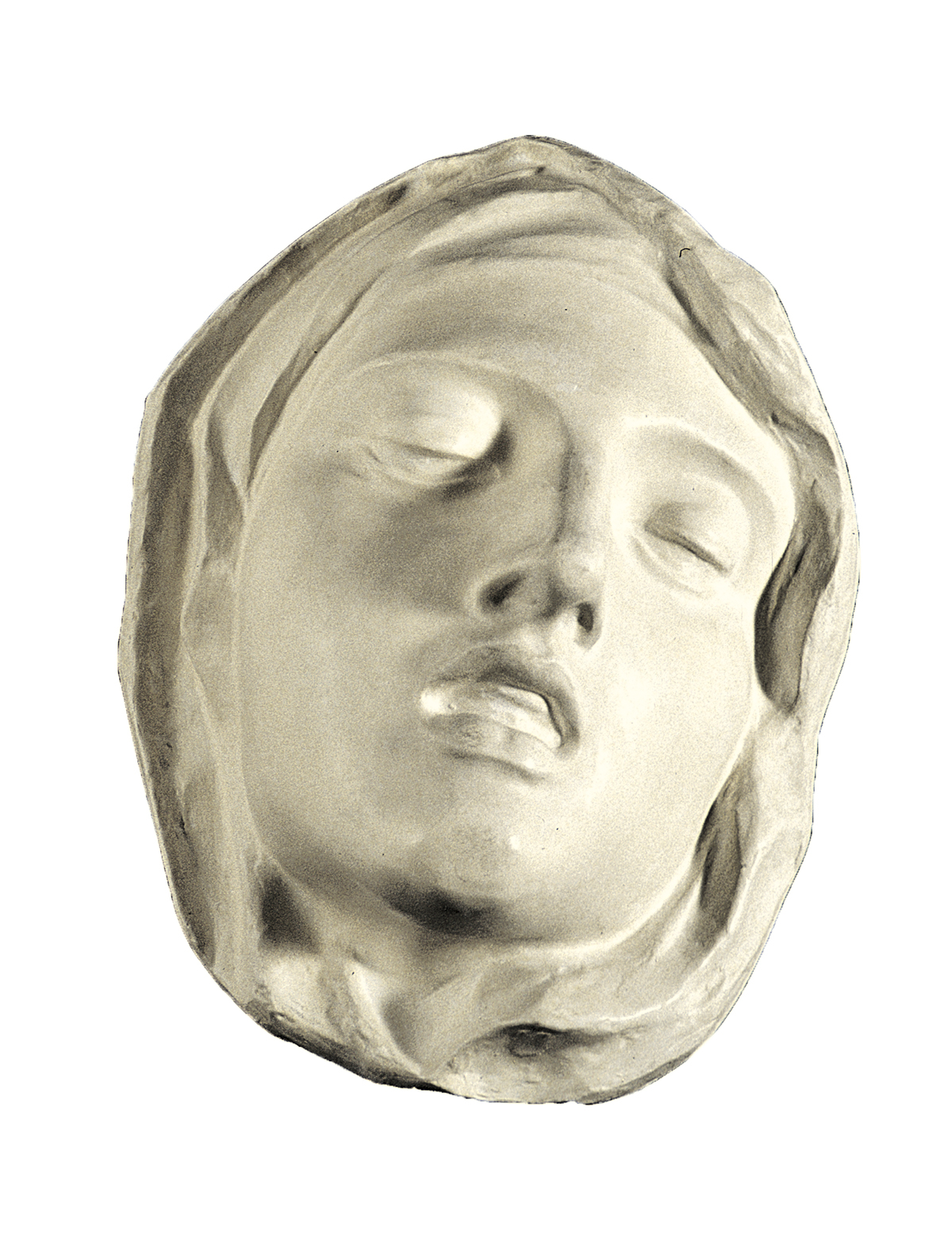 Copy
Dimensions

25 cm high, 33 cm wide; detail

Technique

cast from the original

Material

alabaster plaster

Space
Original
Author

Date

1647 - 1652

Period

Dimensions

350 cm high

Material

marble

Location

Cornaro Chapel in Santa Maria della Vittoria, Rome
Photo: Maurizio Bolognini. Museo Tattile Statale Omero Archive.
Description
"In an ecstasy an angel appeared to me, tangible in his carnal constitution, and he was beautiful; I saw in the hand of this angel a long dart; it was made of gold and bore a tip of fire at the point. The angel pierced me with the dart to my very entrails and when he drew it out, he left me all on fire with love for God", Saint Theresa of Avila.
The Ecstasy of Saint Theresa of Avila is a sculptural group by Gian Lorenzo Bernini. Made of statuary marble and bronze, it is located above the altar of the Funerary Chapel in the Church of Santa Maria della Vittoria, in Rome. It was commissioned by Cardinal Federico Cornaro and Bernini worked on it from 1647 to 1652. The Museo Omero has a cast of the Saint's face only, because the work is part of the "Human Facial Expression" collection.
St. Theresa, born Teresa de Cepeda y Ahumada (Avila 1515 – Alba de Tormes 1582), was a Spanish Carmelite mystic. The Saint's head is tilted backwards to her left and framed by a finely modelled veil. Her face, a sculptural representation of the state of mystical ecstasy, has clear, regular physiognomic features and is free from wrinkles or other imperfections. Her eyes are almost closed, her mouth slightly open, revealing her teeth. "Faint moans" and "small screams", provoked by a mixture of pleasure and pain, seem to escape from her lips.
The facial expressions generated by this emotional state would be difficult to describe in words to a blind visitor, so the presence of this cast in the section dedicated to Human Facial Expression is of fundamental importance.
The original is a masterpiece of Baroque art, where sculpture and the theatre meet. The Saint is depicted lying on a cloud while an angel with a "long golden dart" appears about to pierce her. Above the scene is an elliptical oculus from which descend a dove and golden rays that represent the Holy Spirit. The mystical scene appears to take place on the stage of a small theatre whose paired Corinthian columns support a canopy that is characterized by the broken lines typical of the Baroque period. Two high-reliefs in polychrome marble on the side walls of the chapel depict male members of the Cornaro family leaning out of their theatre boxes, watching and discussing the "sacred representation" of the ecstasy of St. Theresa.